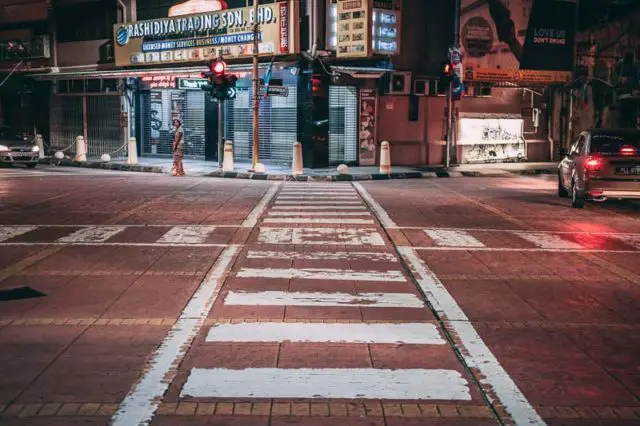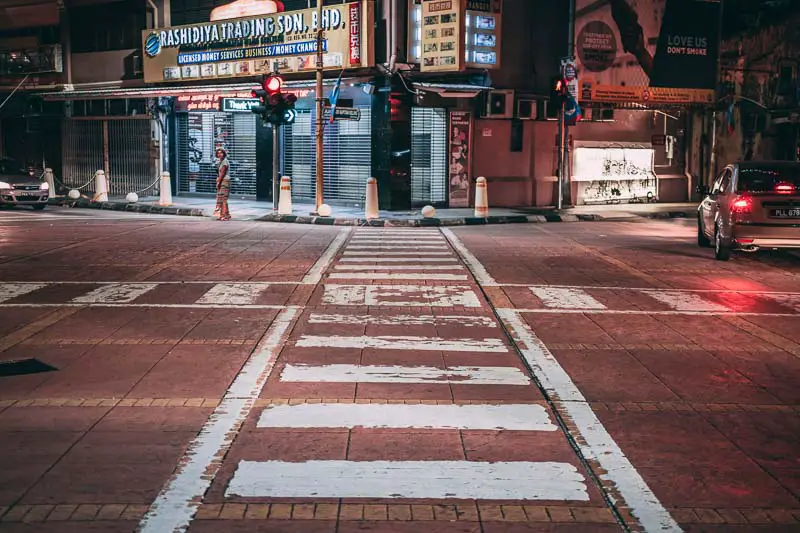 "Penang's nightlife is slow and there's nothing much to do", I often hear Penang first-time visitors say. Really? Well, we've lived here long enough to know that these naysayers may have come to see the famous Penang street art, but definitely don't know where to look for nightlife in Penang and George Town.
This article, possibly the best resource on the internet for the best places to visit in Penang at night, is going to set things straight. We are going to show you that there are at least 31 things to do in Penang at night, from loud live music clubs to all kinds of bars and fun activities. Penang nightlife is actually the opposite of boring… if you just know where to go.
We have already written about the best time to visit Penang, the best things to do in Penang during the day — such as visiting Kek Lok Si, one of Southeast Asia's biggest Buddhist temples, basking on one of Penang's 20-odd beaches, catching the iconic Penang Ferry — and what families can do in Penang with kids, including the 13 best places to bring kids at The Top Penang in Komtar. But when the sun goes down — and that's pretty late, around 7.20 pm to 7.45 pm year-round — you'll obviously get a completely different Penang experience.
And no, "Penang nightlife" doesn't mean you are limited to visiting the stalls and restaurants of Chulia Street, gorging on delicious Penang food such as Penang laksa, and rubbing elbows with other Western tourists (nothing wrong with being one, really. But if you need help, we have a fantastic guide for backpackers in Penang, a low-down of the best Western Food outlets in Penang, and a list of first-timer mistakes). For your convenience, we have broken down the choices for nightlife in Penang in these handy sections.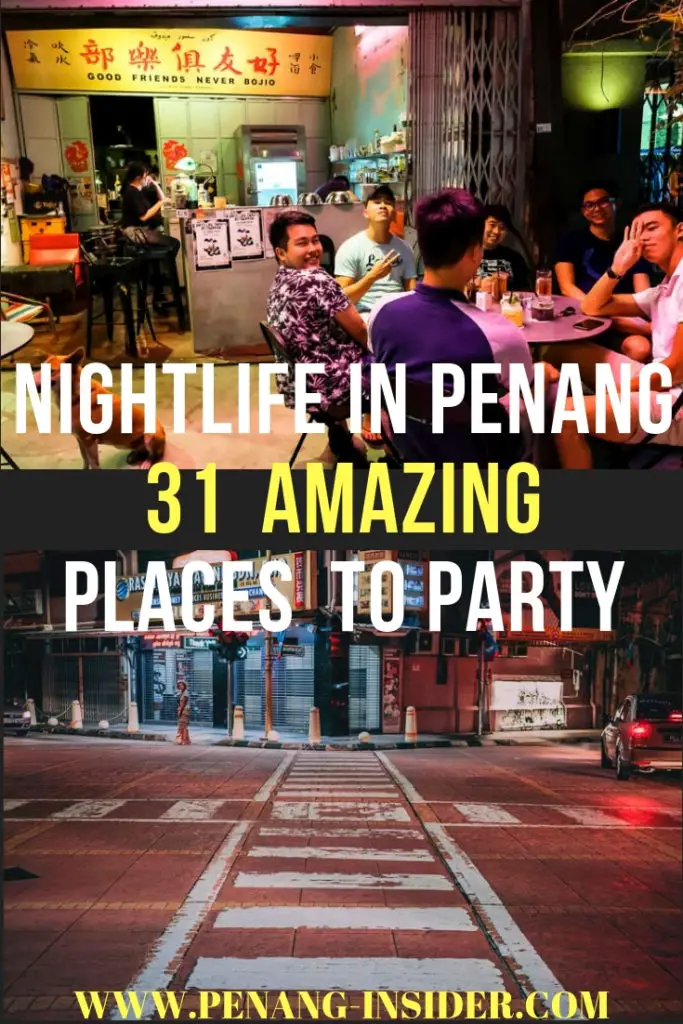 Places to visit in Penang at night
LIVE MUSIC CLUBS
One of our favourite ways to spend a night in George Town, Penang is going to see live music. You didn't know that George Town has a few live houses? Read on.