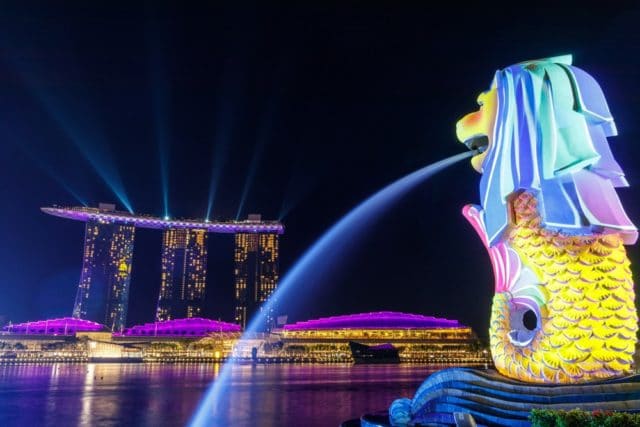 The island-country of Singapore is just a short flight away from Penang or an easy hop across the Malaysia-Singapore border in Johor, and naturally is a pretty common destination for those who want to move on after their visit to Penang. Speaking of which, don't forget to check our free Penang itineraries on 48 Hours in George Town and the best 3 Days in Penang itinerary.
But when is the best time to visit Singapore? Don't worry: after reading this article, you'll know the best months to visit Singapore with our complete breakdown of the island's most celebrated events, festivals, and religious happenings. Please read on and mark your calendars.
Best Season to Visit Singapore
Singapore is very close to the Equator, and for this reason, it's hot, steamy and humid all year round. Hence in terms of weather, the best season to visit Singapore is indeed every season based on the European or American holiday calendar — Winter, Autumn, Summer and Spring all have the same average temperature in Singapore, constantly hovering between 25 and 31 degrees Celsius.
You have to watch out for the rainy season in Singapore, which is affected by two distinct monsoons. To be honest, these days, there's no clear-cut date for the rains, which are an almost daily occurrence in countries like Malaysia and Singapore — pack an umbrella and be ready for some showers.
But as a general rule of thumb, it's good to consider that there are two main Monsoon seasons in Singapore: the Northeast Monsoon, running from December to March, and the Southwest Monsoon, running from June to September.
What is the Best time of the year to visit Singapore?
Singapore is a vibrant city and art hub with something cool to do almost every month.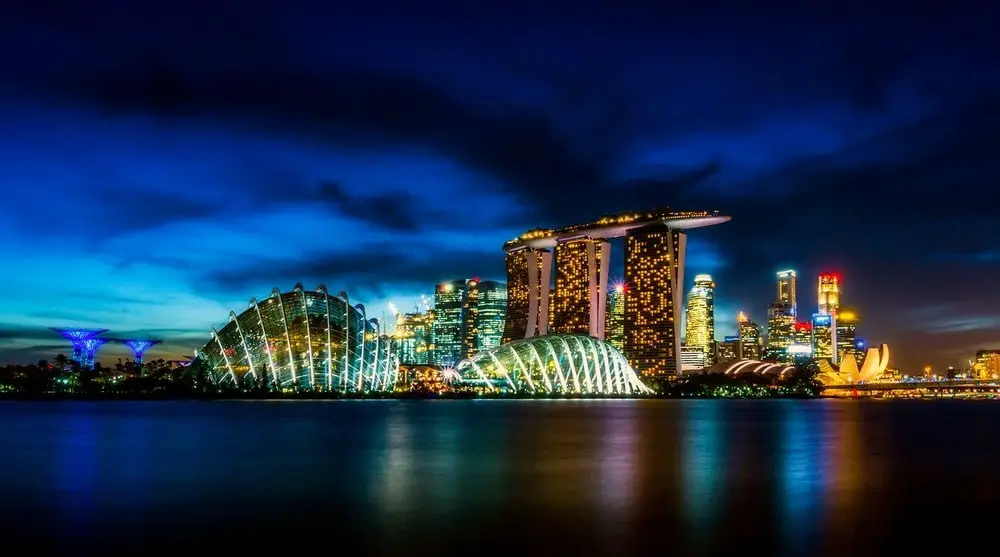 We have put together a handy calendar to inspire you and give you a valid reason to visit Singapore every month. Without repeating ourselves, there's always some exciting festival and thing to do in Singapore, so choosing the best time to travel to Singapore is truly up to you and your tastes. Whether you are craving arts, sports, cinema or music, the Little Red Dot has something to offer everyone almost every month of the year. Let's look at the main events happening in Singapore from January to December.
What is the Best Month to visit Singapore?
Festivals, religious celebrations, arts and sports — Singapore has a bit of them all, and with this handy list, you'll know what is the best time to travel to Singapore in no time.
January in Singapore
Singapore Art Week
This nine-day-long annual celebration of the visual arts packs a bit of everything, from screenings to talks and exhibits, that spruce up museums, art galleries, precincts, and plain odd spaces island-wide. Check the programme on their official website
February in Singapore
Thaipusam
Celebrated between the end of January and February in honor of Lord Murugan, the destroyer of evil, this religious festival attracts thousands of Hindu devotees who fulfil their vows (kavadi, ranging from pots of milk hauled over the head to skewers pierced through their cheeks and tongues) with a 4km walk from the Sri Srinivasa Perumal Temple to the Sri Thendayuthapani Temple. A calendar of events is available on Thaipusam Singapore Official website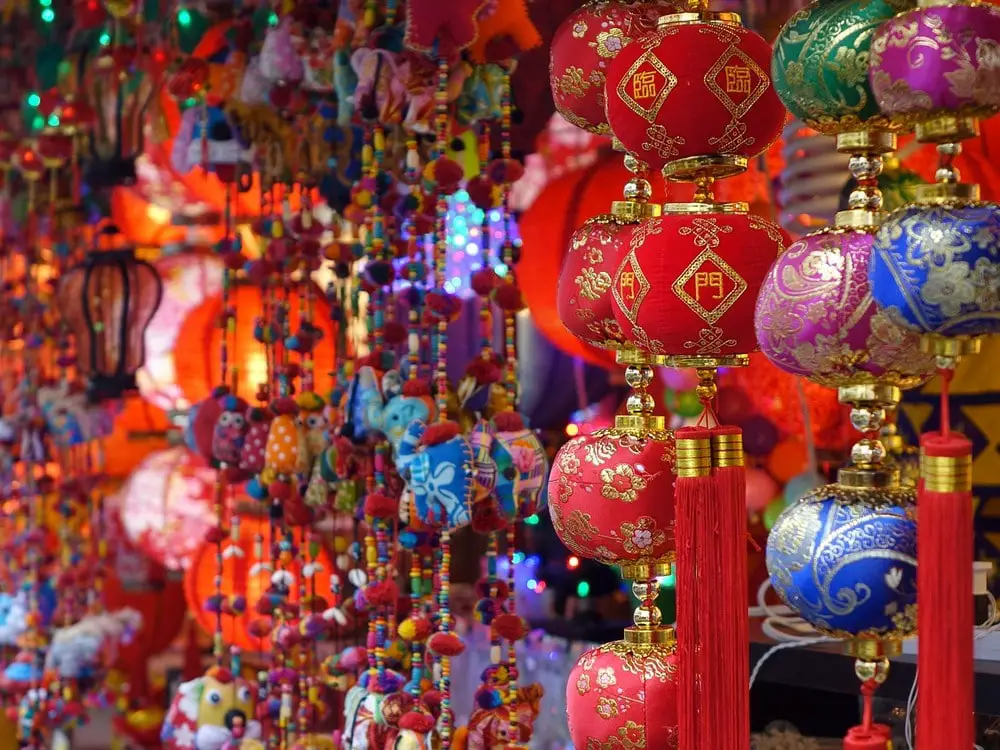 Chinese New Year
Singaporeans celebrated the Lunar New Year with particular fervour since the island is home to a huge Chinese diaspora. This is a perfect time to come visit Singaporean Chinese friends, who will invite you into their homes to share their most important family celebrations, a smorgasbord of cuisine and traditional color.
March in Singapore
Singapore Festival of Fun
Three festivals in one to enliven Clark Quay's scene for ten days with a mix of comedy, street performances, and other "fun stuff". Check the official website for more information
April in Singapore
Sing Jazz
Three nights of international jazz and blues come centre-stage at Marina Bay Sands. This is an important, unmissable festival of high-quality musicianship. Check more details and line-up on Sing Jazz's Official website
May in Singapore
Singapore International Festival of Arts (SIFA)
Going strong for over 40 years, this illustrious event has long been a jewel in Singapore's cultural calendar, presenting theatric performances, music, and conferences by global luminaries and groundbreaking local artists alike. Check the latest information on the official website of SIFA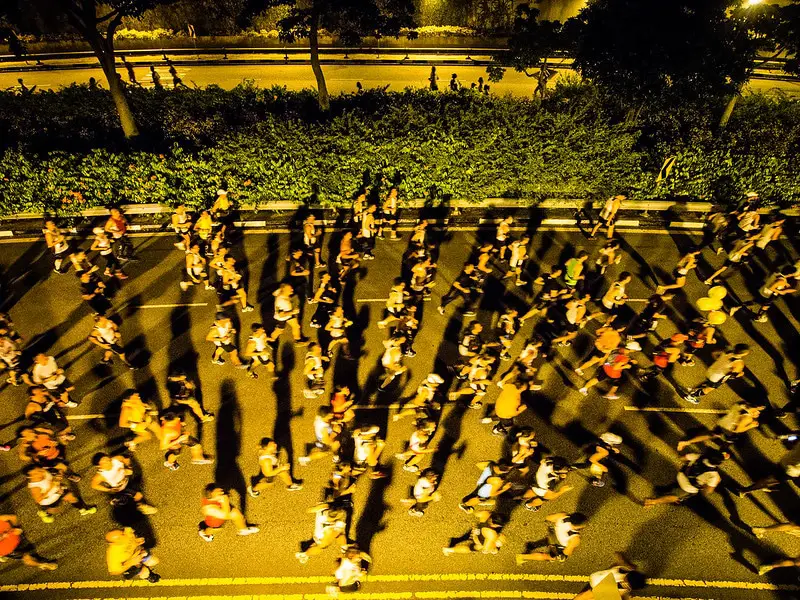 Sundown Marathon
This is Asia's biggest night run which happens between May and June every year. Check more information on their website.
June in Singapore
Ultra Singapore
This outdoor electronic music festival at Marina Bay debuted in 2015 in Singapore as part of the Ultra Music Festival's worldwide expansion, part of a dance empire spread across twenty countries. Feel the beats and dance to some of the region and the world's best MCs and DJs. Check the line-up on Ultra Singapore's official website.
July in Singapore
Singapore Food Festival
Singapore comes together to celebrate food in all its forms. The festival includes workshops, chef collaborations, and food-themed tours of the most "tasty" Singaporean neighborhoods.
August in Singapore
Baybeats
Baybeats is an annual 3-day alternative music festival organized by Esplanade. It showcases various Singaporean bands who share an outdoor stage with Southeast Asian and international artists. The festival happens at Esplanade – Theatres on the Bay and is 100% free. You can check the current line-up on Baybeats official website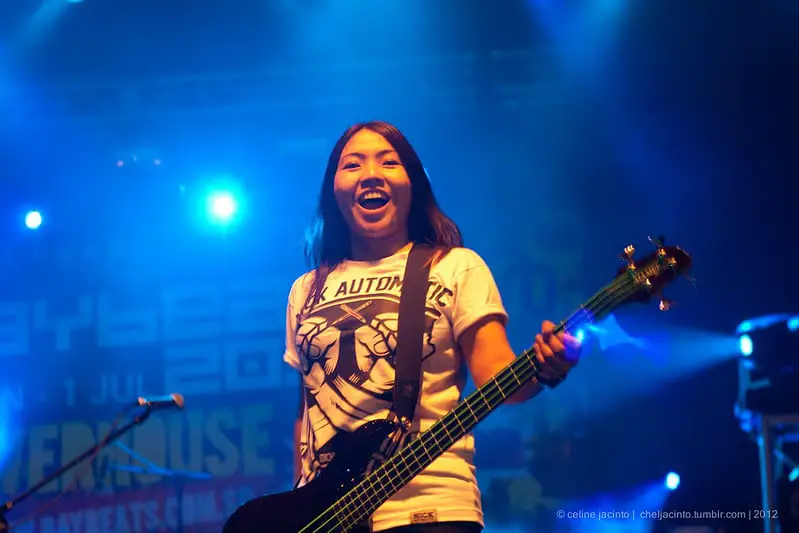 Singapore Night Festival
A line-up of arts, heritage, and cultural experiences transforms the Bras Basah and Bugis districts into an ethereal wonderland. Check their official website.
September in Singapore
Hungry Ghost Festival
Just as Americans have Halloween, the Chinese have the Hungry Ghost Festival ("Zhong Yuan Jie"). According to local folklore, this is when the souls of the dead come back to earth to roam the streets, looking for mundane entertainment. Locals know well that ignoring the ghosts can lead to mischief, so prepare all sorts of treats — from food to Chinese Opera performances and pop-music shows with sexy singers — to keep them appeased.
November in Singapore
Regarding events, November may be the best month to visit Singapore, as the island hosts three of its best international festivals, and one crucial religious celebration of the Indian community.
Singapore Writers Festival
One of Southeast Asia's most celebrated literary events returns annually to unite an international array of writers and readers. Check a schedule of events and participants on their website.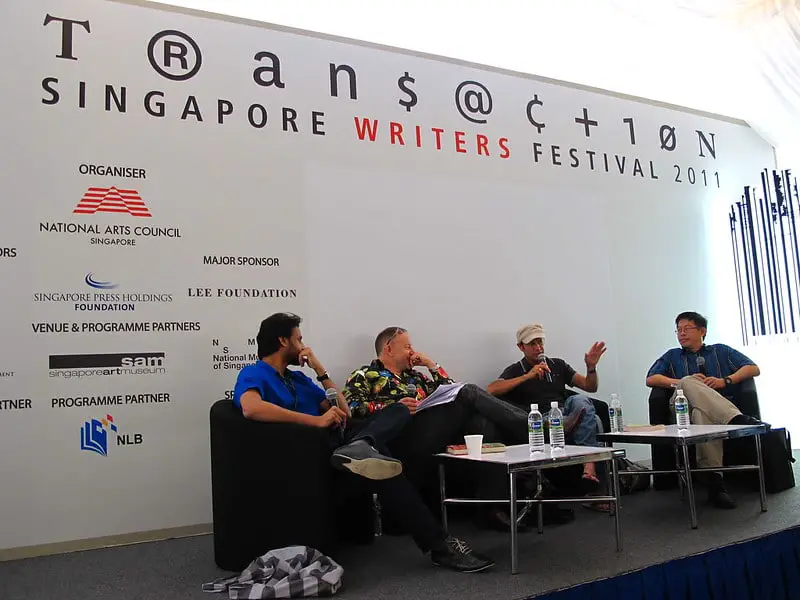 Singapore Biennale
Started in 2006, the Singapore Biennale is an international contemporary visual arts exhibition, usually held once every two years for several months. It promotes Singapore's art and culture to the world while boosting the artistic and creative profile of the city-state, and provides a platform for locals (and visitors) to experience art. Check their official website
Deepavali
During the Indian festival of lights, Singapore's Little India fills with a thousand lamps and colors to celebrate one of Hinduism's most important festivals.
December in Singapore
Marina Bay Countdown
End the year with a smorgasbord of fireworks and light shows at Singapore's enticing Show by the Bay. Check the program on their website.
And if you liked this, why don't you sign up for our mailing list? We will send you immediately a FREE photographic eBook with some incredible pictures of Penang, and we promise, we will disturb you only about once a month with some good local advice you won't find on the site