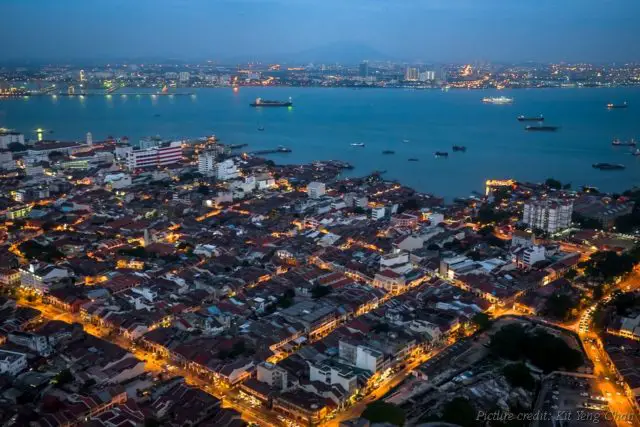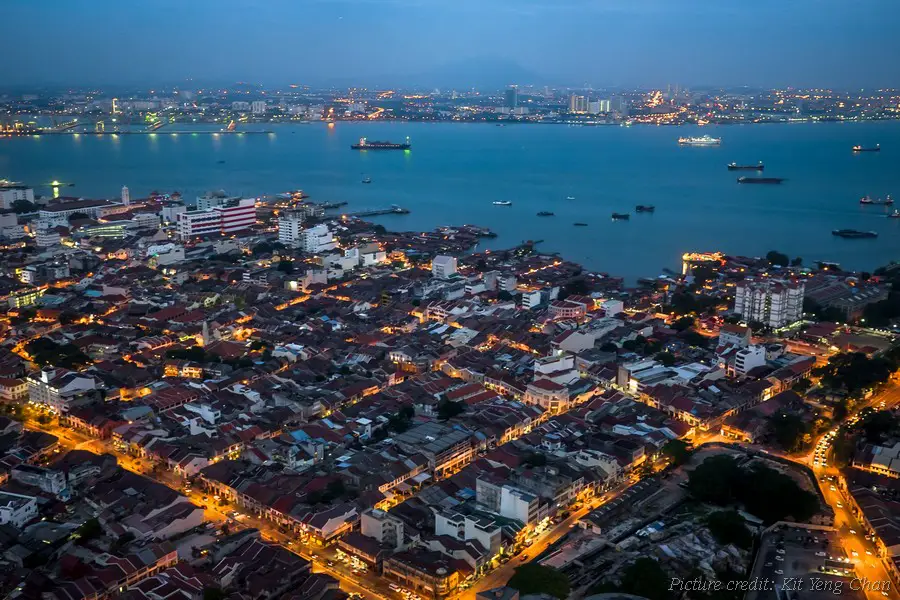 You only have 48 Hours in Penang? You must be in a rush. Some may rightly say that with 2 days in Penang (quite a short time) you should kick back and enjoy your hotel room or Penang Airbnb and nearby surroundings, or laze on one of Penang best beaches, rather than running around like a mad tourist. Or you could always follow the suggestions we give you in this Penang 2 days itinerary and opt to check out some of the many things to do in Penang — including a visit to Penang best shopping malls, or its best alternative markets. Did you know that Penang also has a lot of cool bars and places to go at night? And of course, at least 32 different things to do in Penang with kids, and one of Southeast Asia's biggest Buddhist temples, Kek Lok Si. Trust us: we know pretty well where to go in Penang, as we have been living on the island for a decade 🙂
Whatever you choose to do, don't worry: given Penang's manageable size, and the fact that most of George Town's sites can be visited on foot, there are still quite a number of things to do in Penang in 48 hours. This post gives a few suggestions: try to stick to all — or part — of this (very open) 2 days Penang itinerary.
Please note well that I am not going to tell you how to spend 48 hours in Penang hour by hour, taking you by hand like a spoiled child. That's not my goal: I much prefer to give you a loose template, just mentioning the areas I suggest you visit… but the rest is all up to you and your sense of discovery.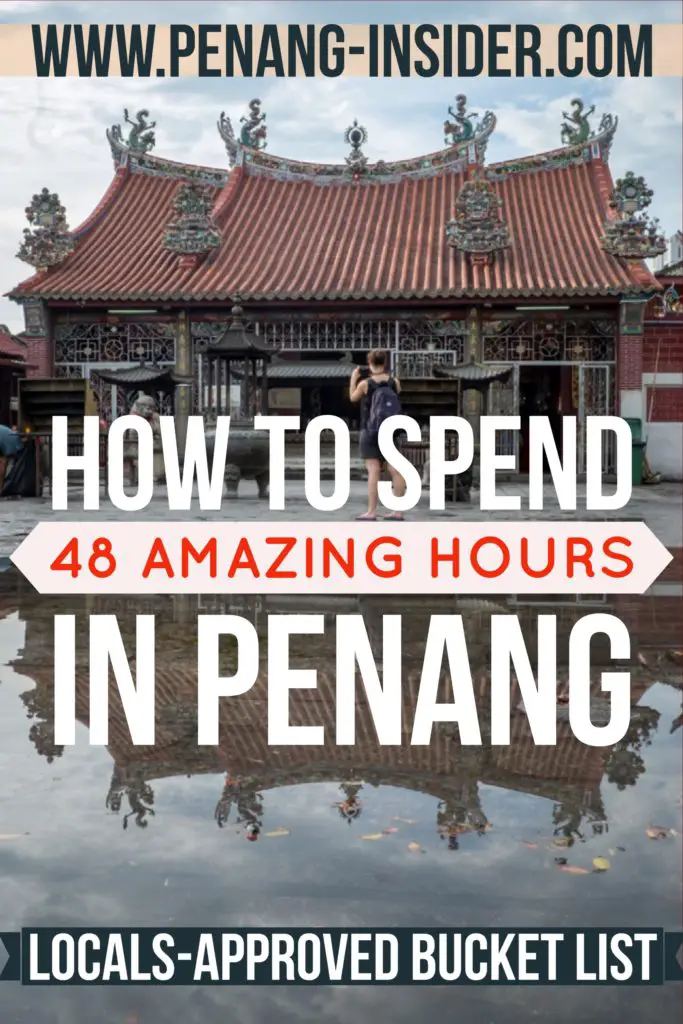 DO YOU THINK THIS IS AN AWESOME LITTLE GUIDE? PLEASE PIN IT TO YOUR PINTEREST BOARDS!!
2 DAYS IN PENANG ITINERARY
With two days in Penang, you better stick to George Town and avoid going out of the city to explore the island's natural beauty and more offbeat spots. If you really want beautiful seaside, however, we suggest you consider going from Penang to Langkawi, a less developed tropical island reachable by ferry from George Town.
DAY 1
If it's earlier than 7.30 a.m., get out of bed and try to find a balcony/roof/part of the coast and watch the sky turn from black to pink and then blue within 20 minutes. That's the best way to start any day in Penang.
2
LET's FIX SOME BREAKFAST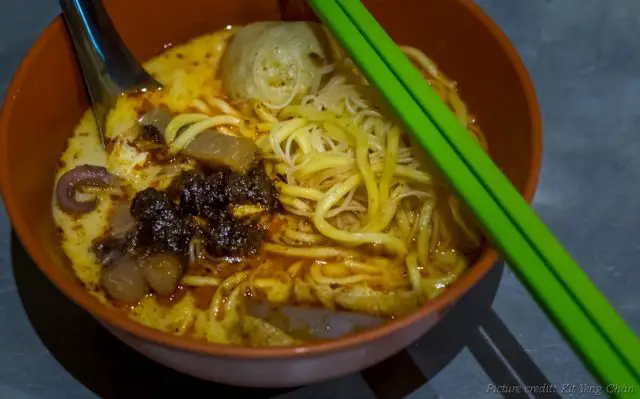 George Town is full of delicious food. The rule is: try it all, as it never disappoints, however it may look. (Picture: Kit Yeng Chan)
Whatever time you wake up, head down to George Town proper and enjoy what it's well celebrated for: the food. And you may want to take your time doing that, mate. Transfer Road, the street parallel to Penang Road (where it's easy to find a Tourist SIM Card for Penang) has a lot of very established stalls, and one of Penang's best roti canai mamak style. A bit further up the road towards McAllister, you could have great roti bakar at Abdul Hamid Gerai Kopi dan Makan. Campbell Street is also great for Chinese food, good kopi, and more roti canai.
YOU COULD ALSO TRY ONE OF THESE RECOMMENDED LOCAL TOURS:

3
EXPLORE GEORGE TOWN's REAL HERITAGE
After the food, it's time for a stroll. Start in George Town where you are. Besides the clan houses and temples, pay good attention to the ebb and flow of local life. It's at this time of the day that you'll see people open up their shops. You may not know, but this — the ancient crafts and the people who make them, the living heritage — is what earned George Town its Unesco world heritage listing. Many of these places have already disappeared though, converted into yet more useless boutique hotels to welcome tourist dollars. Your morning walk's task will be, on the contrary, to go and look for the oldest, grittiest and inevitably most authentic craftsmen, men who still ply their father's ancient trades, regardless of the rampant modernity trying to suffocate them. The maze of Little India's busy streets has many artisans, from a Chinese signboard maker to a Malay traditional songkok weaver — the last remaining in George Town. Can you find them? Ask around, mingle, make friends, drink more tea… and just take your time.
If you have walked and looked around long enough, it will be time to grab some lunch. If you are still traipsing around Little India, you should try a banana leaf meal. This Indian staple is served over a real banana tree leaf, and it's a very good value at around RM4.5 — remember that this is a cheap all-you-can-eat meal and that you can ask the waiters without fear to refill your "plate" as many times as you want. Top One is a good option in Beach Street, just across the road from Little India's eastern edge.
The sun is at its most unforgiving between 12 p.m. and 4 p.m. And I mean it: don't joke with the heat while you are here. You better go back to your room and take a rest. Alternatively, take a break into a cafe' — like it or not, there is one at every corner. I much prefer going to a traditional Kopitiam, the tatty coffee shops manned by local families, where you can have a local brew for about RM1.5. And that's much more rewarding than going to any of the hipster's cafes for any espresso that would cost you 5 times more. Did you see Starbucks, right? Meh. Just forget it… why in hell you need one with 48 hours in Penang?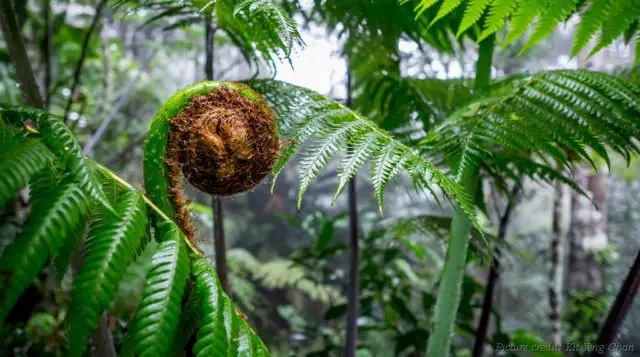 Penang still has lots of beautiful tropical jungle, waiting for you to discover… (Picture: Kit Yeng Chan)
The biggest mistake people do when visiting Penang is staying put in George Town, sucking up exhaust fumes the whole time. This is a tropical island after all, and even if development has transformed a lot of it, there are still some delightful places where you can get a feel for the tropical rainforest. For your first day, take a bus to the Botanical Gardens and have a stroll. You will see a lot of monkeys here, and be careful, don't feed them, and don't try to touch them — a lot of people, much crazier than you, have spoiled them so much that they will attack you for food. Watch out. If you carry stuff in a plastic bag, be particularly aware of monkey attacks – these animals really know how to get nasty. For more action, you may backtrack 600 meters before the Garden's entrance and find a Chinese arch signposted as "Moon Gate". Climb up the path and you will get to Station 5, roughly midway up Penang Hill. It's a great 30 minutes hike along a stone staircase, but follow the dirt path to its right if you want to have a more natural experience. Views from the top are amazing.
I would not return to George Town for dinner but go instead somewhere else closer to the sea. There are a hundred choices here, all the way from Tanjung Bunga to Batu Ferringhi. You can catch bus 101 all the way, and hop off wherever tickles your fancy, as there are many food courts and restaurants everywhere en route. And without suggesting subtly that you now do a bit of self-discovery, this guide would be worthless. I'd just avoid Gurney Drive, now a total tourist trap with inflated prices, where the food also tends to suck — small portions that just seem to make wealthy Singaporean tourists happy.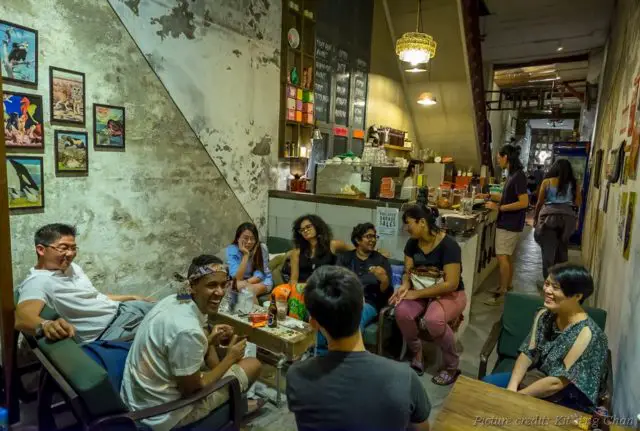 Do you see any white backpackers here? Go to Narrow Marrow for a good time among George Town's artsy elites. (Picture: Kit Yeng Chan)
You must be tired by now, but with 48 hours in Penang, you should try to enjoy a bit of nightlife. Chulia Street is the obvious first choice, with its crass bars filled with foreign backpacking hordes. If that's your fancy, go for it. Just remember that every other street in the city has its fair share of quieter spots, where you may meet some locals, and get more meaningful memories than yet another showcase of white folk bragging rights. If it's a weekend and you are into alternative music, check what's on at Soundmaker, or head down to Narrow Marrow to meet some artsy locals and listen to some interesting music. Go to sleep whenever you feel like, but remember that I would suggest waking up early the next day. Why? Hiking, baby.
DAY 2
9
JUNGLE, BEACH and (MORE) MONKEYS
You should start early, ideally before 9 a.m., catching bus 101 all the way from George Town to Teluk Bahang, and getting off at the last stop, the entrance to Penang's national park (Taman Rimba). Whether you choose Monkey Beach or Pantai Keracut, factor about an hour to walk to the beach each way, and a couple of hours to swim, relax and sunbathe. On your way back, you can grab a zesty Malay lunch at several stalls that line the side of the road just a few hundred metres down the road from the park's entrance. It has no name, but the one right after the small bridge serves up the meanest curries this side of the island.
10
DO WHAT LOCALS DO: SHOP.
Even if it's pretty sad, Penang locals shop like mad, pretty much like everywhere else in the developed world. The island is packed to the gills with malls, big and small. Some have inflated prices and stuff that would look great on a Milanese catwalk, others offer a few bargains. But ALL offer a real glimpse into Penangites' materialistic life. And some much-needed air conditioning, don't forget. Malls are a great ethnographic spectacle, and offer big chances to interact with real locals — and maybe pick one up for a date. Hands down, my favourite is Prangin Mall, the most central, the cheapest, the one with the most approachable people, and very few hi-so who consider it the most popular and less trendy. Unfortunately for them, it has the best bargains: if you are looking for non-branded cheap clothes and shoes, that's the place to go. And it's in five minutes walk from Chulia street, and right next to the KOMTAR tower… you can't miss it unless you are blind. Go to the fourth floor for electronics, that spill over the Digital Mall, connected to Prangin Mall's third floor by an elevated walkway.
11
JOIN THE HIPSTERS ON AN ARTSY CRAWL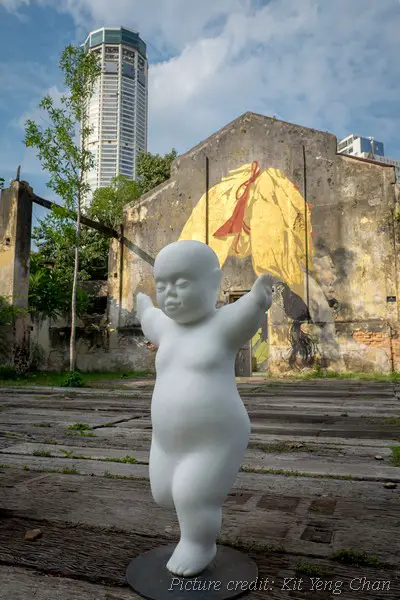 Murals, installations, sculptures, and a great open air garden filled with cafe's and bistros… all into a single space at Hin Bus Depot. (Picture: Kit Yeng Chan)
Now that your second and last evening approaches, you'd do well by ending your 48 hours in Penang by getting to know its artsy side. The local arts have made international headlines, sanctioning Penang's reputation as Southeast Asia's most exciting arts hub. I am not very sure if that's the case, alas, you should decide for yourself by going to Hin Bus Depot before it closes at 7 p.m. This open air art gallery cum bistro-strewn garden is the best place to meet artists and get a feel for Penang's current hip renaissance. From here, alone or in the company of the local cool kids, you may move on to Nagore Square, a small area choked-full of tiny bars, restaurants and shisha and drinking dens where many young Penangites like to hang out. There are several trendy wine bars here, and depending on the day of the week, younger or older patrons. And if that's not enough, go back to the centre, and straight to Narrow Marrow (only on Fridays, Saturdays, and Sundays though) for more of their awesome Toddy Mojitos — a coconut-liquor-tinged spin to the famous international cocktail.
It's been a couple of intense days, whether you have followed all my suggestions or just a few of them. It's time to rest your head, knowing that even if you had loads of fun and filled up your 48 hours the best you could, you still have barely scratched Penang's surface. But at least, you can drift off to sleep by knowing that you had a much better experience than most of your peers. At this time, they may still be hanging out with foreign white tourists in any of the Chulia-Love Lane-Muntri Street unholy trinity of gentrified massification. Sleep well dear friend… you got to know some locals, saw how they live, and even watched some cheeky monkeys trying to steal some food. Isn't it what they call authentic travel?
It's been great, isn't it? But if you have any suggestions, or you think mine are all wrong, I invite you to use the comments below and pour some sense-filled knowledge or constructive complaints into this same page… the Penang Insider and its readers much appreciate that.
---
And if you liked this, why don't you sign up for our mailing list? We will send you immediately a FREE photographic eBook with some incredible pictures of Penang, and we promise, we will disturb you only about once a month with some good local advice you won't find on the site