One of the easiest and most comfortable ways to travel from Ipoh to Kuala Lumpur is by taking the ETS train service between Ipoh's Railway Station and KL Sentral.
The ETS train from Ipoh to KL is fast, reliable and cosy: all carriages are air-conditioned, furnished with padded and reclining seats, and have electric outlets to recharge your mobile phones or work on your laptop while you travel. The scenery you will see from the window is also better than what you'll see if driving from Ipoh to Kuala Lumpur on the North-South Highway.
BOOK YOUR ETS TICKET FROM IPOH TO KL SENTRAL HERE.
---
How much does the ETS train trip from Ipoh to KL Sentral cost?
The cost of the ETS train from Ipoh to KL Sentral is between 27rm and 40rm, depending if you catch the Silver or Gold services.
You can check schedules and book your ticket here.
READ MORE Best Hotels in Ipoh
---
ETS trip duration from Ipoh to KL Sentral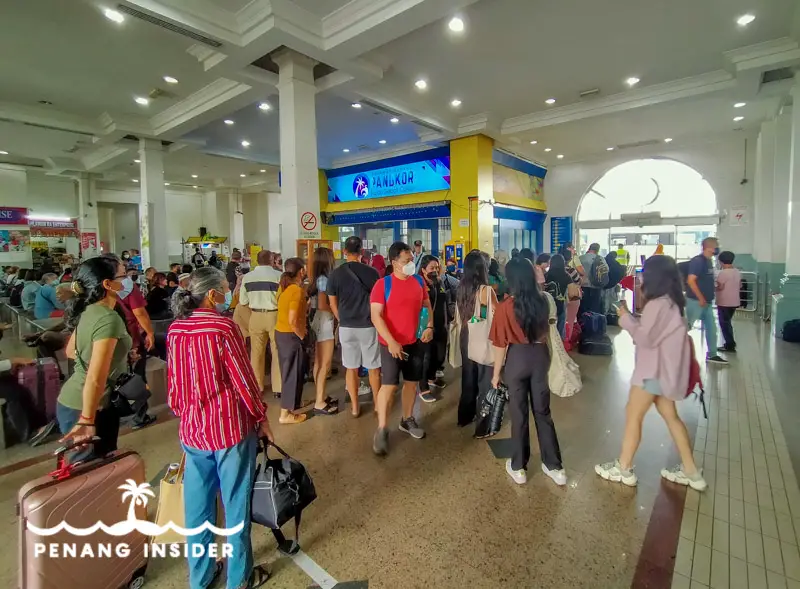 The duration for a trip on the ETS train from Ipoh to KL Sentral is 2 hours and 30 minutes.
Remember that you can also get off at the station of Sungai Buloh, about 20 minutes before KL Sentral. It's connected to Kuala Lumpur's light railway system via an MRT station and is a better option if your final destination is in the northern part of Kuala Lumpur.
---
ETS Ipoh to Kuala Lumpur train schedule 2022
There are five daily ETS train departures from Ipoh to KL Sentral:
---
How do I take an ETS train from Ipoh to KL Sentral?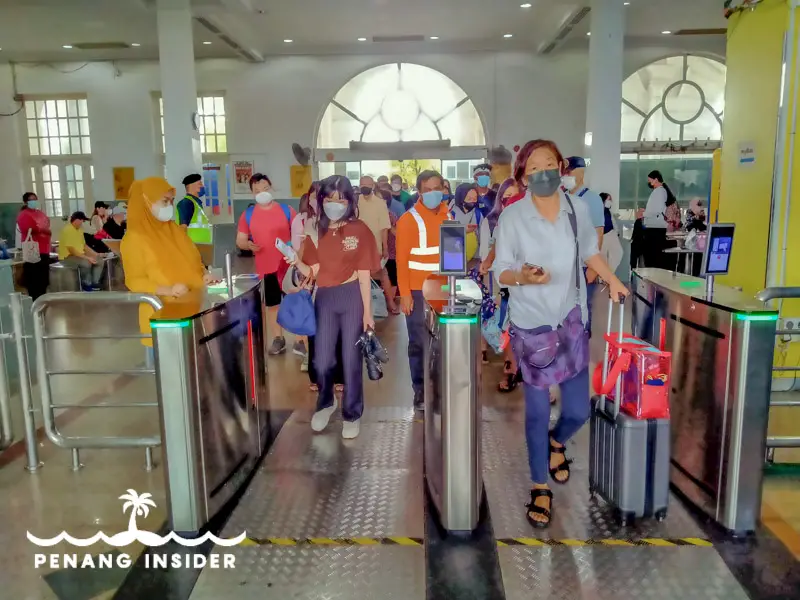 First of all, it's recommended that you book your ticket in advance because often seats sell out fast. Don't get to Ipoh station, find out that the train you wanted is full, and waste time waiting around for the next departure.
Ideally, you should arrive at Ipoh's station at least 30 minutes before your ETS train's scheduled time of departure. Passengers must queue up to go through the turnpikes, where you'll have to scan a barcode assigned to your ticket — use a printout or a digital copy of your ticket stored in your smartphone.
After that, you'll be able to board the train and wait for departure. Make sure you seat at your designated seat number to avoid disturbing other passengers. Enjoy your trip to Kuala Lumpur!
---
Some Trivia about Ipoh Train Station
Another reason to catch the ETS train from Ipoh to Kuala Lumpur is to see Ipoh's railway station, one of the most beautiful in the country.
This is a map of Ipoh's station location:
Opened in 1917, Ipoh station is the work of Arthur Benison Hubback, an English architect who designed several important buildings in British Malaya (including Kuala Lumpur's railway station and the Jamek Mosque).
Given its central white-washed dome that reminds of Mughal architecture, Ipoh's locals address the station as "the Taj Mahal of Ipoh". The building also includes the Majestic Hotel, which is now closed. It served as a shooting location for the film "Anna and the King" (1999).
Three of Ipoh's station's tracks are electrified and serve the ETS services, while the other 6 are only dedicated to freight trains.
Also, remember that Ipoh train station is definitely the best place to arrive and explore Ipoh Old town, which is within walking distance.
YOU MAY ALSO LIKE
Explore Ipoh's magnificent cave temples
Things to do in Gopeng, Perak's adventure capital
Best Places to visit in Perak
---
And if you liked this, why don't you sign up for our mailing list? We will send you immediately a FREE photographic eBook with some incredible pictures of Penang, and we promise, we will disturb you only about once a month with some good local advice you won't find on the site