I will never forget the day an acquaintance told me she "doesn't like Chinese food." Well, as someone who lived in China for a year and travelled to almost each one of its provinces, let me tell you: if you don't like Chinese food, well, you don't like FOOD.

I get it: in most Western countries, Chinese food is not only watered down to suit local tastes, becoming inauthentic. Because much of it is fried, it's also considered a cheap and greasy choice for a meal. It's only when you experience authentic Chinese haute cuisine in the correct country that, oh my, you understand what you have been missing all along.

When in Malaysia, you can do so at very affordable prices (for Western standards) on the famous island of Penang. Here, the descendants of the Chinese migrants who moved here from Southern China between the 18th and 20th centuries make up 45 percent of the population — the largest ethnic group in the state, where one can find many authentic and Malaysian spins on Chinese food.
READ MORE – Best Restaurants in Penang
---
What to expect from Maple Palace in Penang
You can try some exquisite Chinese cuisine at Maple Palace, which is housed inside a hundred-year-old shophouse in Jalan Sultan Ahmad Shah. Here's a map of its location:
It is famous for its Cantonese dishes made by its executive chef, Loy Tan. But as often happens to great things, only the locals get to know and enjoy them.
Born in a humble family, Tan took the food path inspired by his mother's dedication to the kitchen and learned the trade working first at Shangri-la Hotel, and then as a chef aboard the Star Cruise boats for a decade. That's where he mastered the secrets of Western food preparation, but he also volunteered in the Chinese kitchen until he earned a permanent spot.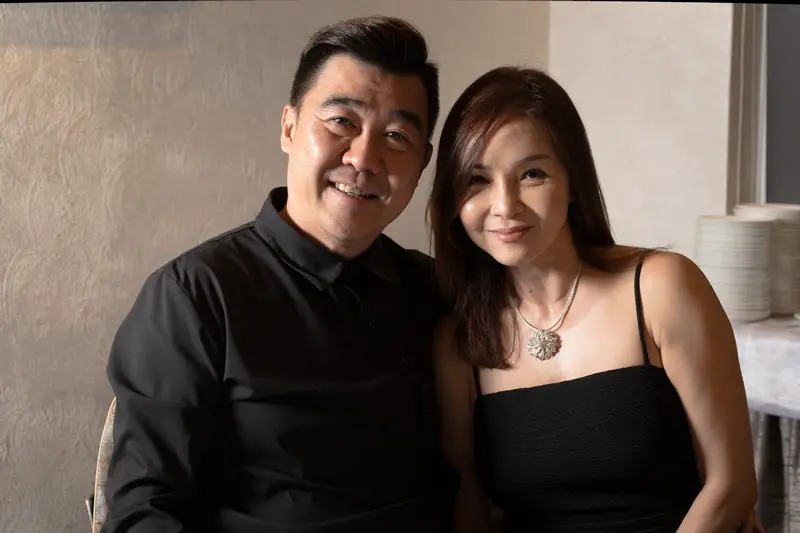 After operating his first Cantonese restaurant, Jade Blossom, in the island's southern district of Bayan Lepas, Tan moved closer to tourist hub George Town in 2009, where he opened Maple Palace together with his wife and business partner Vivien. Tan says people come to Penang instead of Hong Kong for better food at cheaper prices.

Most foreign tourists miss out, as they focus on George Town's restaurants and street food. Sample high-end Chinese cuisine with a Malaysian twist by taking a taxi or walking from George Town to Maple Palace.
---
Some great dishes you can order at Maple Palace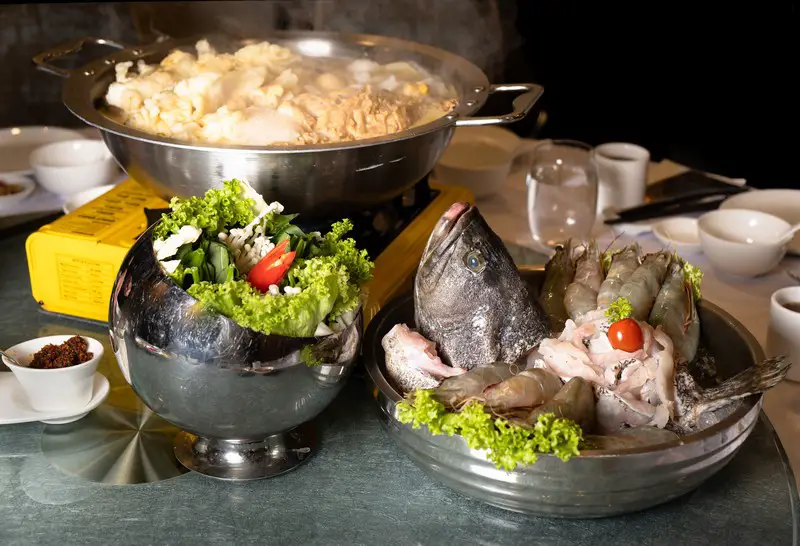 The menu at Loy's restaurant is not limited to Cantonese cuisine. It offers 100-odd dishes inspired by a blend of Cantonese, Malaysian, and Thai traditions. They range from crispy pork trotter to their signature melt-in-your-mouth Penang char siew made with BBQ Iberico pork and some of the most authentic Sichuanese-style dishes on the island.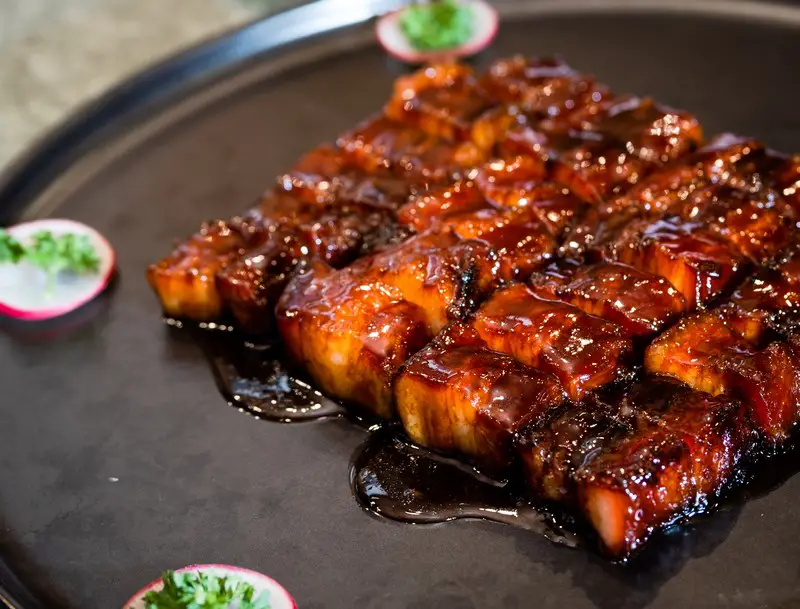 Maple Palace's grouper fish hotpot and aromatic chicken rice are great for groups. The first is a delicacy that cannot just be ordered by walking in but requires an early booking at least a day in advance. That's because the broth is not just the "plain hot water" flavored with the harmful MSG additives you'll get in many other Penang hot pot restaurants. It's a brew of sapiently simmered chicken bones and fish head that requires hours to blend to perfection into a soup that, alone, makes this dish stand out.

The rest of the ingredients are top-notch: you'll try the freshest selection of sliced fish fillet and belly, king-size prawns, and the unique fish, prawn, and cuttlefish balls that Tan and his team marinate and prepare in-house. Beancurd stick, tofu, black and enoki mushrooms, garden greens, and corn seal up the spell — and for RM268 (AU$90), it's also quite a steal to feed at least six people.
---
Maple Palace Corn-fed Chicken Rice
Suppose the hot pot is not your thing. Then Loy's aromatic chicken rice is a popular dish, made with seven-month corn-fed chicken and tasty rice. Created by Hainanese migrants, chicken rice is a dish of poached chicken served with chilli sauce and cucumber garnishes, and it's very popular around Penang. Maple Palace's version enhances those humble roots with much attention to the quality and texture of the meat. To me, the gingery-flavored rice could be a standalone dish by itself. I had THREE cups.

There is a variety of dishes, from Malaysian noodles to abalone and roasted duck. I am pretty sure you won't come away from this dining experience thinking you "don't like Chinese food"…
---
Disclaimer: Maple Place invited Penang Insider and hosted us to try their offerings. However, all the opinions expressed in this article are ours. If you think we are bull$#it#ing you, we recommend you go out there and try yourself — we take pride in our integrity and well-honed taste buds.
---
And if you liked this, why don't you sign up for our mailing list? We will send you immediately a FREE photographic eBook with some incredible pictures of Penang, and we promise, we will disturb you only about once a month with some good local advice you won't find on the site