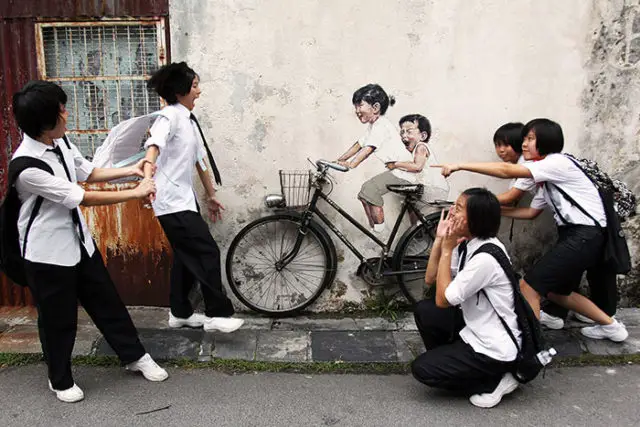 Penang is a small island, but it packs in a big number of great travel experiences. From peeking above the skyline from the top of 200-meters-high KOMTAR, to browsing the charming UNESCO-inscribed heritage streets of the city of George Town, admiring some of Asia's best street art, relaxing on a beach, trendy Penang cafes, famous Penang restaurants, or losing yourself into a tropical jungle, "Penang has it all", as locals like to say.
Here I've compiled 60 of my favourite things to do in Penang, all things I've personally done in my 13+ years living here. They include the most popular Penang attractions as well as ideas for where to go in Penang to get off the beaten track and see some interesting places. Trust me: you won't find a more comprehensive & free Penang travel guide online!
I hear you: deciding what places to visit in Penang can be tough as there are so many choices of Penang attractions, but this article is the best place where to have a quick start and arrive with a clear idea of where to go in Penang so that you can hit the ground running.
The suggestions in my below Penang travel blog are organized into sections based on location and type of activities. You'll have a George Town and Penang Hill section, a Famous Penang Attractions section, and an Offbeat Things to Do in Penang section for those who know the island well and want to experience something different.
To find out how to map out the below attractions for your visit, please start by seeing my articles on what to do in Penang in 3 days and visit George Town in 48 Hours. And if you are a night owl, here is a list of the best things to do in Penang at night.
---
Penang Travel Essentials
---
When to Travel to Penang
Penang island lays in the tropical zone and is a destination you can visit year-round, regardless of the rainy season — roughly between September and December, but truth be told it never really rains all day, and it brings some respite to the heat.
But there are best months to visit Penang, for sure, depending specifically on the different festivals and religious celebrations you may witness. I have written a dedicated article to help you choose the best time to visit Penang.
And here you go, the list of the 60 Best Things to Do in Penang!
---
Best Things to Do in George Town, Penang