This is a busy year for Joe Sidek's Productions: right after curating the first edition of Kuching's Rainforest Fringe Festival, the team returned to Penang to kick off a new edition of George Town Festival, in its eighth edition. We have attended a number of events over the first of the festival's six weekends. We want to share what, to us, were the highlights from George Town Festival 2017 Week One.
Jimmy Nelson's Workshop and Talk
One of the most expected events was the arrival of Jimmy Nelson, the British-born, Amsterdam-based photographer best known for the coffee-table book Before they Pass Away — a collection of stunning photographs of some of the world's most endangered tribes. Some of Nelson's images are exposed in the Event Hall of George Town's Bangunan UAB, in Lorong Cina, an exhibition which is set to last until the 27 of August 2017.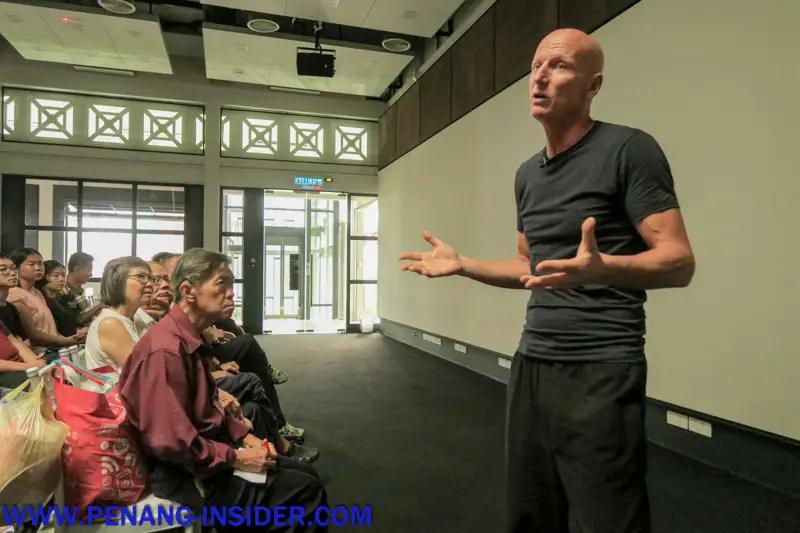 On July 28, Nelson gave a workshop for a few local and international spectators and members of the media. More than engaging them with tips on the art of taking pictures of tribes, Nelson talked about the "art of living a full life", and how to reflect this attitude into arts. This was also the take home point of Nelson's official talk, which filled the Multipurpose Hall of Bangunan UAB with people last 30 July.
Showing some of his photos and videos, and engaging with the crowd to explain the dangerous and incredible nature of the adventures that make up his work, Nelson literally won Penang's audience. He left at 6 pm after a long discussion and a very brief Q&A, right in time to catch his taxi to the airport, while hundreds of clapping hands filled the hall with sound. Nelson mentioned that, maybe, in the future, he will come back to Malaysia to start a photo project… "in Kuching," announced Joe Sidek while the photographer was already out of the door. I guess we can just wait and see what will happen next.
Svara ASEAN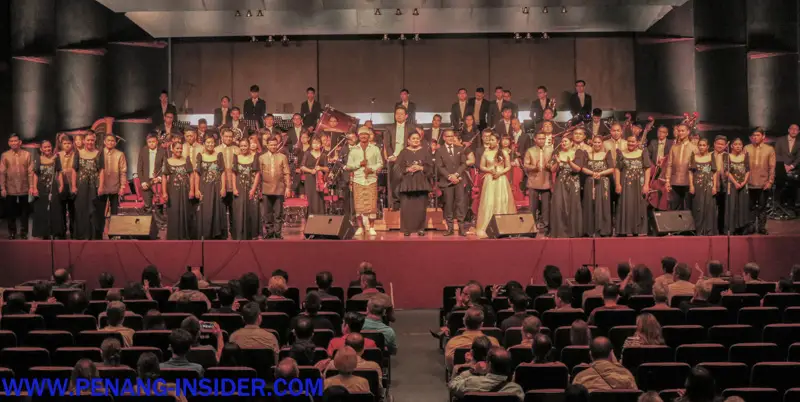 The official opening of the 8th edition of George Town Festival on the 28th and 29th of July was dedicated to a convergence of artists from the Southeast Asian region — literally the "voices" (Suara, in Malay) of ASEAN. This hour-and-a-half showcase featured six acclaimed singers and musicians, mostly accompanied by Penang's Philarmonic Orchestra and its Jazz Band.
Among the foreign guests, there was Thai mezzo-soprano Anchee, Balinese flutist Gus Teja (who also played a good set with his World Music Band at the Macam-Macam ASEAN the next day) and the amazing Philippine Madrigali Singers, who definitely stole the show.
To complete the pan-ASEAN group, Malaysian singers Sean Ghazi and Adhiba Noor (also well-known for her acting career that includes some of Yasmin Ahmad's best films) contributed to bringing the house down at Dewan Sri Pinang.
Macam-Macam ASEAN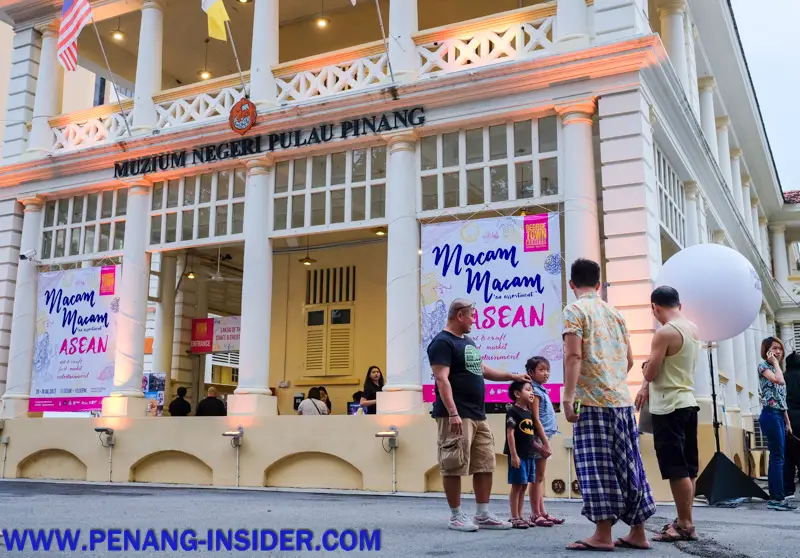 Housed in the new grounds of the Penang Museum in Macalister Road on the 29 and 30 July, this was primarily a two-days event based around a market jam-packed with everything ASEAN-made, from Sarawakian handwoven baskets to Thai goods, and a special section dedicated to the Laksa of the Region. This side event brought together food stalls from several places and spaces, all dishing up diverse flavours of one of Southeast Asia quintessential dishes.
Star Wars Wayang Kulit and Potehi's Hokkien Glove Puppets
The most interesting events within Macam-Macam ASEAN were dedicated to reviving two dwindling aspects of Southeast Asian traditional puppetry. The first, Peperangan Bintang was a quirky Star Wars-inspired kind of wayang kulit, the Kelantanese form of shadow puppetry that uses figurines made out of animal skin. In this case, the characters were a fusion of tradition and… Star Wars.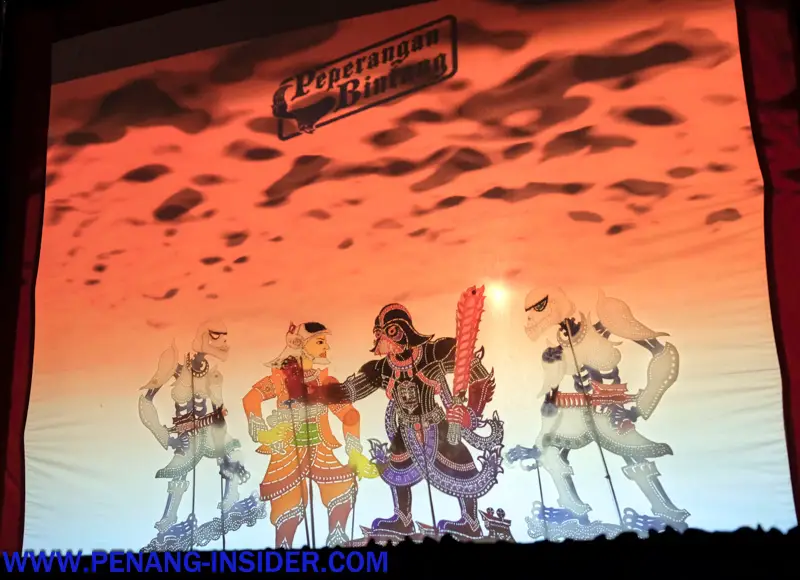 A very entertaining set, even if, without English translations to help understand, the many foreigners in the crowd surely had a hard time getting to grips with the story of Sangkala Vedeh and Puteri Leia (the Kelantanese versions of Darth Vader and Princess Leia). The suggestion is to consider trying using subtitles or distribute sheets with summaries of the story for maximum crowd enjoyment.
Up next was the Ombak-Ombak ARTStudio Potehi group directed by Professor Tan Sooi Beng. They performed a new play, Kisah Pulau Pinang (the Story of Old Penang). It was a mix of traditional live-music ensemble and pop-up stage, behind which two puppeteers maneuvered a set of glove puppets.These young performers are trying their best to revitalize the form, bringing their own unique slant to the traditional plays, as original potehi performances are dying out in Penang.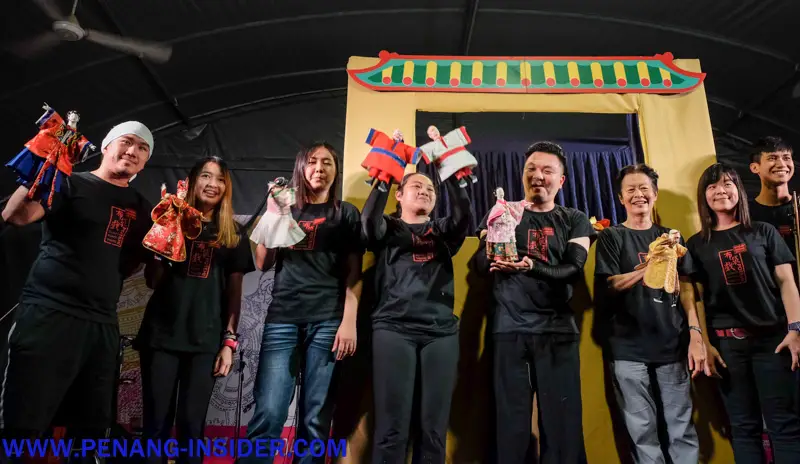 This new one is a story of multi-ethnic love in a time when Penang was a busy colonial port, the British helped defy the riots of Chinese secret societies, and life was more multiracial and "open" than in the present days. A very solid performance for a young group that is already making waves, and will be performing in Japan soon.
All in all, George Town Festival 2017 kicked off in great style. There are plenty of other interesting events coming up in the next few weeks. We will try to give you the scoop on what are those you should definitely not miss out.
And if there has been anything great that you saw at George Town Festival last weekend and we didn't highlight here, please let us know in the comments below.