Allen in His Own Words
I'm a born and bred Penang Boy, and after living and working abroad for a few years (in Hong Kong, Vietnam, Cambodia and Thailand) I returned home in 2014 to work on The Habitat Penang Hill. I love being home and particularly love the fact that I am working on a project which has the potential to benefit Penang in many tangible and intangible ways long into the future.
The Habitat's mission is to conserve biodiversity through education, research and sustainable tourism, hence, our slogan is "Conserve. Educate. Inspire." Our owners and shareholders are long time residents of Penang Hill and The Habitat is a testament to their love and appreciation for this beautiful natural heritage of Penang; a passion which we all on the team share.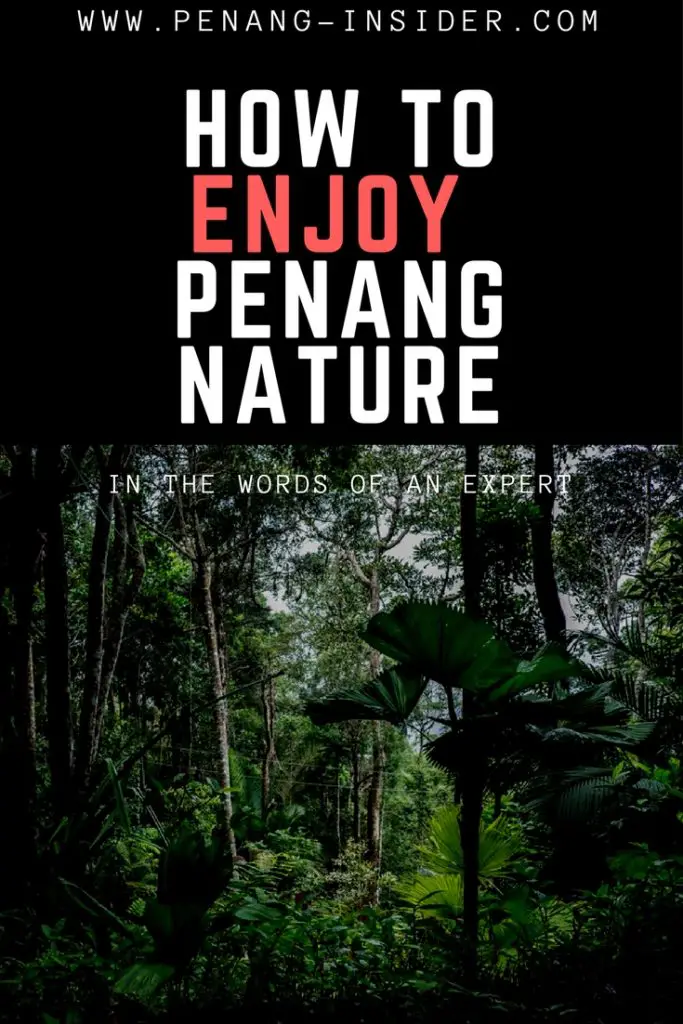 2017 has been a great year for us so far, with the opening of Curtis Crest, our Tree Top Walk – which, at 800m above sea-level, affords visitors 360-degree panoramic views of the island and mainland. We also expect to open our 230m long Canopy Walk before the end of the year. In October, we will, under our sister organisation The Habitat Foundation, bring a team of international scientists from around the world to Penang to partner with scientists from USM Penang's School of Biological Sciences, to conduct the first coordinated Biodiversity Expedition ("BioBlitz") of the Penang Hill rainforest.
The data collected and research generated will be included in an application to list Penang Hill as part of a UNESCO Biosphere Reserve under the Man and Biosphere Programme. We are proud to be an integral part of this initiative working in partnership with stakeholders within the community, government and civil society.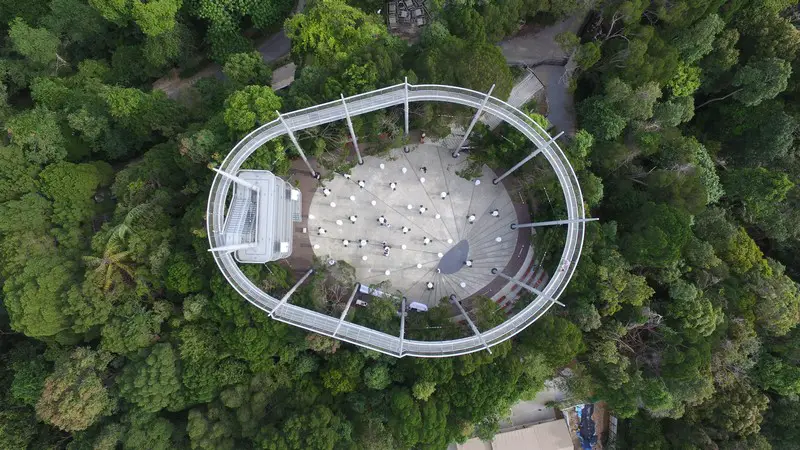 "I always look forward to coming home to Penang, and especially to being on the Hill again, immersed in our beautiful, ancient rainforest"
His favourite PLACES in Penang
In general, hiking and exploring. I'm a bit of a sucker for sunsets, blue skies and beautiful scenery and it never ceases to amaze me just how beautiful Penang can be at times. I used to run with a group called the Penang Hash House Harriers —PH3— "A drinking club with a running problem" as they are known.
My favourite part of the run was always the view that you inevitably get when you emerge from the jungle at the top of a hill overlooking a beautiful part of Penang. You'd not be able to see or enjoy it otherwise. To experience a similar natural side of Penang I highly recommend these places:
Penang Hill (The Habitat included, of course) and the many trails that lead up to it from Youth Park and the Botanical Gardens. The Botanical Gardens themselves are a treat and steeped in history and heritage, another favourite pastime of mine.
Taman Negara Teluk Bahang. Make sure to plan to end up at Monkey Beach around 5.30pm, jump into the sea for a swim, and have a drink at the Beach Shack before catching a boat back to Teluk Bahang. It's a glorious end to a fantastic day out.
Bora Bora Beach Bar at Batu Feringghi. I always explain to friends from out of town that while Penang's Beaches aren't the nicest in the world or even in the region, our sunsets are still pretty amazing and world-class. In my mind, there is no better way to enjoy them than with your feet in the sand and a cold beer in hand. At Bora Bora up in Batu Feringghi you can do that in style. And their Deep Fried Crispy Noodles is pretty awesome as well.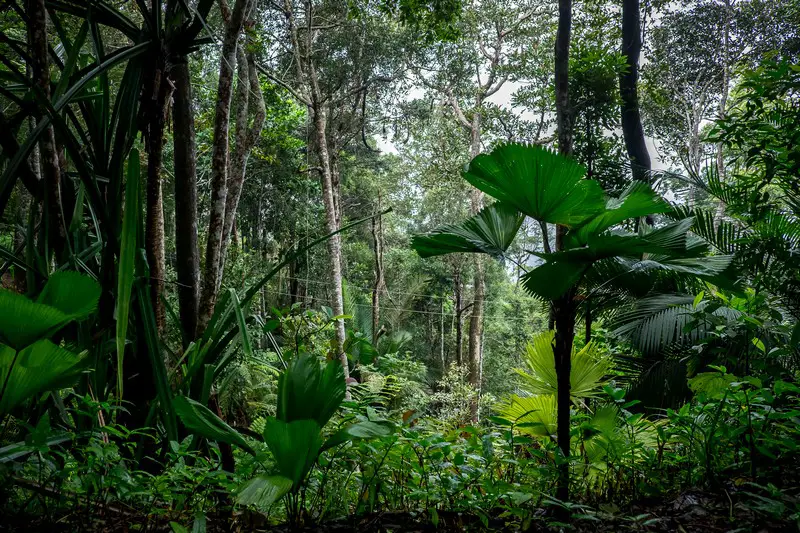 Balik Pulau. Last but not least, the "other side of the island" is a must-visit to complete your Penang experience. Check out Green Acres, a Durian and Organic Farm owned and operated by friends. You can even stay overnight if you like. Last but not least, a trip to Balik Pulau would not be complete without sampling a bowl of Laksa at Nan Guang Kopi Tiam. Make sure to ask them to mix the Assam (Tamarind-base) & Lemak (Tamarind & Coconut Cream-based) soups!
The Food He Loves
My Father always complains and remarks that I think everything is "Good!" when it comes to food – haha. But my real all-time favourites have to be
Curry Mee (Curry Soup Noodles) at Green House Kopi Tiam on Burma Road. The Steamed Chicken, Hokkien (Prawn) Noodles & Bak Out Teh (Pork Herbal Soup) is also good.
Stir Fried Pork Belly with Chilli Padi at Tek Sen Restaurant on Carnarvon Lane. Their Stingray Tamarind Curry, Stir Fried Morning Glory with Sambal & Deep Fried Belacan Chicken is also a must try.
E.T. Steamboat on Rangoon Road. It's classic steamboat and, literally, so much more. Try their Fried Rice with Chilli Padi and also their Penang Char Koay Teow. The Steamboat is, of course, a must.
The places he recommends you TRAVEL to:
When it comes to travel, I normally like to rotate between easy going, relatively easy to get to destinations like Langkawi, Bali, and Phuket for some R&R, and destinations where I can load up on a bit of art and culture, like New York and London.
My wife, Constance, is from Hong Kong, so we also like to go back there regularly to visit family, eat some great Cantonese food and just enjoy the Big City life for a few days before coming back to our Island in the Sun.
At the end of it all, however, I always look forward to coming home to Penang, and especially to being on the Hill again at The Habitat, immersed in our beautiful, ancient Penang Hill rainforest.