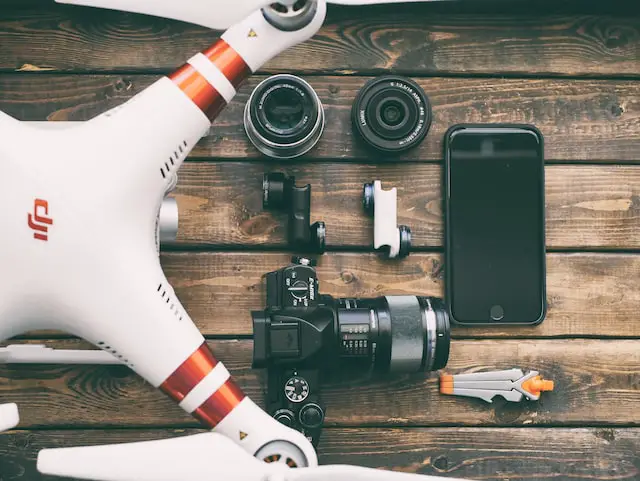 Malaysia is an extraordinary country rich in culture and amazing landscapes. The jungles and cities alike provide great opportunities to capture stunning drone footage and images.

Before jetting off to this beautiful country it's however important to consider how to fly a drone in Malaysia. Is it allowed? Is it safe to do so?
We asked Josh from A Backpacker's World to create a drone guide for operating in Malaysia. From an overview of the rules to suggestions to some of the best places wher to fly a drone in Malaysia, Josh has you covered.
---
Can you Fly a Drone in Malaysia?
In short, yes! You can definitely fly a drone in this magnificent multi-ethnic nation in Southeast Asia, but subject to some rules. The Civil Aviation Authority of Malaysia (CAAM) states on their website that it is legal to fly a drone in Malaysia but you must follow some guidelines. This is fantastic news for drone owners, rookies and professionals alike. Check out how amazing drone footage can look in Malaysia in this five hour long video we found on YouTube…
Super cool, isn't it? If you liked what you saw, then the next step is to get prepared to use your drone in Malaysia. Ready? Read on.
---
Getting your Drone into Malaysia
So how do you go about getting your drone into Malaysia? Well, it's pretty simple. There are no restrictions on bringing a drone to Malaysia.
However, you need to consider what impact a drone may have on your travelling style. First of all, check with your airline for how much they are liable for if it becomes lost or damaged. 
Often, airlines only cover up to around $1500 USD and that's a good reason why it's better to take your drone in your hand luggage to ensure you can better protect it and bring it safely to Malaysia.
Also, remeber that Lithium-ion batteries are often forbidden on aircraft and so it is important to check the policy of your airline and make sure those batteries are allowed.
---
Do you Need a License to Fly your Drone in Malaysia?
Reading up on permits and applications for licenses in every country you visit can be time-consuming, but it's important. You must read all of the government regulations to make sure you're sticking to the rules and you won't end up in trouble. Here is a quick overview of the application process in Malaysia.
The CAAM divides drones into 3 categories:
Small unmanned aircraft systems (SUAS) – these weigh less than 20kg excluding fuel but including any additional equipment installed on the drone
Small unmanned surveillance aircraft
UAS of more than 20kg
For recreational use, you do not require any permits. Drone users don't need authorisation for SUASs as long as they intend to fly their drones abiding by the rules in Malaysia – see below.
It's also not necessary to seek authorisation from the Director General however if you are intending to fly above 400 ft or within an aerodrome traffic area. You will require a standard application to fly for recreational use though.
For commercial use, it's a bit trickier. You always need authorisation from the Director General to fly in this circumstance. If you're going to Malaysia on a trip it's unlikely that you will fall into this category but it's important to be aware of it. 
You will need to apply for a permit if you meet any of these conditions:
– You are using your drone for aerial work purposes such as mapping, surveying, inspection, or crop spraying
– Your drone weighs over 20kg without fuel, in which case you must also register your drone, and you must have a Private Pilot License or a Commercial Pilot License.
– You want to fly your drone in any restricted areas.
---
Rules for Flying a Drone in Malaysia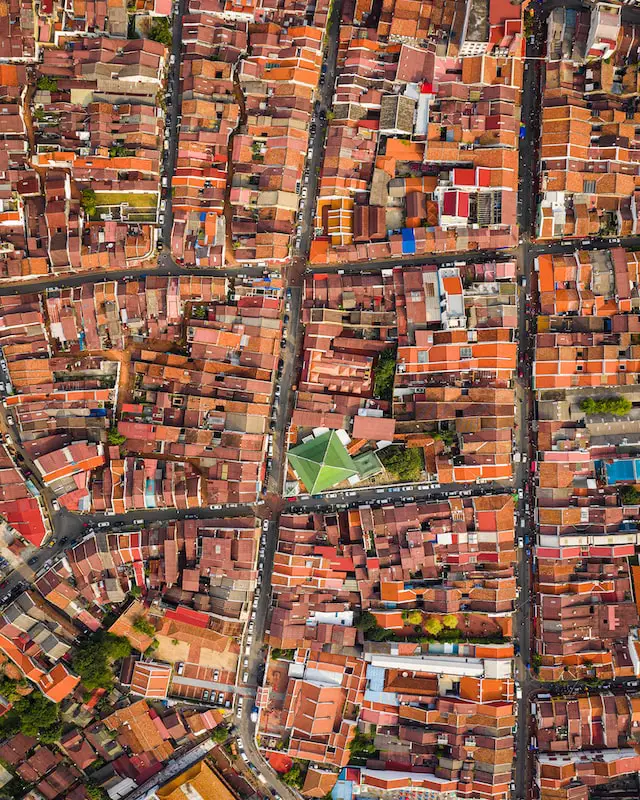 Rules for flying drones in Malaysia do not differ much from those in many other countries. I have summarised them below. Again, it's important to remember to check out government websites to ensure you fully understand them.
For a weight of 20kg or more, authorisation is required from the Director General.
The maximum height at which you can fly a drone above the earth's surface is 120m (400ft).
Flights of drones are restricted to designated areas – there are specific regions for recreational flights and commercial flights.
In Malaysia, drone flights are permitted only within visual range. However, under certain conditions, experienced pilots can conduct FPV flights. 
You must not fly within 50m of another person, building or structure.
The government advise visiting drone pilots to get insurance for their aircraft.
Drone flights over crowds of more than 1,000 people in open spaces are not permitted.
Drone flights within 150m of any outdoor gathering of over 1000 people are forbidden.
You must not fly within 4.5km (2.8 miles) of any airport or military base.
All operations must be conducted beyond 9.26km (5 Nautical Miles) from an aerodrome or airport and only in Class G airspace.
Flights are permitted only during daylight hours and good weather conditions.
And finally, flights must respect the privacy of the population.
In addition to these rules, several locations across Malaysia are designated no-fly zones. This is for security reasons and includes Putrajaya, Kuala Lumpur City Centre, Istana Negara and Parliament. 
---
Most Popular Spots to Fly a Drone in Malaysia

Flying a Drone in Penang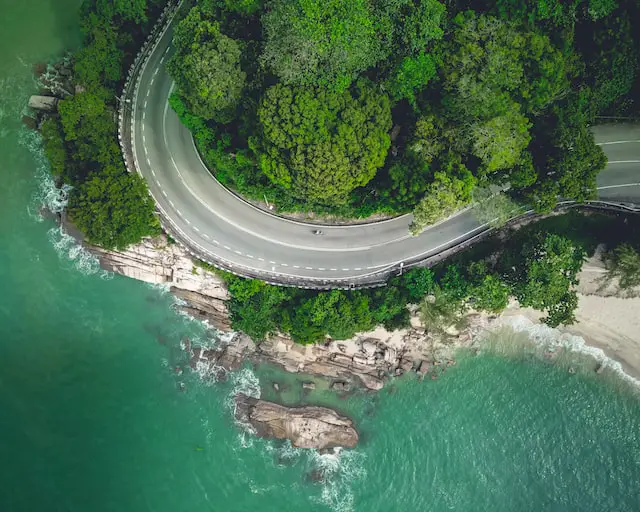 Flying a drone in Penang offers an amazing opportunity to capture beautiful birdseye views of the island and its swinging coastline. 
George Town, inscribed by UNESCO as a World Heritage Site in 2008, provides a great setting to capture the traditional architecture that is still prominent around Malaysia's cities. 
Penang Bridge and the Mengkuang Dam in Seberang Perai are two good examples of the new, modern structures that the country has to offer. 
Lastly, Cherok Tokun Forest near the town of Bukit Mertajam is another perfect location to fly your drone, but you will need to be experienced to weave around the huge trees.
---
Flying a Drone in Kuala Lumpur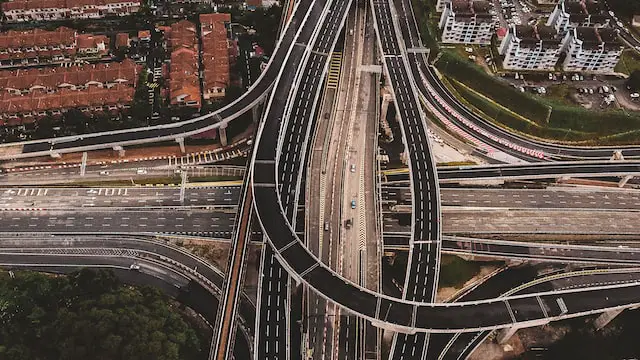 It sould be no surprise that in Malaysia's capital Kuala Lumpur, it is restricted to where you can fly a drone. The City Centre is a no-fly zone, as stated above. 
READ MORE – How to Travel from Penang to Kuala Lumpur
This unfortunately means that you cannot fly your drone across the iconic and central Petronas Towers or the new Merdeka 118, the second highest building in the world at 678.9 metres. 
I'd recommend taking a trip just outside the city in the norther district of Gombak to see the Batu Caves, Kuala Lumpur's most important Hindu temple. You can fly your drone around the gorgeous setting limestone rock, colourful Hindu gopuram, long, rainbow-coloured staircase and the golden statue of Lord Murugan which, at 42.7 metres of height, is the third tallest Hindu god statue in world. You must remember, however, the rules on being respectful and flying over large crowds. This area is often busy with devotees, so try to go at a quiet time and outsie weekends and Hindu celebrations. 
---
Flying a drone in Johor Bahru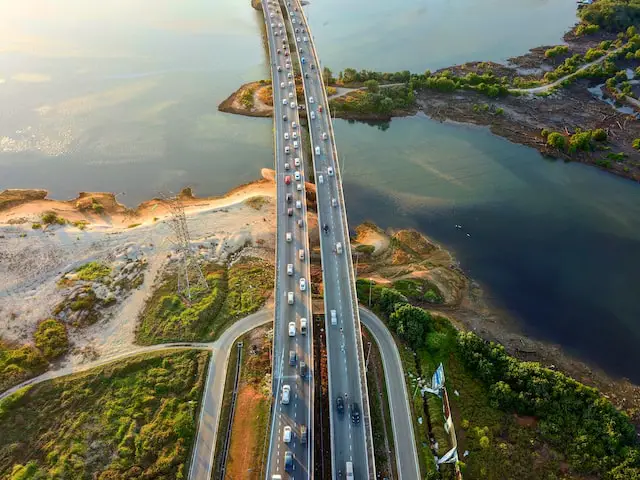 Just a short boat ride from Singapore, Johor has so much to offer visitors. It's the second biggest city in Malaysia and as such, offers plenty of opportunities to take images, but as it is a city, the majority of it is off-limits for drone users.  Also remember that Johor Bahru is the last Malaysian city before Singapore, and all the southern coast, including the Malaysia-Singapore causeway, are sensitive border areas and should never be filmed with a drone.
READ MORE – Things to Know Before Going to Singapore
If you hike the Takah Pandan trail, this may provide an opportunity to fly a drone near a beautiful Malaysian waterfall. 
Another opportunity could be around Mount Pulai (not to be confused with the northern peak of Gunung Pulai, in Baling, Kedah). The views up there is incredible, just imagine the footage a drone could capture!
Lastly, you may consider flying your drone over some durian farms. These are large in number in Johor Bahru, and if you get the farmers' consent, could make for some really cool and unique footage.
---
Can you Fly a Drone in Malaysia: Wrap Up and Final Considerations
So, to sum up, flying your drone in Malaysia is pretty easy. Malaysia does not have licenses but it does have specific permits and applications you need to apply for in certain circumstances.
Once you are aware of the rules you will be able to capture some amazing drone footage on your flights. Taking your drone to Malaysia is at your own discretion and you should read up on the information provided by your airline about safe travel with drones.

Outside of a few restricted areas, there are so many prime locations to fly your drone and experience incredible city and nature views from above. If you ever plan on visiting Malaysia, make sure you pack a drone to take advantage of all its beautiful sites.
---
And if you liked this, why don't you sign up for our mailing list? We will send you immediately a FREE photographic eBook with some incredible pictures of Penang, and we promise, we will disturb you only about once a month with some good local advice you won't find on the site