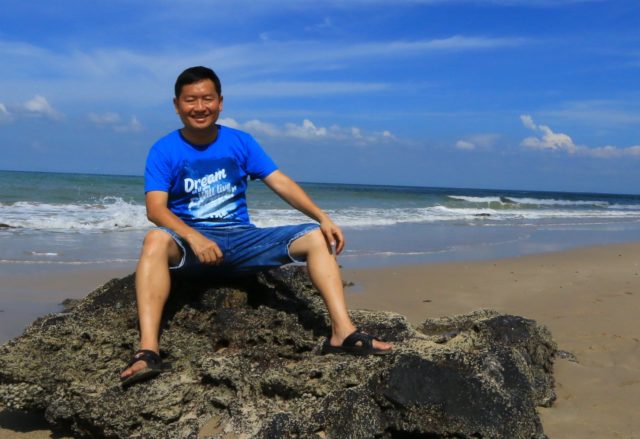 This is an interview with Timothy Tye, the man behind Penang Travel Tips, possibly the world's most popular Penang-focused travel site. Penang Travel Tips has over 20,000 pages and receives some 2-million monthly page views.
It all started in 2003, when Timothy established a travel club called AsiaExplorers, so that he could organise trips to various places with other travel enthusiasts. He also started the site as a consequence of his passion for traveling and photography. Today, Penang Travel Tips developed into Timothy's full-time career.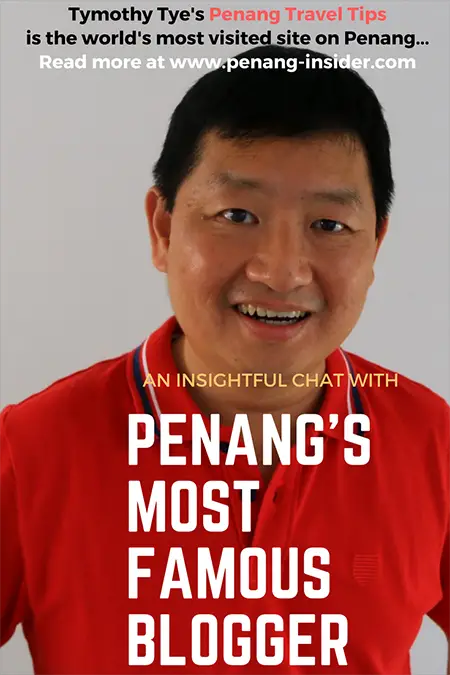 When and why Penang Travel Tips was born?
I started writing my website called AsiaExplorers in 2003. In November 2007, I went full time. In 2008, I created Penang Travel Tips by cutting out a chunk about Penang from AsiaExplorers. But when the former site started becoming successful, I decided to relocate all the content I wrote about other Malaysian cities besides Penang into it as well.
Yours is possibly the most complete Penang online travel resource available. How much work does it take? Is it a full-time business?
It is indeed a full-time business now. I work on it the whole time if I'm not traveling. And it never gets completed: I have more stuff to write than the time I have on hand to do it all. If after having given a look at the site you may think that writing it is a tedious affair, well, it really is. But I aim at creating something like a "personal Wikipedia". Every page carries cross-reference links to other related pages. So, when I create a new page, and I mention yet another sight, I have to recall if I already wrote about that sight, and if I did, then I place a link to other articles that describe it.
"Don't rush. Penang is not just what YOU see, but also, what you can hear and  smell. This is especially true of the inner parts of George Town"
What do you think of Penang Street Art? Is it OK that Penang became more famous thanks to what is mostly foreign talent?
To me, it's fine that foreign talent has helped make Penang a famous street art destination. Ideally, if local artists have the caliber, then they should be given a chance as well. As I understand, the largest mural to be painted on the side of Komtar tower will be carried out by local artists. Having said this, at the moment I feel that Penang is already inundated with street art. I am seeking quality over quantity here. Otherwise Penang risks becoming a theme park for street art, and in the end, art will overshadow the island's other assets.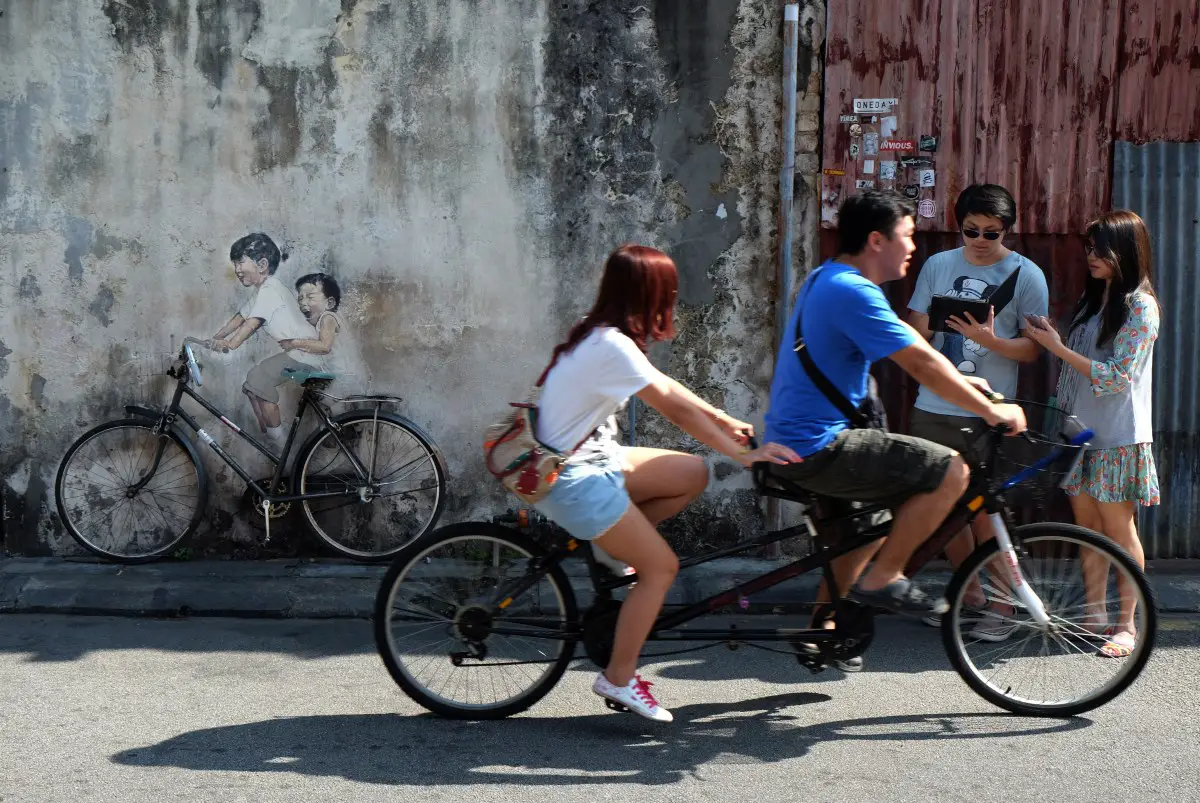 What are some of the best-hidden places in Penang you would recommend to Penang Insider's readers?
I suppose you have to read Penang Travel Tips for that. I have created a list of the 12 Top Tourist Attractions in Penang. This is for the sake of busy travelers who do not have time to do their research. But those who are keen to find the best-hidden places, they need to spend some time reading my website, because it is a treasure trove of information. For example, if they want to look for Hindu temples, they can go through the list of Hindu temples in Penang and select which ones they wish to visit. I think it is not for me to say which is the best hidden. The moment I point one out, it stops being hidden 🙂
What activity besides eating is best in Penang?
Exploring the streets and alleys of George Town. Penang is a colorful place that would thrill many photography enthusiasts. It is particularly charming at nightfall. Those who wish to get the best shots should bring along a steady tripod to capture scenes of its many alleyways, away from traffic. To photograph its many festivals, one can refer to the calendar of events as published by the state government on the My Penang site.
Timothy Tye's Advice to Tourist and Locals
What advice would you give to Penang first-time visitors?
Don't rush. Penang is not just what you see, but also, what you can hear and smell. This is especially true of the inner parts of George Town.
And what advice would you give, instead, to Penang locals in order to improve the island?
I would encourage the people of Penang to have better road manners, and in particular, for motorists to be respectful to the rights of pedestrians. Often pedestrians in Penang put their lives at risk when crossing the road, even at designated crossings. I believe it boils down to poor civic consciousness and enforcement. I have no problem with change and development arriving in Penang, and am not nervous to embrace it if the end product is for a better life for all. To this aspect, I would encourage the locals to have a broad world view, to understand their position in the world, and not to be so nervous over the change that we would sacrifice our competitiveness.