Hungry for breakfast in Penang? So don't make other first-timer mistakes, and go where you can have some of Penang famous breakfast. In this article, we want to steer away from other delicious day starters like Penang Curry Mee, avoid all the Western food that Penang has to offer, forget that just driving an hour south there's more great food in Taiping, and instead only sing the praises of one of the best Malaysian roti, the quintessential roti bakar, possibly the best breakfast you can have in George Town.
Roti Bakar 101
Where can you have a good breakfast in George Town? Literally meaning burnt bread, roti bakar may be the best leftover of the British Empire: the English brought a taste for bread, coffee, and sweet tooth breakfasts. And roti bakar perfectly follows in that legacy: it's a mean, thick slice of white bread that gets toasted to perfection — traditionally over burning hot charcoals. Two slices of bread are placed on top of each other, "cemented" together with a layer of creamy coconut jam (kaya) and margarine or butter.
It's certainly one of Penang famous breakfast choices, and one that binds the nation: Chinese, Indians and Malays all make, and love, this simple yet delicious crunchy bread.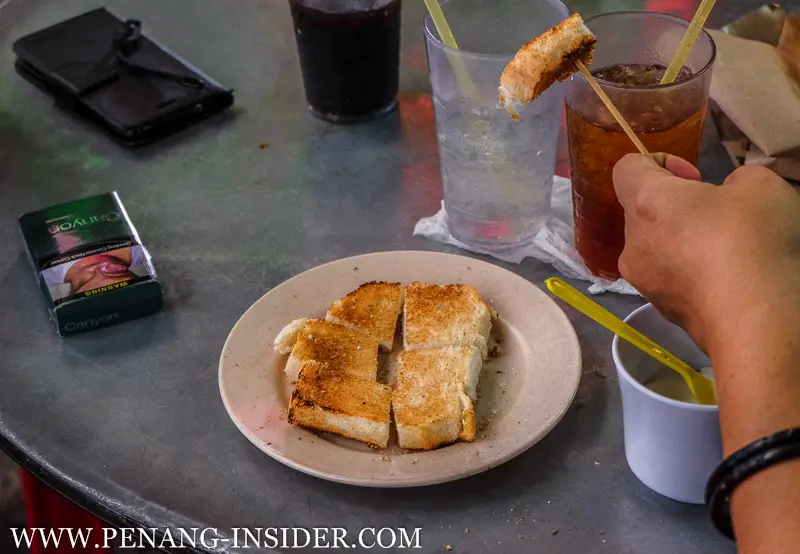 Which, of course, goes down best when washed down with a cup of dark and sweet kopi o or kopi panas — read more about Malaysian drinks and how to order them — possibly consumed by the roadside at one of George Town's main streets, while cars, pedestrians, and carts zoom past.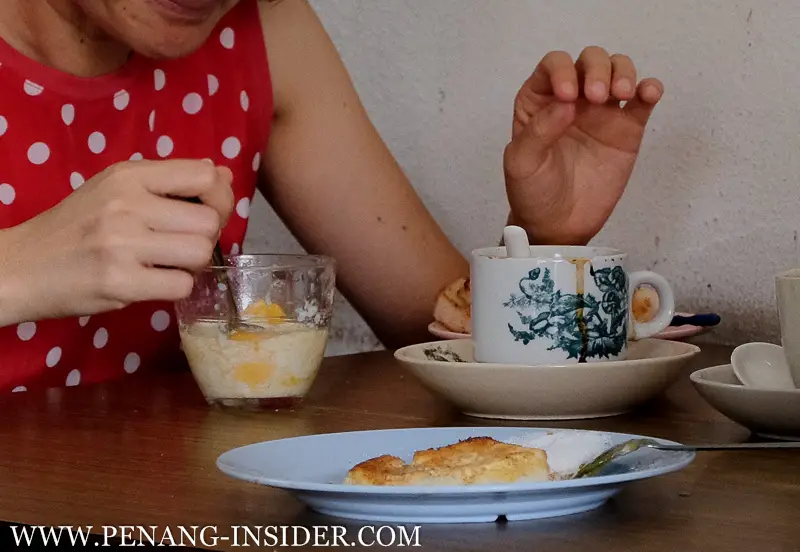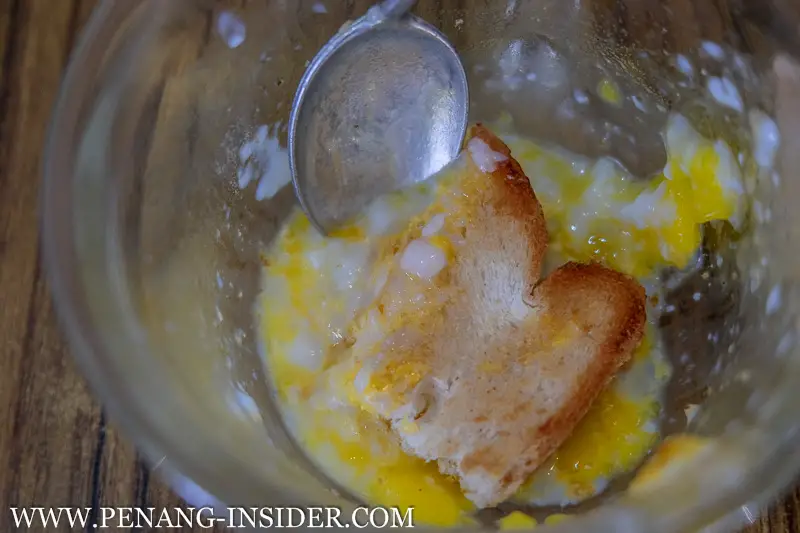 And when roti bakar is involved, to us, the following 6 places make some of the best island-wide. Mostly scattered around George Town's central area, they can be reached on foot from most of the main tourist accommodation, and are best visited in the early morning, when you'll have to rub elbows with many other hungry locals. By the way, do you have a place to stay in Penang yet?
Be warned though that all these roti bakar spots, even if they are traditional and no-frills, always pack a lot of customers, especially on weekends, when Malaysian tourists flock to the island. So come prepared with a lot of patience for very long waits, and make sure you are not on an empty stomach — or the roti bakar's smell alone will make you suffer.