What are the reasons to make Penang home? And why many end up staying long-term? There are several answers, which usually involve one of the many things to do in Penang, the food, the quiet, or the island being an ideal place for retirement. To know more, read our guides on getting a Malaysian My Second Home Visa, and how to get a Malaysian driving license.
I asked members of the Partners in Penang Facebook group — a very useful resource you may consider joining to get tips and start discussions with other Penang residents — to tell me the reason why they moved to the island.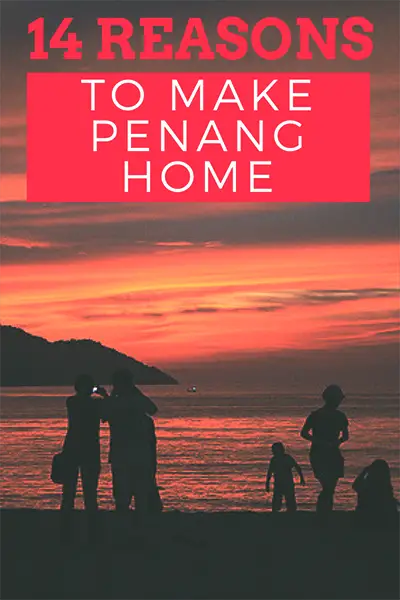 ---
What is the reason why these 14 people made Penang their home?
Rebecca Wilkinson of Tropical Spice Garden, China Tiger and Tiger Blue said: "My husband got a new job in Penang and we decided to move with the family, rather than live separately between Penang & Pangkor islands. This was 18 years ago".
Housewife Slayer said that she moved here for "the food, the fact it's so multicultural, has a small-town feel but with great health-care options, shopping, and an International airport".
Laurie Ricketts said that she and her husband "both worked out here in Southeast Asia and loved the people, the food and the weather. I'm from Montréal and my husband doesn't like snow."
Sharon Giraud said that she "read about Penang in a book titled Planet Boomer: Retire Now for Less in Southeast Asia and decided to come sight unseen".
Dominique Paul explained that he and his family "were happily living in Hong Kong when we came to Penang for a short visit. We experienced people interaction, the 'human contact' (smiles, small talk), and discovered the food. We imagined how our life would be here. Luckily, I was able to relocate here from Hong Kong with my job. Best decision ever."
Joanne Hipkiss said that the reason why she moved to Penang is her hubby. "He needed a heart operation, so we researched medical tourism and Malaysia came up trumps… at last we decided to stay".
TC Yokohama "visited in 1985 and fell in love with the assam laksa. Visited again in 2011 to see if the laksa was as good as I recalled. On that trip, I also discovered Penang's durian and the fact that, from time to time, there can be two durian seasons in a year. I'm never leaving now."
Drusilla Gillen said that "as numerous times before – Pay, Pack and Follow. That's a routine for military families living overseas – we moved from Texas to Rome to Naples to Penang".
Debra Terborg said that she"lived in Hong Kong. I was tired of the smog and pollution, expensive living, and rude people. Penang is very friendly, it has good food, English is widely spoken, and is multicultural. Now I have Malaysia My Second Home and bought a house. It's home!"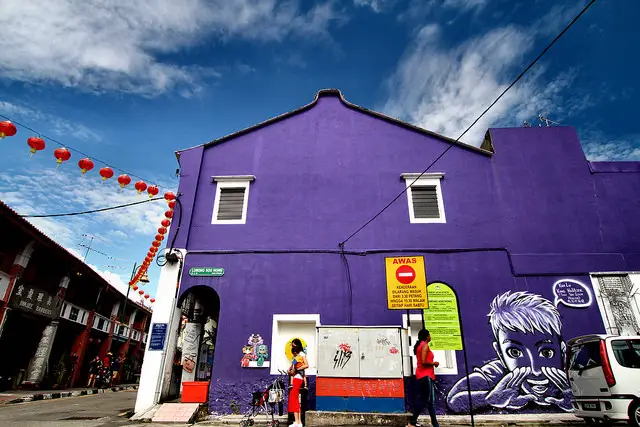 Marz Nery said that"10 years ago, I left family, friends and work in the Philippines to come over here and marry my local husband. Admittedly, it took me a while to fall in love with Penang. But now, I cannot imagine living anywhere else".
Tana Litowski said that "we could choose anywhere in Asia to live. We choose Penang because of the casual, easy-going reputation, plus access to excellent schooling and educational opportunities. We live in Perlis, in the countryside, and commute weekly. Best of both worlds!".
Virginie Bernabe-Ruelle said that "my husband's work is in Alor Setar. We have a home there for weekdays, and a home in Penang for weekends. In Penang, we have more options for going out, enjoying the cultural life, and Penang food. Sometimes I stay longer in Penang to give mosaic workshops or meeting friends. It's a great balance to be able to live between the two cities! I love this commuting Life".
Diana Osborne said that she and her family "retired to Penang from England on Malaysia My Second Home program. Coming up 11 years now".
Richard Pendregaust said that "my wife is Malaysian, from Kuala Lumpur. I am from the UK. We were living in Singapore which is where I was working. After a 4 day mini-break in Penang, we decided that we wanted to live here permanently in retirement. We now own a condo here and retirement is not far away".
And you? Do you live in Penang? What is your reason? Let us know in the comments below and let this article grow. And if you are just passing through, check our detailed itineraries to spending 48 Hours in Penang the Smart way or 3 days in Penang.
---
And if you liked this, why don't you sign up for our mailing list? We will send you immediately a FREE photographic eBook with some incredible pictures of Penang, and we promise, we will disturb you only about once a month with some good local advice you won't find on the site