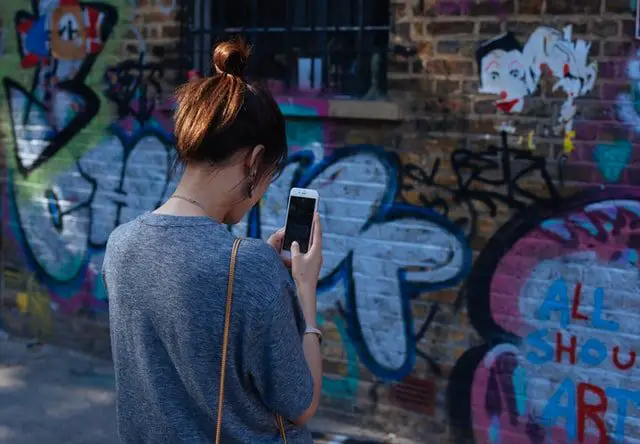 So you are landing in Malaysia, or are just arrived at Penang Airport and you want to tell your family and friends you arrived safe, or contact your Airbnb Penang host before you start trying all the best things to do in Penang?
Bummer. Unless you have paid for (expensive) international roaming, you will need a Malaysia tourist SIM card.
No worries. We have been there and done that, and we can tell you that — the good news — it's pretty easy and cheap to get a Malaysia tourist SIM card.
This guide will walk you through all the details you need to get connected with the best prepaid tourist SIM card in Malaysia in no time.
---
How does a Prepaid Malaysia SIM card works?
It's quite simple — most international cellphones work with a Malaysia tourist SIM card.
Telecom providers in Penang and Malaysia are based on the GSM system. 3G (UMTS) frequencies and 4G (LTE) frequencies work flawlessly on any compatible mobile phone — you may have some problems if you are coming from the USA. Please check with your mobile phone provider before traveling to Malaysia.
The main Telecom operators in Malaysia are Maxis, Digi, U Mobile, Celcom and Tune Talk and all have pretty good coverage and affordable offers for Malaysia tourist SIM cards.
---
Malaysia tourist SIM card Coverage in Penang and Malaysia
In most of Malaysia's cities and main urban centers, all Malaysian Telecom operators have good 4G coverage — most times even better than hotel WiFi services.
Wherever 4G is not strong, 3G and 2G signal is widely available in Peninsular Malaysia. But if you are planning on traveling Borneo remember that outside of Kuching, Sibu, Bintulu, Kota Kinabalu, Sandakan and the other cities, mobile coverage is not very good. Among all operators, Celcom has the best Borneo coverage outside of cities and in rural areas in East Malaysia.
---
Topping up Data on your Malaysia tourist SIM card
Prepaid SIM cards in Malaysia, like their name implies, work based on a pre-existing credit you purchase with your Malaysia tourist SIM card.
What happens when your credit expires or you have no more data? Simple. Most 24/hours convenience stores like 7-Eleven and Speedmart 99 sell pre-paid top-ups for all Malaysia tourist SIM cards.
Just pay whatever amount you want to recharge, and the store clerk will print a receipt containing a number. You have to access your mobile operator menu on your mobile (generally by pressing the "#" key followed by some numbers) and a recorded voice will assist you to prompt that top-up code.
You will receive an SMS confirming the successful top-up, and you are done!
---
What is the Best prepaid plan in Malaysia for tourists?
The best prepaid plan in Malaysia for tourists vastly depends on your needs and where you are traveling.
We have tried many Telecom companies over our 10 years+ of life in Malaysia, and these days, we always recommend these Malaysia tourist SIM cards to all our friends and family who come visit:
U Mobile Tourist Sim Card
U Mobile Tourist SIM Card is great, as it comes with UNLIMITED Internet data (including free WhatsApp, YouTube, Facebook, Instagram, Grab and other important Apps) for only RM 30 for 30 Days. That's RM1 (0.20$ cents) a day for all the apps and the browsing you want! This Malaysia tourist SIM card also has a 3GB hotspot you can use to connect and browse with your laptop or other devices.
If you stay in Malaysia for 7 days or less, U Mobile offers an RM12 for 7 days package with a 1GB hotspot and also unlimited calling time to all networks. Both are pretty sweet deals.
Digi 4G Plus Tourist SIM Card
Digi is another operator with good coverage and cheap prices. They offer a Digi 4G Plus Traveller SIM card package that costs RM40 for 15 Days and offers 10GB of data and 1GB a day for social networks like Whatsapp, Facebook and WeChat, and 30 minutes of calls.
They also have a cheaper RM20 per 7 Day plan with 2GB of data and 1GB a day for social networks like Whatsapp, Facebook and WeChat, and 10 minutes of calls.
Check it out and, for a discount, consider buying one in advance here.
Tune Talk Traveller Data Plans
Another option is the Tune Talk card by AirAsia. It comes in two different data sizes, the 15GB lite and 20GB power plan. 4G high-speed Internet is 5GB for the lite and 10GB for the power plan.
The lite plan costs RM25 and the power plan RM50.
Check it out and considering buying one in advance with a discount here.
Celcom Malaysia Tourist SIM card
Even Celcom offers a tourist SIM card package for RM30 for 10 Days. It includes 10GB of high-speed 4G Internet, unlimited WhatsApp and WeChat, and 1GB free data roaming in Thailand and Singapore
Check it out and consider buying one in advance with a discount here.
What is the best prepaid plan in Penang?
We believe that, based on our experience, cost and coverage, the best pre-paid SIM card for tourists in Penang are Digi and U Mobile.
They work fine and you won't need much more data than what they offer.
---
Where Can I get a Malaysia tourist SIM card?
You have three main options:
Getting a Malaysia tourist SIM card Before you Leave Home
If you, like us, want to minimize waiting times and headaches when you travel, why don't you get your Malaysia tourist SIM card before you travel to Malaysia? It's very easy and you can do so via Klook, a site for travel bookings in Asia.
This is the best and cheapest options, as Klook always offers discounts
These SIM cards work best for those tourists who want data and can make local and international calls via WhatsApp and Skype. If you are looking for regular calling minutes, you may be better off by visiting a Telecom operator center when in Malaysia.
But we still recommend you pre-order your Malaysia tourist SIM card from home and pick it up at one of these airports:
Kuala Lumpur KLIA2 airport
Penang airport
Johor Bharu airport
Langkawi airport
Kota Kinabalu airport
Click on the links above to be redirected to a purchase page where you'll be able to see pictures and read more about all the available options. Those cards are Tune Talk mostly, but you can also get
Digi Malaysia tourist SIM card in Kuala Lumpur and Johor Bharu airport
Celcom Malaysia tourist SIM card in Kuala Lumpur KLIA2 airport
---
Getting a Malaysia tourist SIM card in a shop
If you can't or don't want to preorder your Malaysia tourist SIM card, you can buy one on arrival at any Malaysian airport or once you get to a city.
Remember that, this way, you may have to wait longer for queues or not be able to be immediately connected as you disembark. But no issues: if you go to a shop, you'll be able to talk to a representative who may help you get started with your Malaysia tourist SIM card.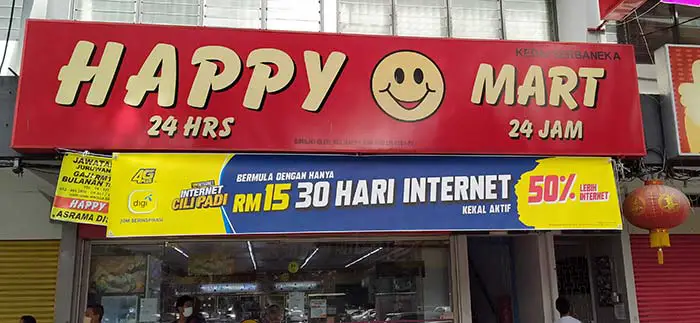 It will be however more expensive, as shops don't have the discounts that pre-booking on Klook has. The best again is getting your tourist SIM card in advance at Kuala Lumpur airport or Kota Kinabalu airport.
---
Take a WiFi Hotspot with You
The last option you have is to rent a WiFi hotspot device to connect and roam with no hassle.
This works definitely better for families and groups, as these portable hotspots usually allow up to 5 devices to be connected simultaneously, and have unlimited data.
Prices start at RM13/day and you can rent and pick up these devices either in Kuala Lumpur (KLIA or KLIA2) or in other nearby Southeast Asian hubs.
Skyroam (which is, of course, a bit more expensive at RM40++/day) is a more powerful wifi hotspot that can connect up to 10 devices, has an unlimited amount of data, and, the perk, it has 16 hours of battery life and also works as a power bank. At last, it's a global router, so if you let's say, hop over the border from Penang to Thailand, you will still have Internet.
You may want to consider renting a Skyroam hotspot if you travel in a bigger group, for a longer time, or need a reliable internet connection for longer hours
This is a complete list with direct purchase links for your convenience:
Malaysia
Kuala Lumpur KLIA airport
Kuala Lumpur KLIA2 airport
Thailand
Bangkok Don Mueang Airport
Bangkok Suvarnabhumi Airport
Hong Kong
Hong Kong Airport
Get Skyroam in Hong Kong
Singapore
Delivered to your doorstep in Singapore
Skyroam from Singapore
Vietnam
Hanoi Airport
Ho Chi Minh City Airport
We hope that this guide will help you get the best-prepaid plan in Malaysia and a traveller SIM card that suits your needs.
For more information on travelling to Penang, check out our insider guides and itineraries:
• Best places to visit in Malaysia in 3 days
• What to do in Penang in 3 days
• Best things to do in Penang with kids
• First-timers Guide to Penang
• Guide to Penang's best nightlife
And if you land in Kuala Lumpur and want to come to Penang, you can read how in this post on the 5 best ways to travel from KL to Penang. Have a safe trip to Malaysia!
---
Blogging transparency: this post contains affiliate links. These are products and services that we personally use and recommend. If you click on one and buy any service, we will get a small commission at no extra cost to you. Consider it a small way to say thanks, and keep Penang Insider going.
---
And if you liked this, why don't you sign up for our mailing list? We will send you immediately a FREE photographic eBook with some incredible pictures of Penang, and we promise, we will disturb you only about once a month with some good local advice you won't find on the site