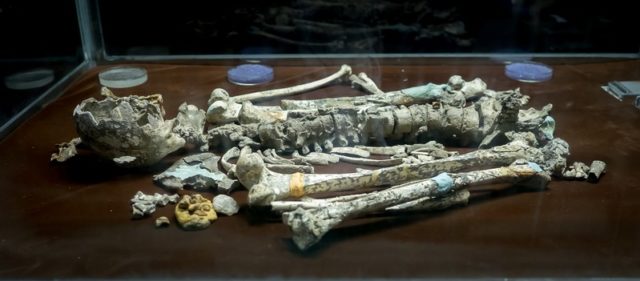 You don't always need to leave Penang by plane to find great getaways.
Did you know that in less than two-hour drive from Penang, in nearby Perak state, there's one of Asia's most secret Unesco World Heritage Sites? The Lenggong Valley is as unknown as it is pristine and beautiful. The town of Lenggong, 77km north of Ipoh, is a quiet backwater shrouded by jungle. Besides the great seafood, the main reason to come here is to get close and personal with the mysterious Perak Man, Southeast Asia's oldest most complete human skeleton.
Besides several clusters of archaeological finds and digs, Lenggong is also a great place to spend a quiet weekend close to nature and friendly locals, kicking back in a traditional Chinese kopitiam, and enjoying some seriously appetizing seafood. While you can read more about my visits to Lenggong on BBC Travel, this post aims to be a quicker, definitive guide to one of Perak's most forgotten yet rewarding destinations.
What to See in Lenggong
The area around Lenggong hosts Malaysia's lesser-known fourth Unesco World Heritage site. If you have an interest in archeology, this is a must-visit: inscribed in 2012, Lenggong's open-air and cave sites span all periods of human history, from the Palaeolithic to the Neolithic and Bronze Age, up to 1700 years ago.
Hand axes found in nearby Bukit Bunuh, the site of a meteorite impact from 1.83 million years ago, are among the oldest found outside of the African continent, and suggest that the Lenggong Valley was an extremely early site of hominids' presence in Southeast Asia.
Driving eight kilometers south along Highway 76, the18-meter high Lata Kekabu waterfall is another worthwhile stop. No ticket is required to enjoy the local insect philharmonic reverberate into this amphitheater of rock, water and jungle vines. Sunset is best seen at Tasik Raban, a shimmering lake nestled a few kilometers further south along the highway.
Lenggong Cave Sites and Archaeological Museum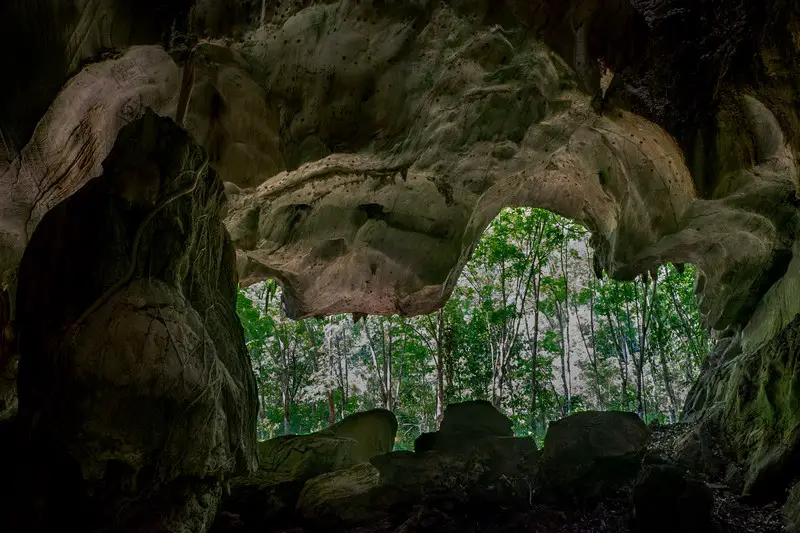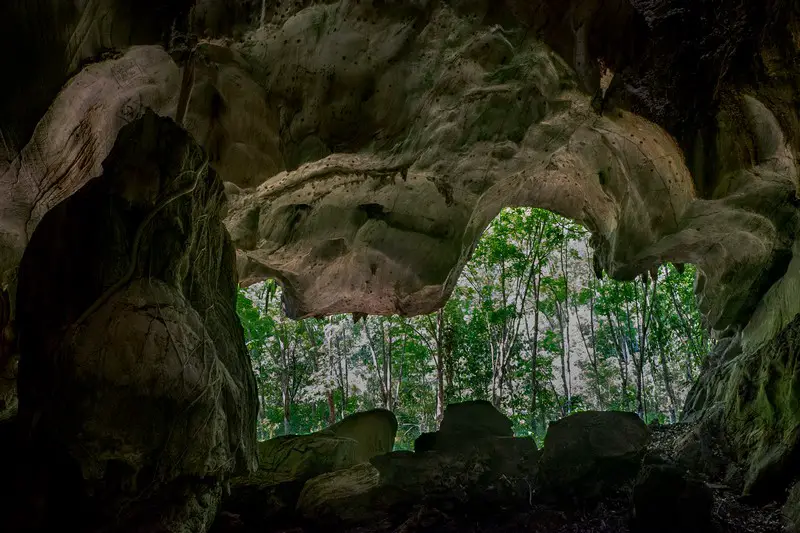 Unfortunately, the cave sites can only be accessed by contacting the Lenggong Archaeological Museum (daily 9am–6pm; T05 767 9700) in Kota Tampan, 9 km from Lenggong town. You must request a guided visit, that's free of charge, at least two weeks in advance. The museum itself is worth visiting for its collection of early stone tools. It's also here that you will find the remains of the mysterious Perak Man, Southeast Asia's oldest most complete human skeleton.
To precise, the skull found at the Niah Caves of Sarawak is older, and so are the remains of the Java Man.
But the Perak Man is by far the best preserved, most entire human skeleton found in the region.
Perak Man was unearthed from an elaborated burial site inside of Gua Gunung Runtuh in 2005. His position — with his legs curled against his chest in a fetal pose, and surrounded by hundreds of stone tools and shells — convinced archaeologists from Universiti Sains Malaysia that the Perak Man was revered as an ancient shaman.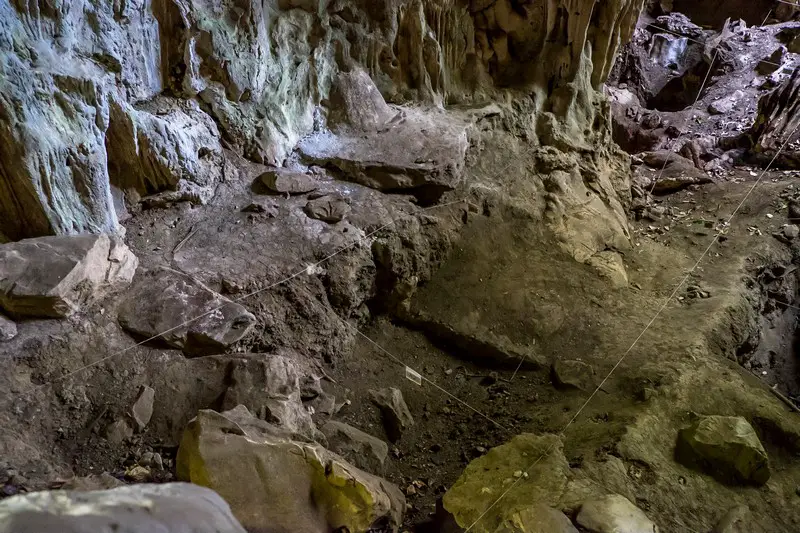 Besides the caves, the rest of Lenggong Valley's archaeological sites – such as the 1.83 million B.P. meteorite-landing site at Bukit Bunuh, or Bukit Jawa's workshop site, where you can see tools dating back to 200,000–100,000 B.P. – are open to the public. They can be easily visited from Lenggong town if you have your own set of wheels.
"the main reason to come here is to get close and personal with the mysterious Perak Man, Southeast Asia's oldest most complete human skeleton."
What to Eat in Lenggong
Sitting among chatty locals at hole-in-the-wall Loh Dee's (Lenggong Main Road, meal for two RM15), is a great local experience. Their bowls of traditionally hand pulled and charcoal-cooked wan tan noodles are a local specialty, and can't be found easily elsewhere.
Lenggong's staple dish—steamed river fish belly— is very good at Restaurant Chat Sook (201 Back Lane West off Main Street; 60–125981733; meal for two from RM30) where is dished up in soy sauce, spicy sambal and bean sprouts.
How to get to Lenggong
Fastest way: Drive along the North-South Highway from Penang to Kuala Kangsar, exit and follow the directions to Gerik along Interstate 76. You will reach Lenggong from the southern end, passing lake Tasik Raban, a worthwhile stop en route.
Most scenic way: Drive from Penang to Lenggong along quieter backroads, passing through Kulim, and then across a slice of Kedah into Perak proper via Selama. This stretch is great to ride by motorbike.
By Public Transport: Catch a bus to Kuala Kangsar (every 20 min; 1hr 15min) from George Town or Ipoh's Medan Kidd station and connect to the frequent local buses to Lenggong.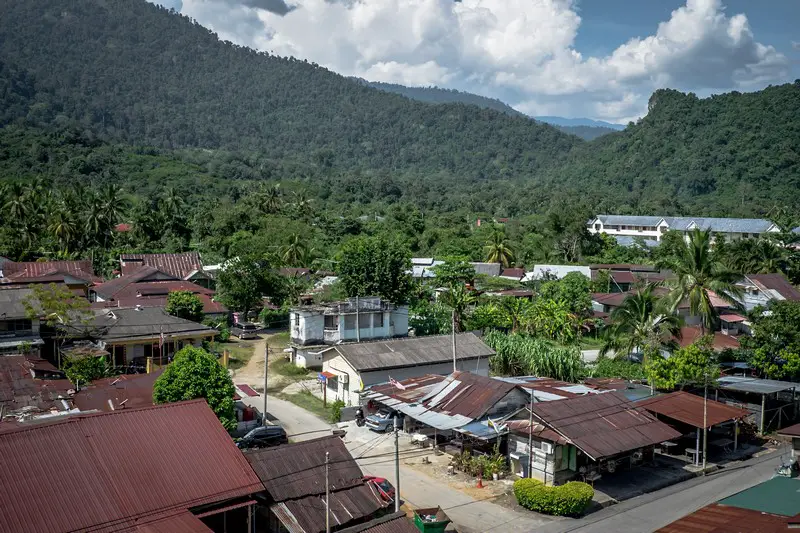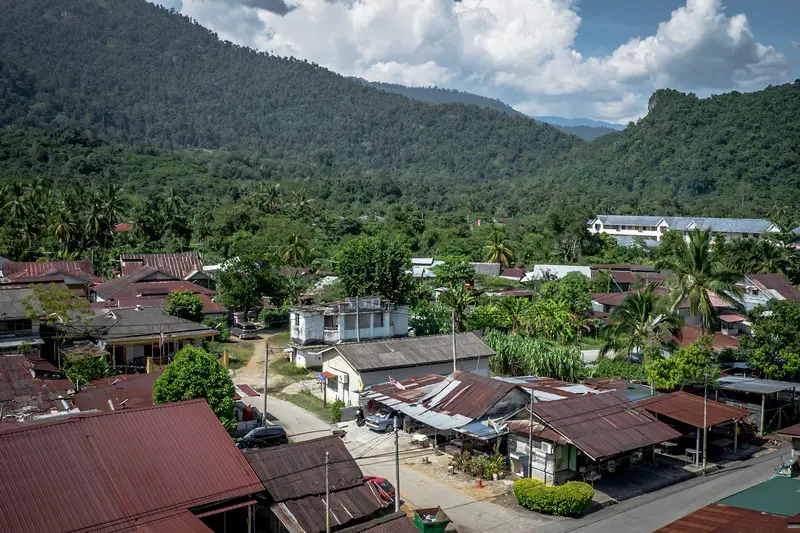 Where to Stay in Lenggong
Soon Lee Hotel (31 Jln Besar, T 014 327 6204; doubles RM50) has simple rooms in the heart of town, and amiable owners Mr. Ng and Pinky Mok can help with picking up transport in Lenggong.
Permaculture Farmstay (room for two including meals and workshops RM290) is another attractive place to stay on top the hills surrounding Lenggong. Czech owner Ladia picks up guest from the town's centre and takes them to the eco-resort by 4-wheel-drive. Stays here include food and other activities such as jungle walking to a nearby waterfall with natural swimming pool*. You may also help Ladia and his wife take care of their eco-farm if you have experience.
Alternatively, there is a wider selection of hotels and resorts in the nearby towns of Taiping and Kuala Kangsar, both in about an hour drive from Lenggong.
---