Penang Train travel? We love it: besides Grab, with the introduction of the ETS train system in Malaysia (known to many as the fast electric train from Penang to KL), taking the train from Penang to KL has become one of the most comfortable ways to travel overland in Peninsular Malaysia. It's quick (between 4 and 4 and a half hours), clean and efficient.
With the opening of Penang Sentral in January 2019 — a hub of Northern Malaysia's land transportation next to the Penang Ferry terminal — plenty has changed.
After having told you what to do in Penang in 48 hours, how to visit some of Penang's best festivals, what is the best Penang food, and even showing you good alternatives to Penang shopping malls, this handy guide will tell you all you need to make sense of Penang's train station, and know everything about catching the train from Penang to Kuala Lumpur and beyond.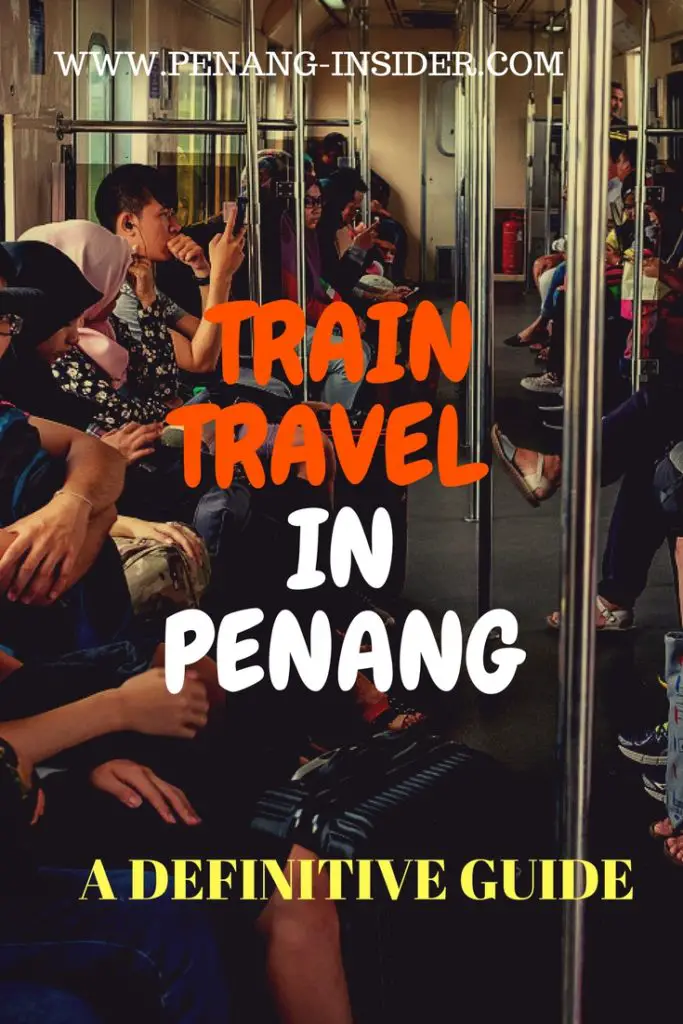 Penang Train Station Explained
Penang's main rail link is across the Straits Sea, at Butterworth KTM Station. It's situated on the mainland, right beside Penang Sentral — where you can also catch a bus from Penang to Kuala Lumpur and other destinations — and accessible by a free 3-minutes shuttle bus ride from the George Town's ferry terminal.
Most train schedules have been re-adjusted after the major 2016 railway system overhaul that introduced the fast tracks that now serve the ETS Butterworth to KL, and the ETS Butterworth to Padang Besar.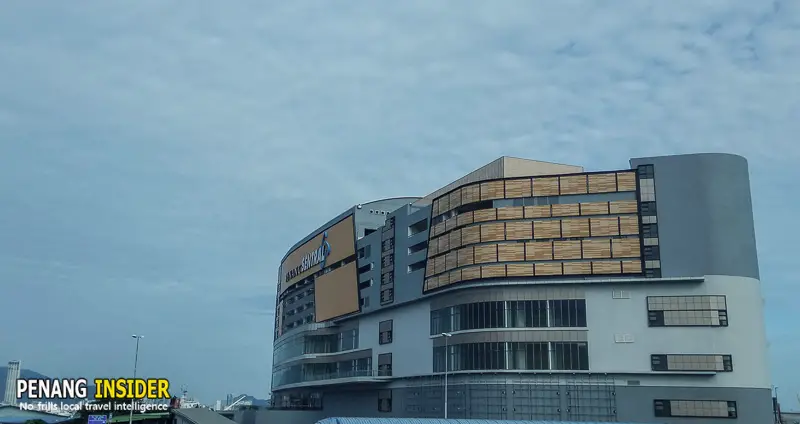 Together with other important first-time visitor tips, please remember that, since the arrival of the ETS lines, Butterworth is no longer the "train hub" it used to be, and that most of the connections with ETS services to and from Kuala Lumpur and Padang Besar (the other end of the line, right next to the Thai border) now stop in nearby Bukit Mertajam, 20km away.
This handy guide to Bukit Mertajam will help you make the best of your time in this town — and if you are a sporty person, check out our guide to Penang Mainland best hiking which include Cherok Tok Kun Recreational Forest, Bukit Juru, Bukit Pachor State Park and the scenic Frog Hill.
Alas, this post focuses on what trains you can get from Penang train station at Butterworth — located right across the Straits Sea from George Town, easily reachable by a free ferry ride (available daily, 2/3 times per hour from 6 am to 1 am) and a 10min walk.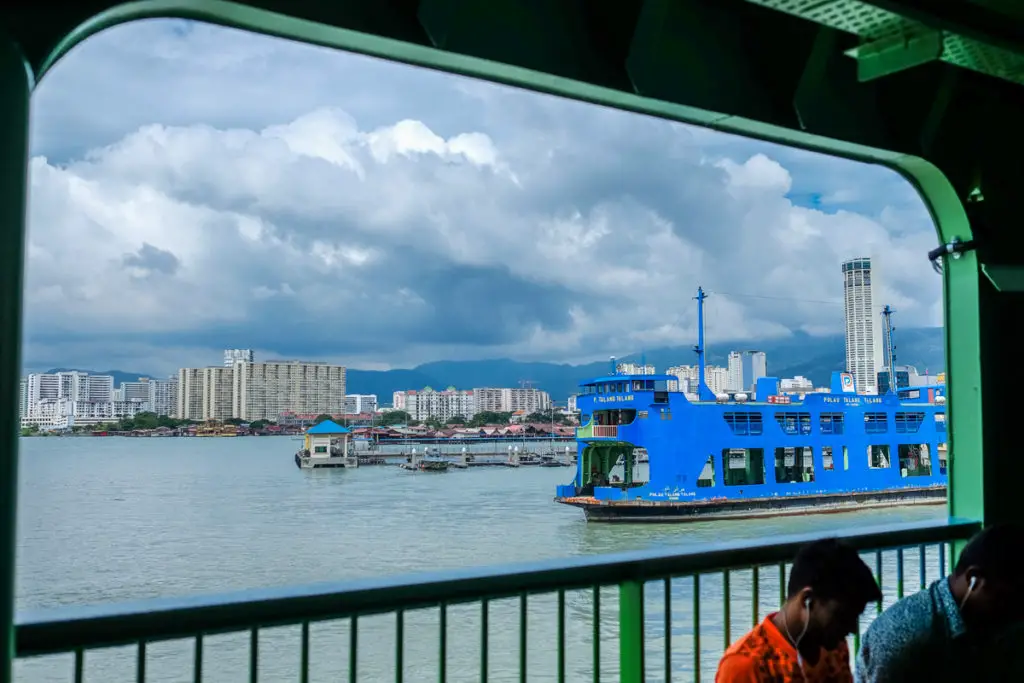 You have 3 main options:
Train from Penang to Kuala Lumpur
Southbound Train from Butterworth to KL
Reaching the capital is easy, comfortable, and considerably quicker since Malaysia introduced the new ETS (Electric Train System) in 2016.
The ETS Butterworth to KL has Platinum and Gold services, reaching KL Sentral station in respectively 4hr and 4hr30min.
Tickets cost respectively RM79 and RM59 —  the only difference being Gold services make more stops in more stations along the way.
All of the ETS trains from Butterworth to KL also stop in Ipoh, the beautiful capital of Perak state, which we recommend you visit.
The current schedules of the ETS Butterworth to KL are as follows:
4.58am (Gold)
6.13am (Platinum)
7.25am (Gold)
4.23pm (Platinum)
7.45pm (Gold)
ETS Train from KL to Penang
To do the journey in reverse and catch a train from KL to Penang, this is the current schedule of the ETS from KL Sentral to Butterworth:
11.25am (Platinum)
14.40am (Platinum)
17.34am (Gold)
20.40pm (Platinum)
21.50pm (Gold)
ETS Butterworth to KL: How to Buy Tickets
Buying tickets for the ETS trains Butterworth to KL is pretty easy as they can be purchased both in person at the station and online at the KTM website. Problem is, given the popularity of the service, tickets are hard to come by if not booked in advance. In particular, buying train tickets from Penang to KL is harder on Fridays, and from KL to Penang is harder on Sundays, as people use weekends to return to their own towns and visit family. If you plan on travelling on a weekend, you really should try to book your tickets at least three weeks in advance.
Remember that senior citizens have a 50% discount – even foreigners, so make sure to point this out if you are over 60.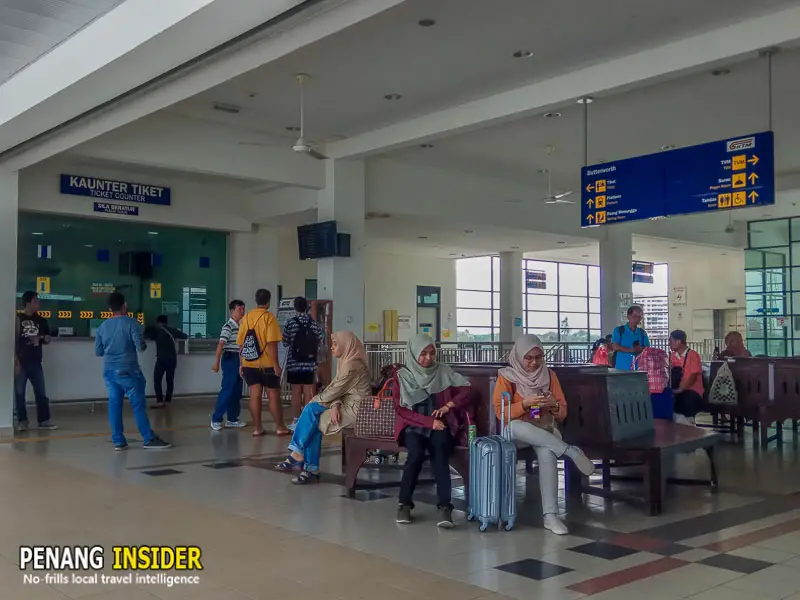 Train from Penang to Taiping
Southbound KTM Komuter Trains from Penang to Taiping and Kuala Kangsar
Besides the fast ETS trains, the main improvement is the KTM Komuter trains (which are similar to the carriages you would find in any city's metro and MRT systems, that is, with seats aligned along the sides, below the windows, and standing space in the central aisle) created to help locals get easily (and cheaply) to work in the neighbouring towns all the way to Perak state.
We believe they are great for travelers, as they cost a fraction of the ETS trains, and are not that slower, too.
The first service runs from Butterworth to Taiping, the beautiful garden town of Perak has a wide selection of Taiping Hotels to stay at, and enjoy the town's mind-blowing choice of superb food, Bukit Larut Hill Resort, the mangroves of Kuala Sepetang, and continues to Padang Rengas. The name of this backwater town may not say much at first, but it actually sits less than 10km west of the royal city Kuala Kangsar, a place we really like, with its golden-domed Ubudiah Mosque, and not less importantly, several traces of the past life of British author Anthony Burgess. And if you continue to Ipoh, don't miss its beautiful cave temples, or consider a diversion to beautiful Pangkor Island.
KTM trains from Butterworth to Taiping/Padang Rengas run only twice a day at 7 am and 7 pm. But you can take any of the hourly KTM Komuter services to Padang Besar, alight at Bukit Mertajam, from where the KTM trains to Taiping/Padang Rengas run roughly every 2 hours from 5.42 am to 9.42 pm.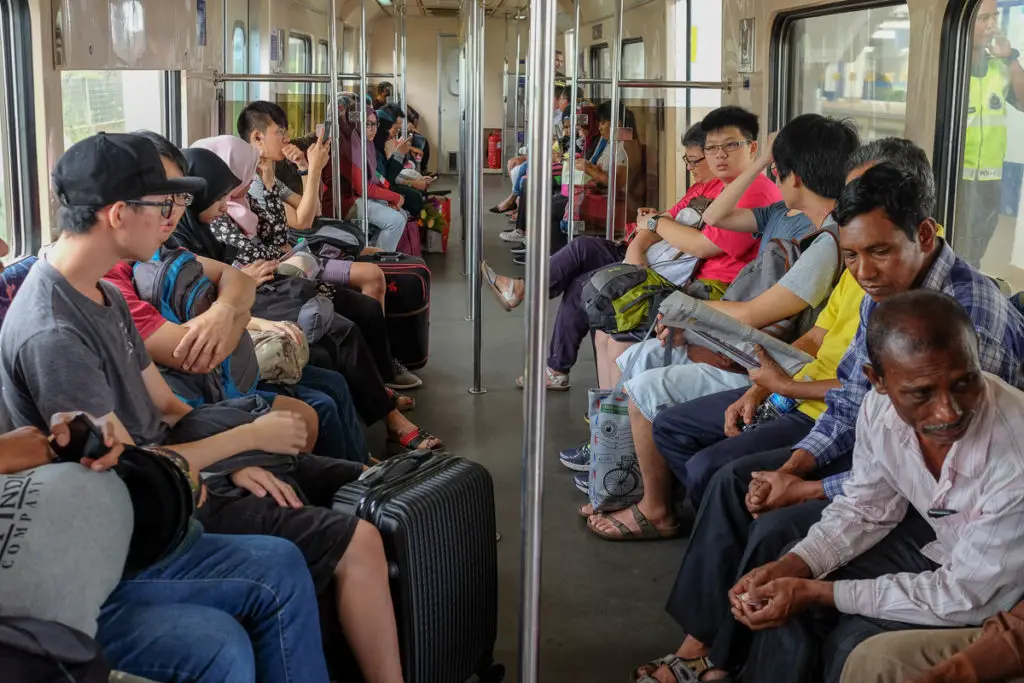 Malaysia to Thailand by Train
Northbound KTM Komuter Train from Penang to Padang Besar and Thailand
There used to be a time when a direct express international train left Butterworth at 2.45pm, arriving at Bangkok Hualampong station the next day at 11 am.
But those glorious times, when one could travel directly from Kuala Lumpur to Bangkok  by train are long gone. No fear though, because getting to Thailand's capital today is really not that hard — and getting to the border from Penang train station is actually easier than ever before. Read what you can do in Bangkok in 3 days.
There's a direct KTM Komuter service connecting Butterworth to Padang Besar, Malaysia side, leaving hourly from 5.25am to 9.25pm (except for 11 am, 1 pm and 8 pm).  It reaches the Thai border at Padang Besar in 1hr40min and only costs RM11.40 (USD 2.7).  This train is by far the cheapest, easiest, fastest and more scenic way to reach the Malaysia Thailand border and see Kedah's and Perlis' countryside.
If you are still Bangkok-bound, your best bet is taking the KTM service to Padang Besar leaving Butterworth at 2.25pm. You will alight at Padang Besar station (Malaysia side) at 4.16 pm. Go upstairs to buy a through ticket on the international train to Bangkok, leaving Padang Besar at 5.30 pm.
Alternatively, you can choose between more categories of classes and trains by getting to Hat Yay station first (catch a minivan from the border for 50 Thai Bath, or wait for one of the two daily train shuttle connections between Padang Besar and Hat Yay, leaving at 9.55am and 3.40pm). Follow this guide to what to do in Hat Yay if you have some time to spend in this nice and less explored Thai city.
---
And if you liked this, why don't you sign up for our mailing list? We will send you immediately a FREE photographic eBook with some incredible pictures of Penang, and we promise, we will disturb you only about once a month with some good local advice you won't find on the site