There are many things to do and eat on Pangkor island, one of the best attractions in Perak (also check out our guides to the fishing villages of Kuala Sepetang and Kuala Kurau, the white-water rafting in Gopeng, Taiping Lake Gardens, Maxwell Hill and Taiping Best Hotels, and of course, the mysterious Ipoh caves).
But if you want to enjoy them thoroughly, then you must stay on Pangkor Island. A day trip is not enough to do all that there's to do on this enticing Malaysian island.
This article collects our 20 recommendations to choose a perfect hotel in Pangkor that will suit your budget. From 5-star hotels to budget guesthouses and homestays, here's a lowdown of the 20 best places to stay in Pangkor Island.
Going to Ipoh next? Check out our preferred Ipoh AirBnB and homestays.
Blogging transparency: this post contains affiliate links. These are products and services that we personally use and recommend. If you click on one and buy any service, I will get a small commission at no extra cost to you. Consider it a small way to say thanks, and keep Penang Insider going.
---
Best High End Hotels in Pulau Pangkor
Pangkor Laut Resort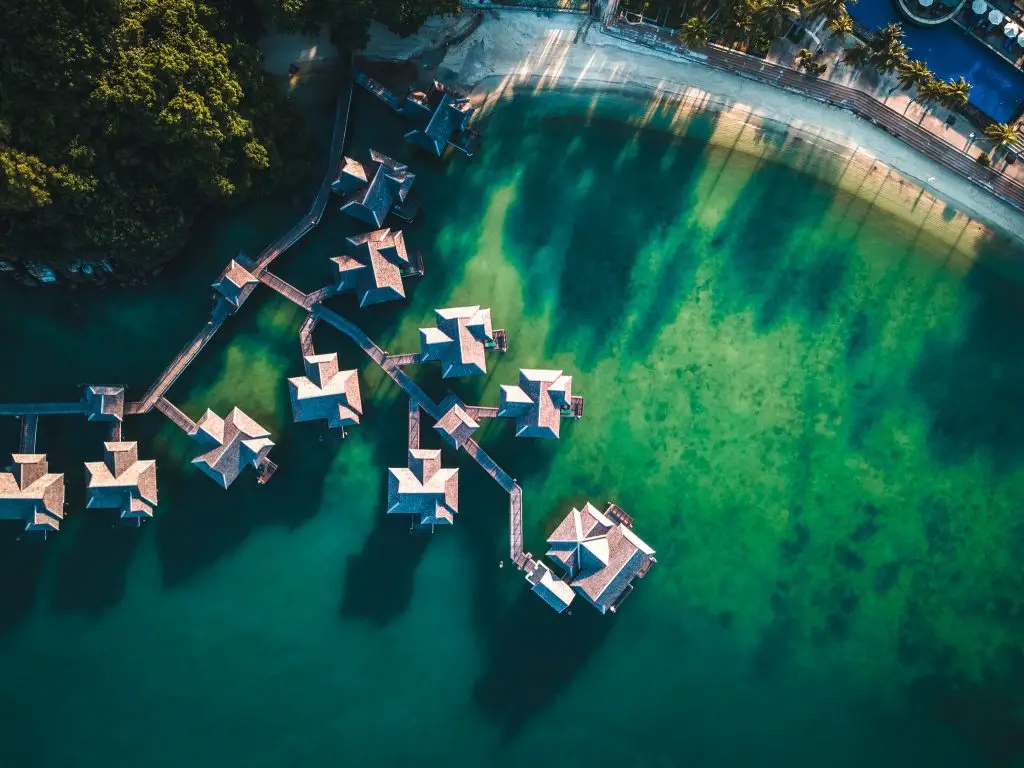 Set in the midst of Pasir Bogak's bay on the tiny islet of Pangkor Laut, the secluded Pangkor Laut Resort is Pangkor's most high-end resort set on its own private island — Pangkor Laut, which floats off Pasir Bogak Beach. It has its own private beachfront (well, a whole island…) and its series of thatched villas certainly is Pangkor's most luxe accommodation. If you are ready to splash your cash, go for it.
Check prices on Booking.com | Agoda.
---
Anjungan Beach Resort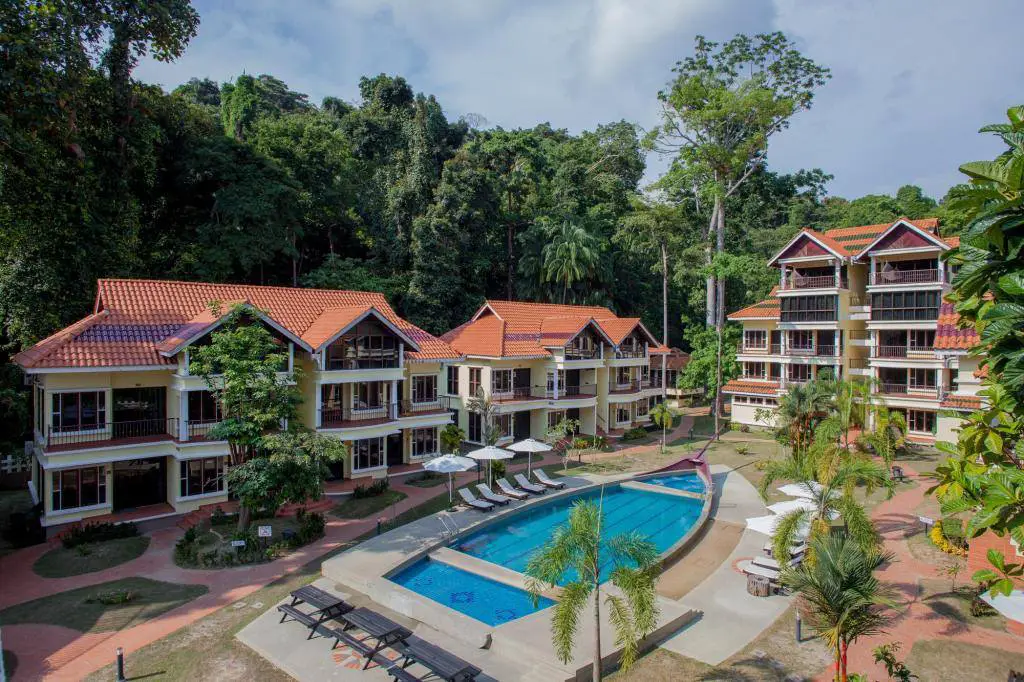 Strategically set between Nipah and Coral Bay, two of Pangkor's best beaches, Anjungan Beach Resort offers a series of rooms and villas tucked around quaint, grassy grounds. There's a perfect swimming pool and the place is just a few minutes' walk away from Coral Bay. Giam Island, a popular snorkeling spot, floats a few hundred meters from the seafront, too.
Check prices on Booking.com | Agoda.
---
Coral Bay Resort Pangkor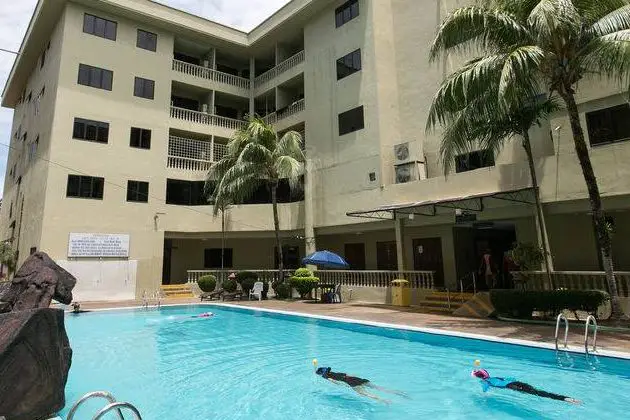 This towering block of 142 rooms facing a large freeform swimming pool is more secluded as it's tucked 3.5km away from Coral Bay. There are also 70 serviced apartments, making it a great choice for a family or company retreat.
Check prices on Booking.com | Agoda.
---
Pangkor Holiday Resort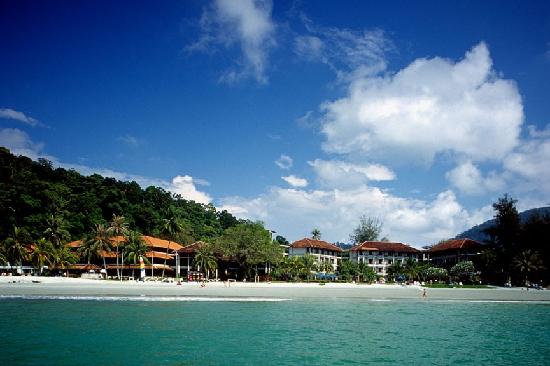 These chalets immersed in nature boast modern facilities such as LED TVs, fast wi-fi, electric kettles, and so on, and chic design. There's the obvious freeform pool for a jump when it gets too hot, too.
Check prices on Booking.com | Agoda.
---
Pangkor Sandy Beach Resort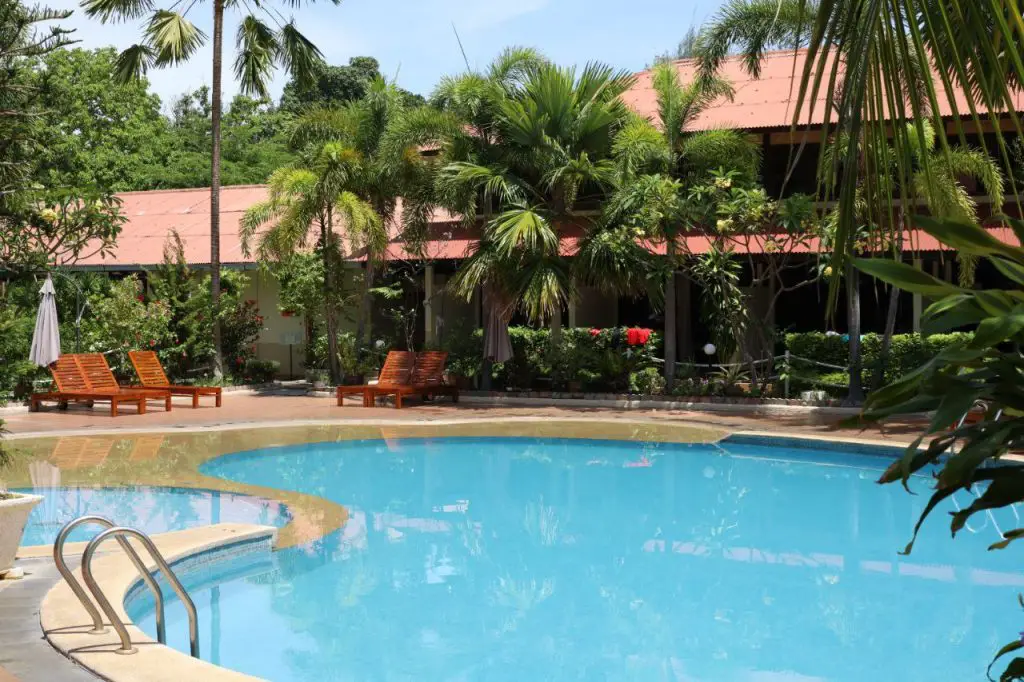 Set along Pasir Bogak beach, Pangkor Sandy Beach Resort offers a series of green-immersed bungalows with wooden railings and a cozy freeform pool to find some quiet. Some of the rooms face directly onto the pool to lure you straight into the water.
Check prices on Booking.com|Agoda.
---
Tiger Rock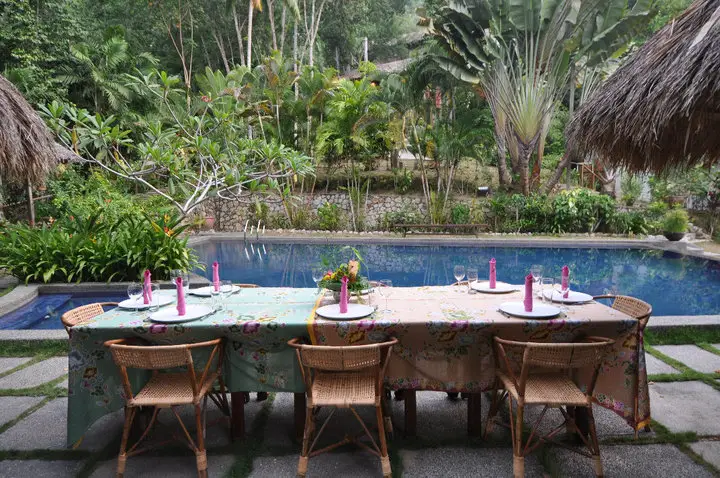 Tiger Rock is possibly Pangkor's most charming and trusted boutique accommodation. The former secluded home of Penang-based visual artist Rebecca Duckett-Wilkinson and her family, Tiger Rock packs a cluster of charming eco-chalets on a former rubber estate enveloped by lush rainforest. Check their official website for bookings.
---
Perfect Mid-Range Hotels in Pangkor
Nipah Guesthouse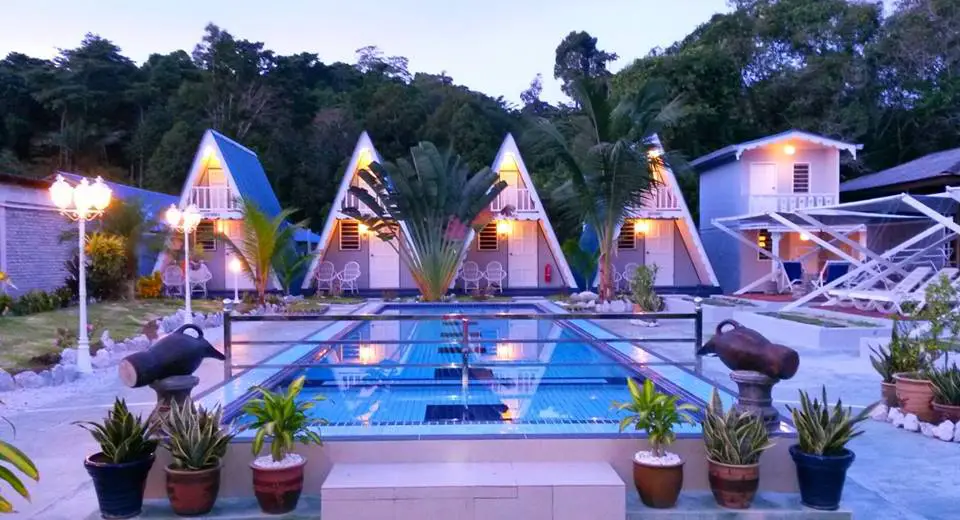 Nipah Guesthouse is a perfect choice for those who don't want to dent the wallet and yet enjoy a superior quality stay. Clean and super friendly, with charming A-frame mini-villas set around a long and attractive swimming pool, it also has a sumptuous breakfast spread and is perfect to relax in style.
Check prices on Booking.com | Agoda.
---
Joe Fisherman Inn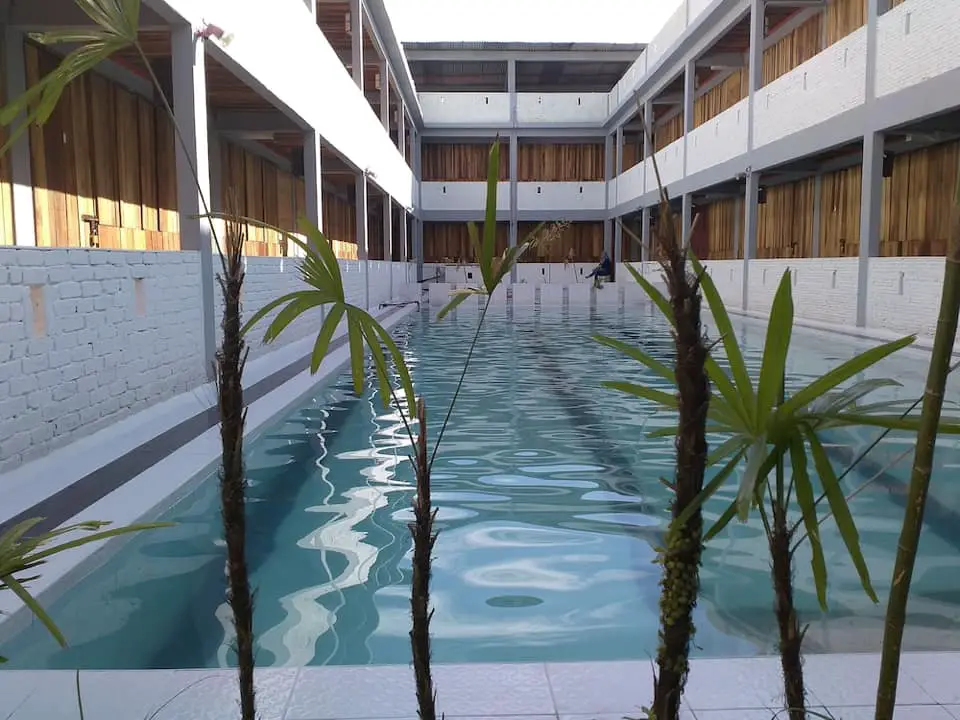 This flashpacker option offers two storeys of comfortable, industrial-chic rooms tucked around an inner courtyard equipped with a long, inviting swimming pool.
Check prices on Booking.com | Agoda.
---
Utan Teluk Nipah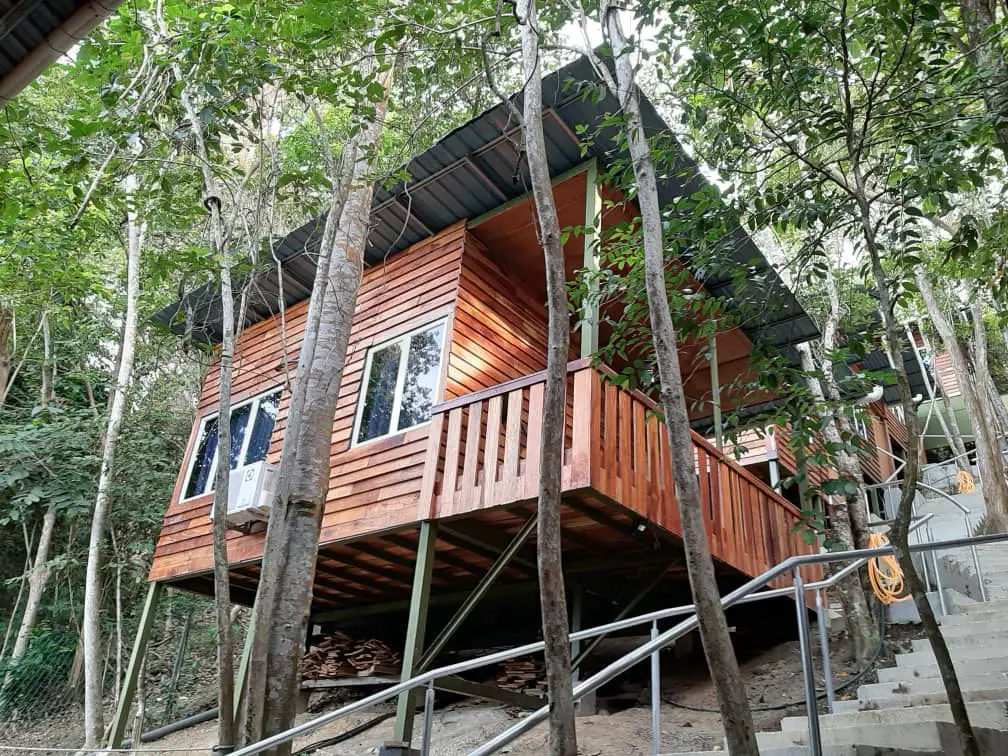 Set inland but only three minutes walk from the beach, Utan Teluk Nipah is beautiful at night, when swinging lamps make its wooden cabins really come alive against the backdrop of the forest. In the midst, an inviting swimming pool will steal you from the other excellent wooden-paneled rooms, most equipped with four-poster beds. Recommended for scenic stays.
Check prices on Booking.com | Agoda.
---
Nipah Bay Villa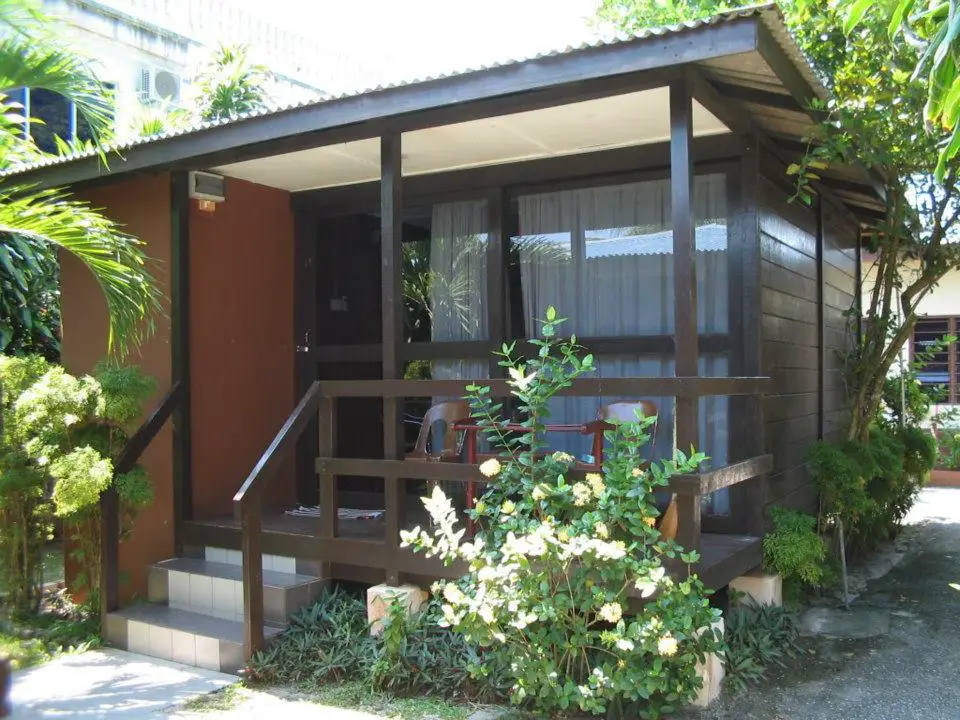 This budget guesthouse in Teluk Nipah has warm wooden chalets facing a garden and hornbills flying in the thicket overhead. The rooftop is a nice spot to socialize and observe the birds in action, and there's a library with book exchange for those who need words to read on their hammocks.
Check prices on Booking.com | Agoda.
---
Casuarina Pangkor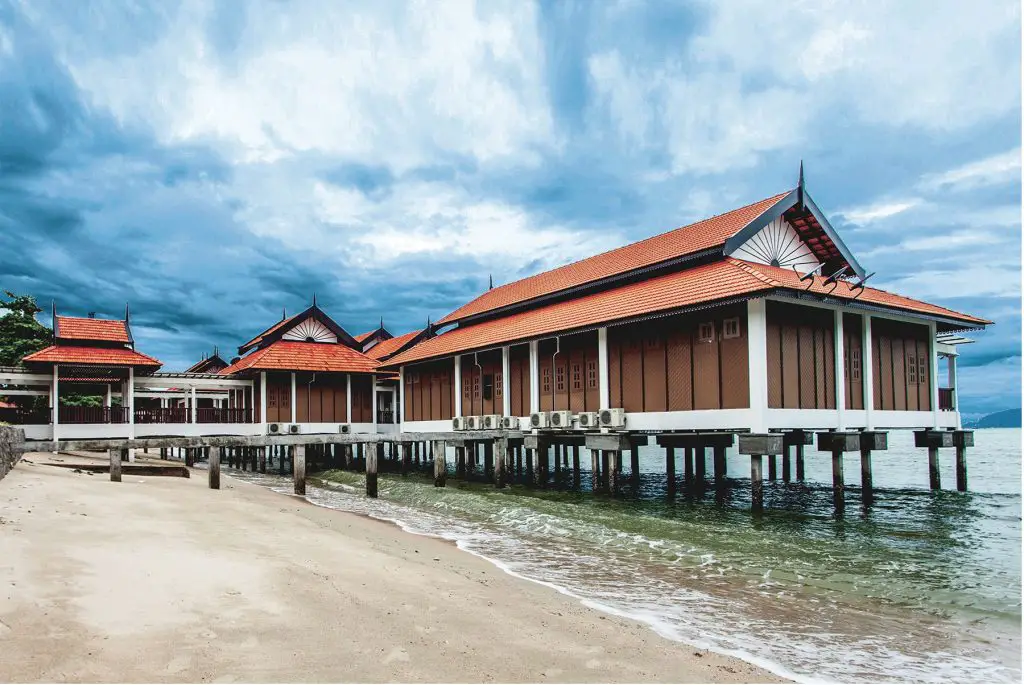 This sumptuous, Malay-styled resort makes scenic use of traditional pavilions on stilts soaring directly from the shore. Located on a secluded beach on the northern tip of Pangkor island, it's particularly recommended to couples and honeymooners.
Check prices on Booking.com | Agoda.
---
Best Budget Hotels in Pangkor Island
Hotel Nelayan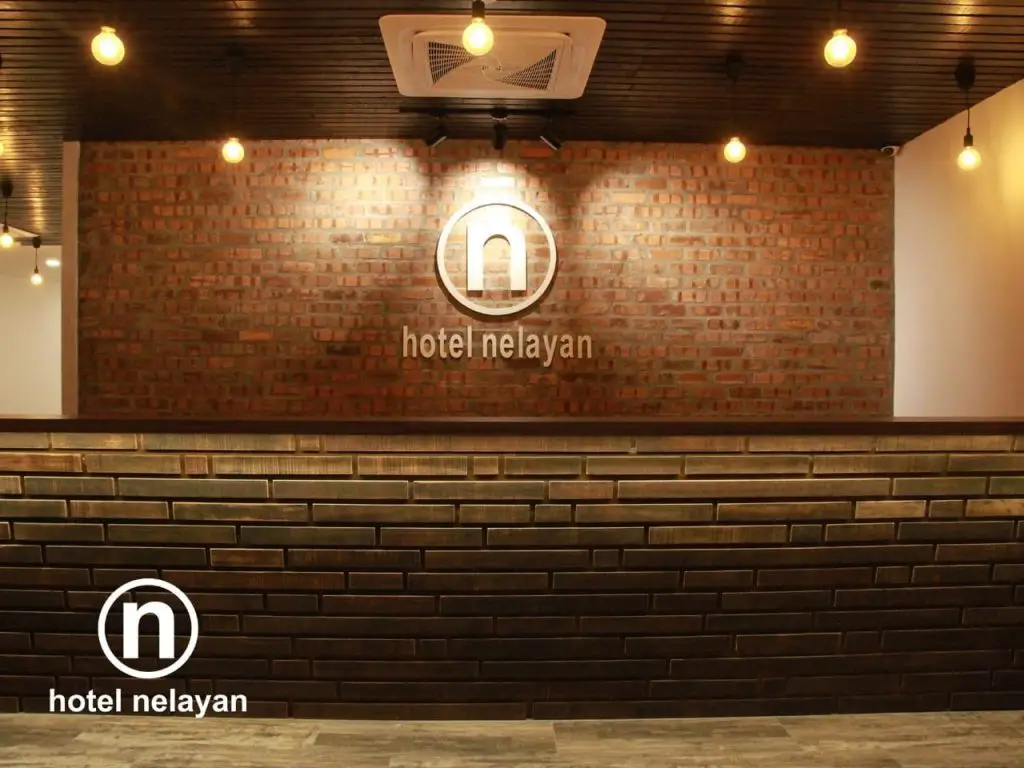 Change the beat of your Pangkor holiday and instead of heading next to the beach, stay in town at Hotel Nelayan. Packed with industrial-chic design, raw walls, dark wood furnishings, and a delightful terrace where you can sip a coffee over breakfast, Nelayan is a good choice to stay between the waves and the thick of Pangkor's cultural delights.
Check prices on Booking.com | Agoda.
---
Pangkor Fish House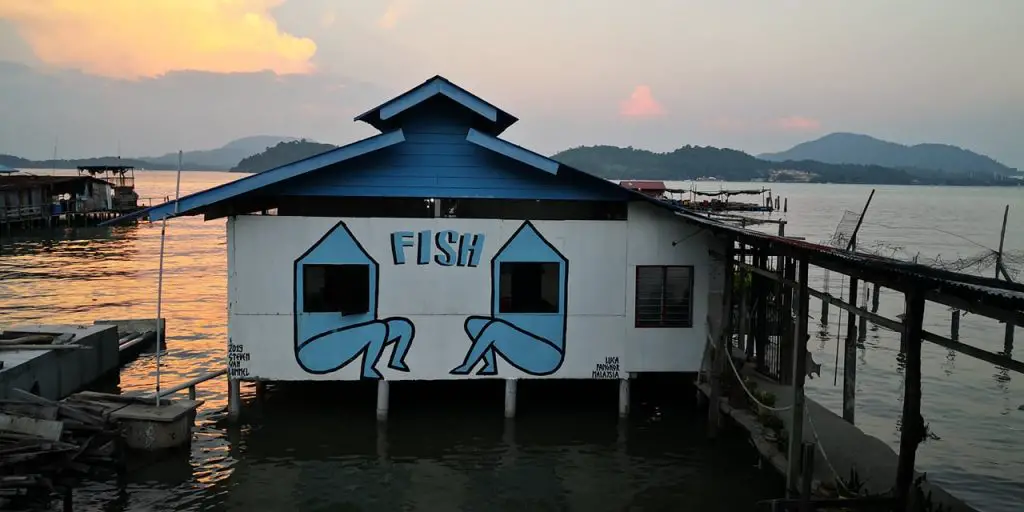 Pangkor Fish House is a nice yet simple place with rooms inside an overwater stilt house and plenty of character. There's no better way than this to get to know the real-life of Pangkor's fishing villages. Make sure you stay in for sunset when the surrounding waves turn dark under a pink sky. Fishing trips and activities are obviously available, too.
Check prices on Booking.com | Agoda.
---
Vagary Pangkor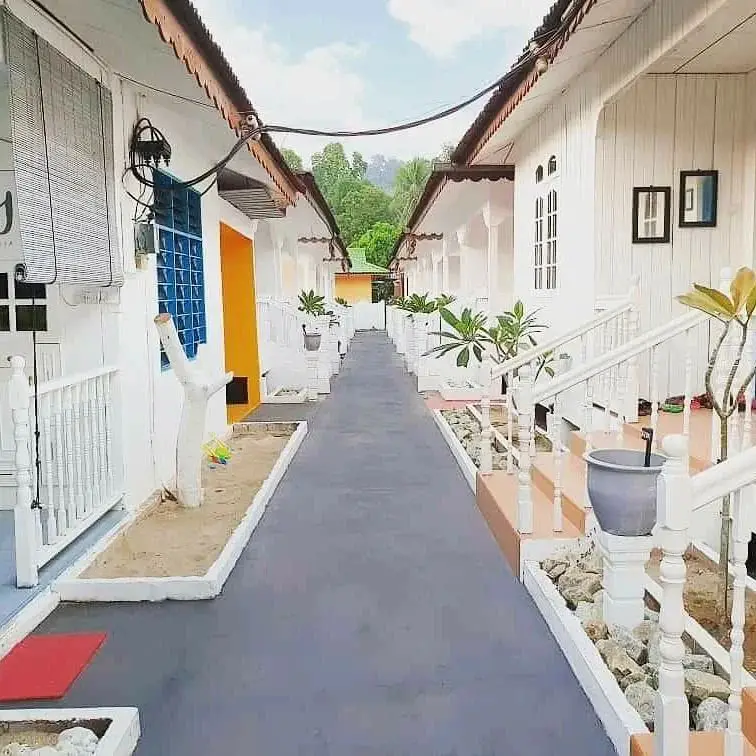 Set on the doorstep of Teluk Nipah and only 400mt away of Coral Beach, Vagary Pangkor is a delightful budget guesthouse made up of two rows of white-washed little villas with bright, pastel-colored doors and fittings. Rooms are even too swanky and comfy for this price tag, so go for it!
Check prices on Booking.com | Agoda.
---
Tatatmi D'Tepi Laut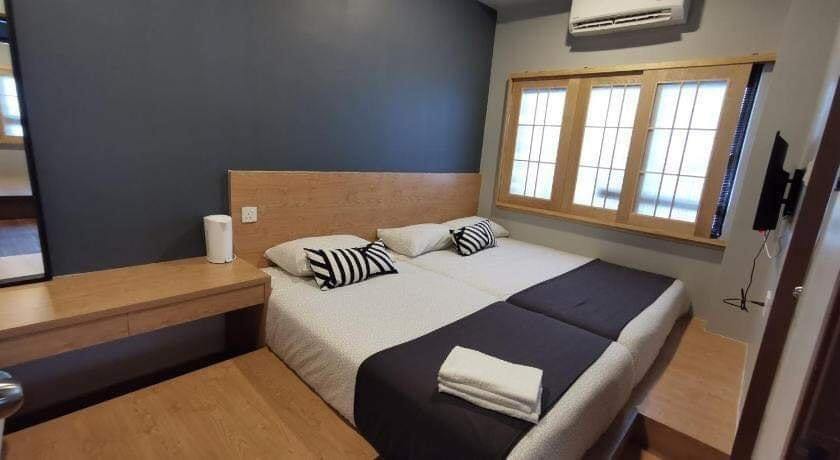 Enjoy a Japanese-style tatami bed concept near Pangkor's beach. The rooms have wooden flooring and large windows and feel very welcoming and clean for the price range. You may chill in their garden, or walk to the beach that's just 200 meters away.
Check prices on Booking.com | Agoda.
---
Vikri Beach Resort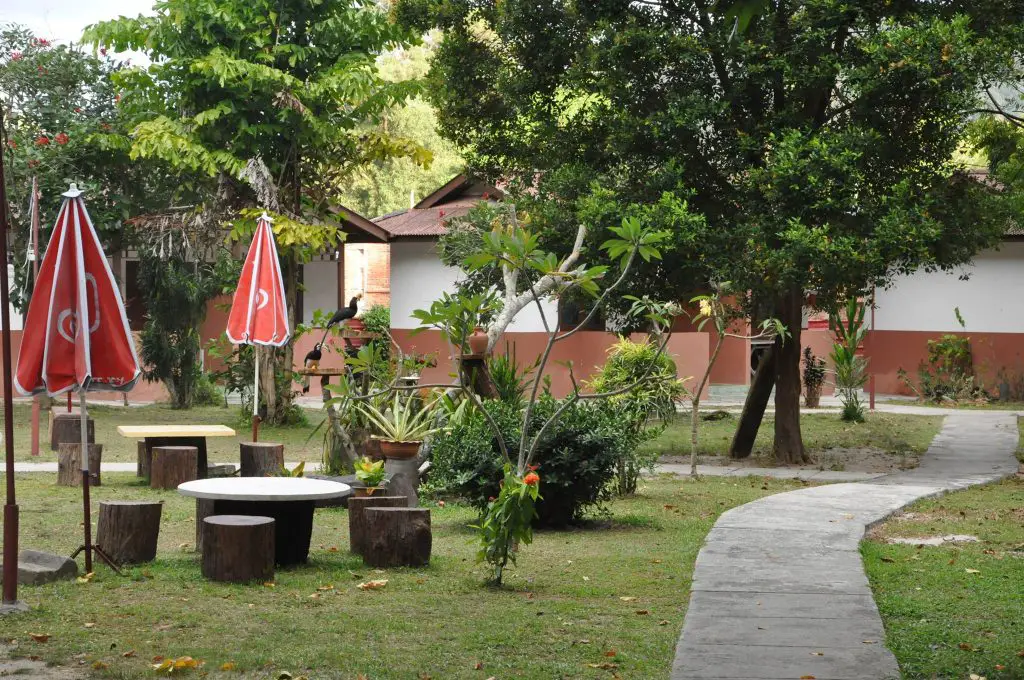 This series of wooden bungalows with wide open verandas face a quaint garden lined by trees, all in walking distance to the beach. If you want to splurge more, the Family Villas have large balconies, and there's an onsite cafe serving meals throughout the day.
Check prices on Agoda.
---
Recommended Holiday Homestays in Pulau Pangkor
Villa Riadah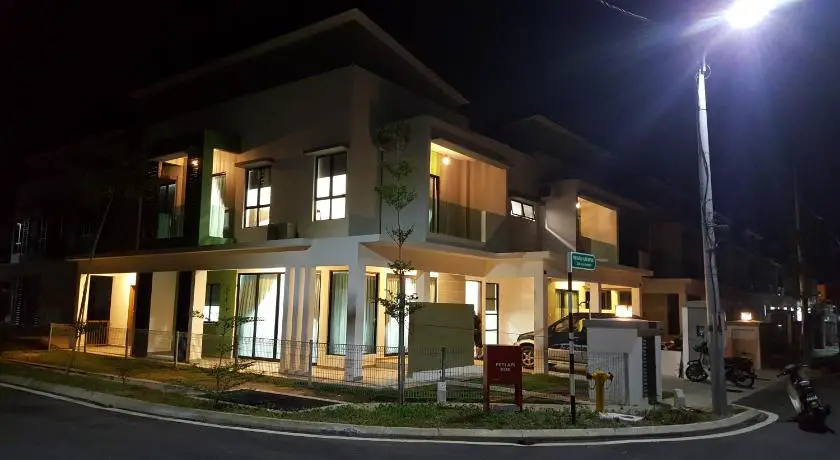 This corner lot house is perfect for a family retreat or large group holiday. The spacious living room opens on a verandah tucked in by perfectly mowed grass. There are two bedrooms and three beds, free parking, a washing machine, TV and air conditioning, and a lovely sea view. Great choice.
Check prices on Booking.com | Agoda.
---
1400sq feet Home near Pangkor Beach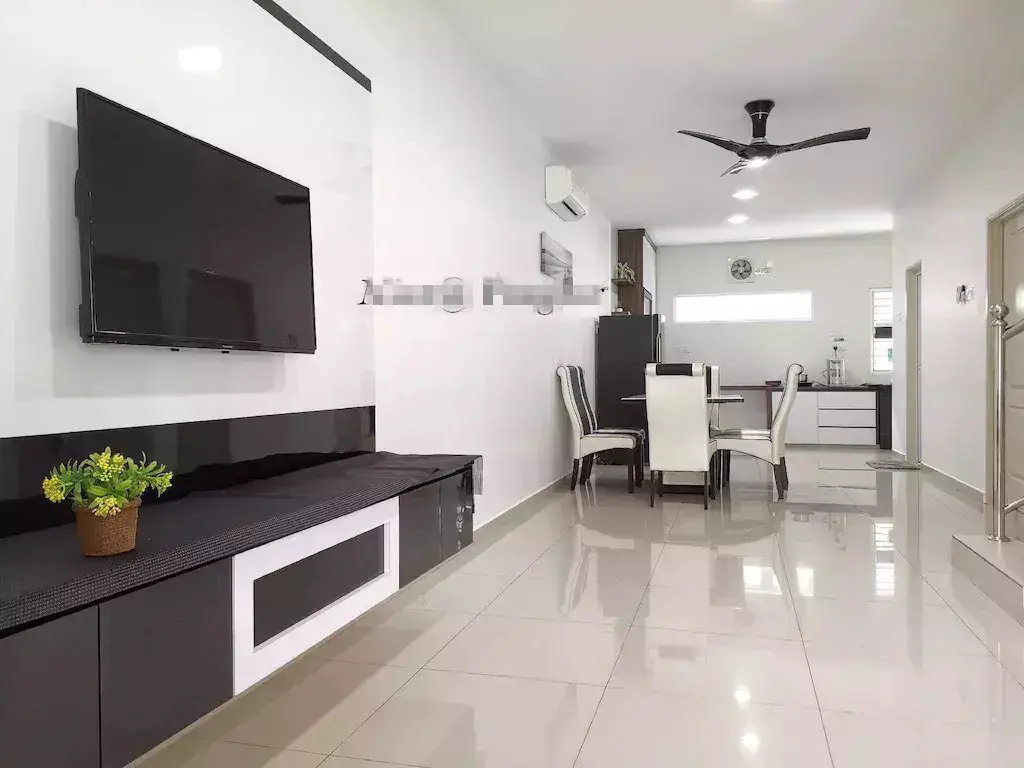 Another beautiful homestay for families or large groups, featuring four rooms and four bathrooms, some with balconies equipped with cozy tables and chairs. It can easily fit ten people and it's only 500 meters from the beach. You can cook your own meals in the equipped kitchen and park right in front of it.
Check prices on Agoda.
---
Sun Shine Homestay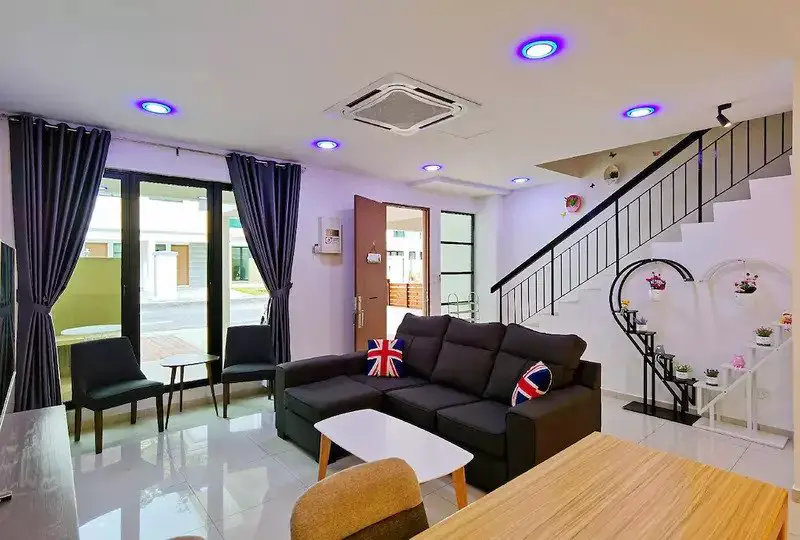 Another whole house to accommodate your family or friends, furnished with gusto and color. Bright wooden tables sparkle up white, large rooms with wall-to-floor windows and comfy balconies. There are 11 beds in total here and 3 bathrooms, washing machine, and kitchen facilities – all you need to enjoy a stay on Pangkor island with your loved ones.
Check prices on Agoda.
---
75 Pangkor Ocean Villa 88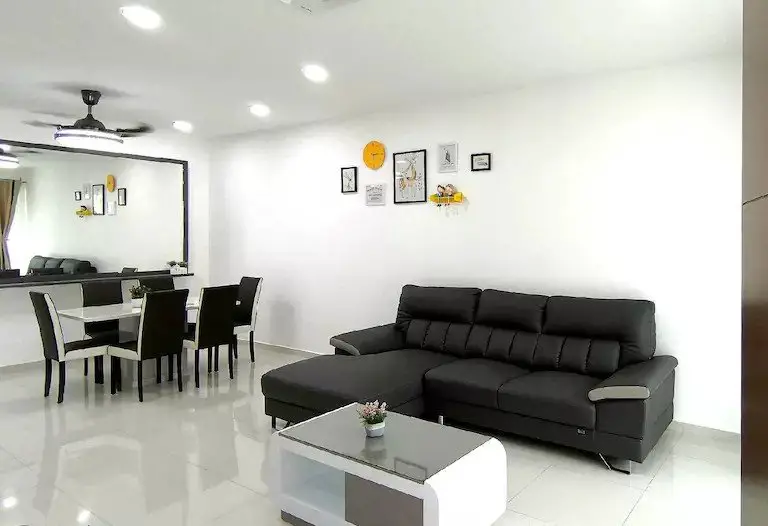 Enjoy space and relaxation by booking this whole semi-D house featuring 4 bedrooms, 3 bathrooms, and an equipped kitchen just 130 meters away from the beach. You may enjoy cable TV and a fast internet connection to kick back with Netflix if the weather is bad or you just want to feel like it at your own home. A very nice choice for the price.
Check prices on Agoda.
---
And if you liked this, why don't you sign up for our mailing list? We will send you immediately a FREE photographic eBook with some incredible pictures of Penang, and we promise, we will disturb you only about once a month with some good local advice you won't find on the site