Malaysia reopened to tourism on April 1st, 2022, and travelers are slowly coming back. Finding the right hotel can make all the difference when traveling, especially if you're going somewhere special like Taiping, Perak. It's just one hour drive south of Penang, and yet it sees a fraction of the visitors notwithstanding its historical attractions and beautiful nature.

Taiping was once the capital of Perak (now Ipoh… where you can visit cave temples and stay at some great Ipoh hotels) and the center of colonial Malaysia's tin mining industry, which British colonizers and Chinese immigrant miners transformed into a flourishing and bustling town — the capital of Perak State until 1937. With so much to do here like exploring Taiping Lake Gardens or the Matang Mangrove Forest Reserve at Kuala Sepetang, you'll definitely want a great Taiping hotel to wind down after your daily adventures. 
READ MORE Best food in Taiping
Great hotels don't have to be too expensive, and here in Taiping, we've got some options that are a serious bang for your buck. Here are the best hotels in Taiping, Perak.
Blogging transparency: this post contains affiliate links. These are products and services that we personally use and recommend. If you click on one and buy any service, I will get a small commission at no extra cost to you. Consider it a small way to say thanks, and keep Penang Insider going.
---
Best Hotels in Taiping, Perak at a Glance
This table highlights a quick comparison of all the top choices for the best hotel in Taiping. Click on each hotel name or the Book button to see more and check today's prices.
---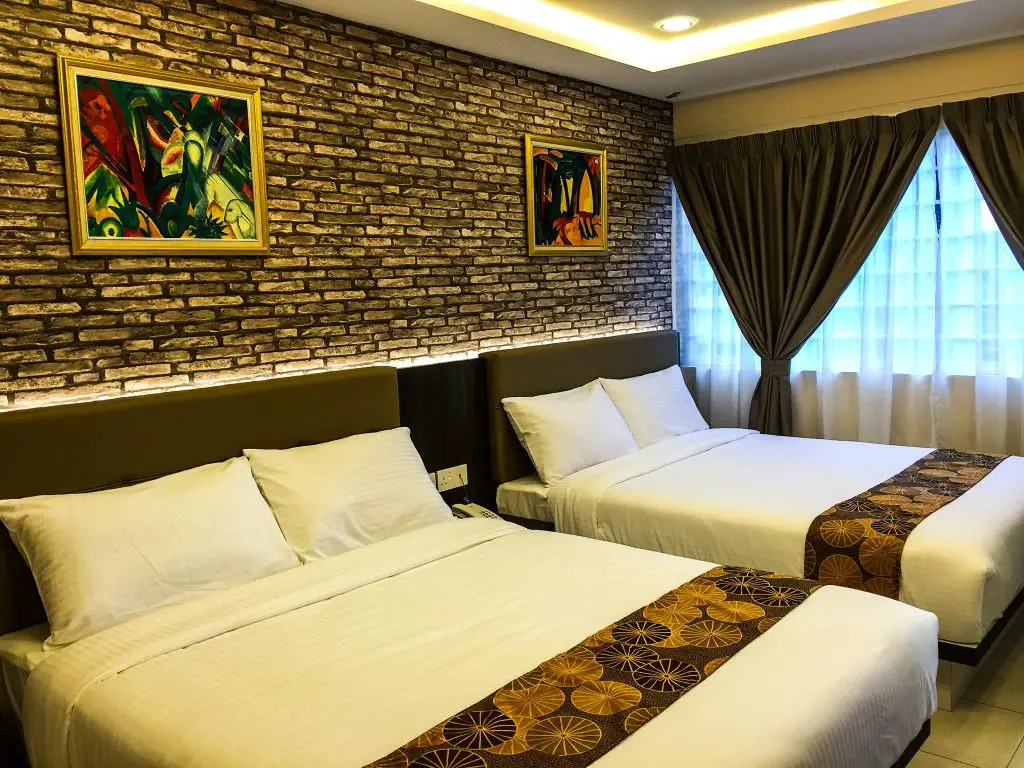 Louis Hotel is the perfect starting point for exploring Taiping. The hotel's wide range of facilities will surely make your stay a pleasant one. You can expect free WiFi, daily housekeeping, taxi services, and more. Rooms are also designed to ensure everything you need is there, with clothes racks, slippers, a television, and complimentary coffee. This hotel also offers many recreational activities as well as reliable service and staff.
What we liked
Friendly staff and good hospitality
Clean and spacious rooms with good ambiance
Public parking is available at all times
What we didn't like
Small bathroom space
Low water pressure at night
All in all, if you don't mind a smaller space in the bathroom and if you aren't prioritizing luxury, then Louis Hotel is a perfectly decent hotel that has everything you need. 
CHECK PRICES AND BOOK ON
Agoda
|
Booking.com
---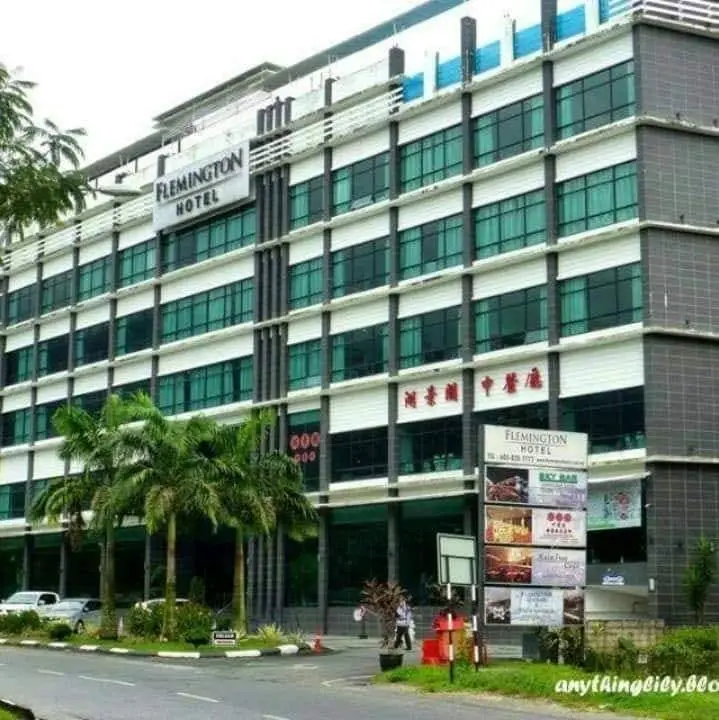 Flemington Hotel is another option you can consider when choosing your accommodation in Taiping. It stands out because of its beautiful location near Taiping Lake Garden, which is just a one-minute walk away. The hotel also has several recreational amenities, including an outdoor pool and bicycle rentals. There is also free parking available on site. I personally enjoyed the Chinese cuisine served at Hu Jin Ge, which is one of the two restaurants at the hotel. The rooms also come with free Wi-Fi, a must for any hotel stay!
What I liked
Great location
Friendly and hospitable hotel staff
Smooth check-in process
What I didn't like
Inconsistencies with cleanliness
Flemington might be a little inconsistent with its cleaning system, but the hotel has since implemented enhanced cleaning measures to serve its guests better. If this isn't a problem for you, then this hotel's location and the rest of its amenities are up to standard for your stay.
CHECK PRICES AND BOOK ON
Agoda
|
Booking.com
---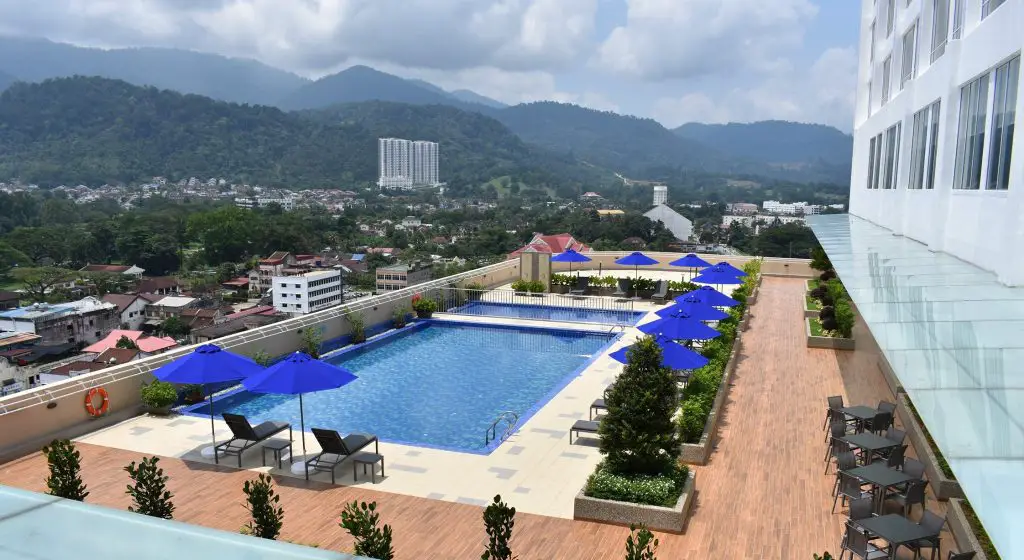 For a strategically located hotel in the heart of Taiping Town, Novotel Taiping is your best bet. It has an outdoor pool and beautiful views of the mountain. The hotel is near several attractions, such as the Taiping Night Safari, Taiping Zoo, Perak Museum, and Taiping Lake Garden. The rooms themselves come with everything you need, from flat-screen TVs with satellite channels to bathrobes and slippers. I like that the hotel comes with a fitness center, so I can squeeze in a workout even if I'm on vacation. 
What I liked
Excellent food, especially the buffet and breakfast
Location is near hotspots in Taiping City
Clean rooms
What I didn't like
Novotel is one of the better options on my list if you want an all-around good hotel that is near everything you want to visit in Taiping. It's clean, dependable, and, not to mention, has a great sun terrace!
CHECK PRICES AND BOOK ON
Agoda
|
Booking.com
---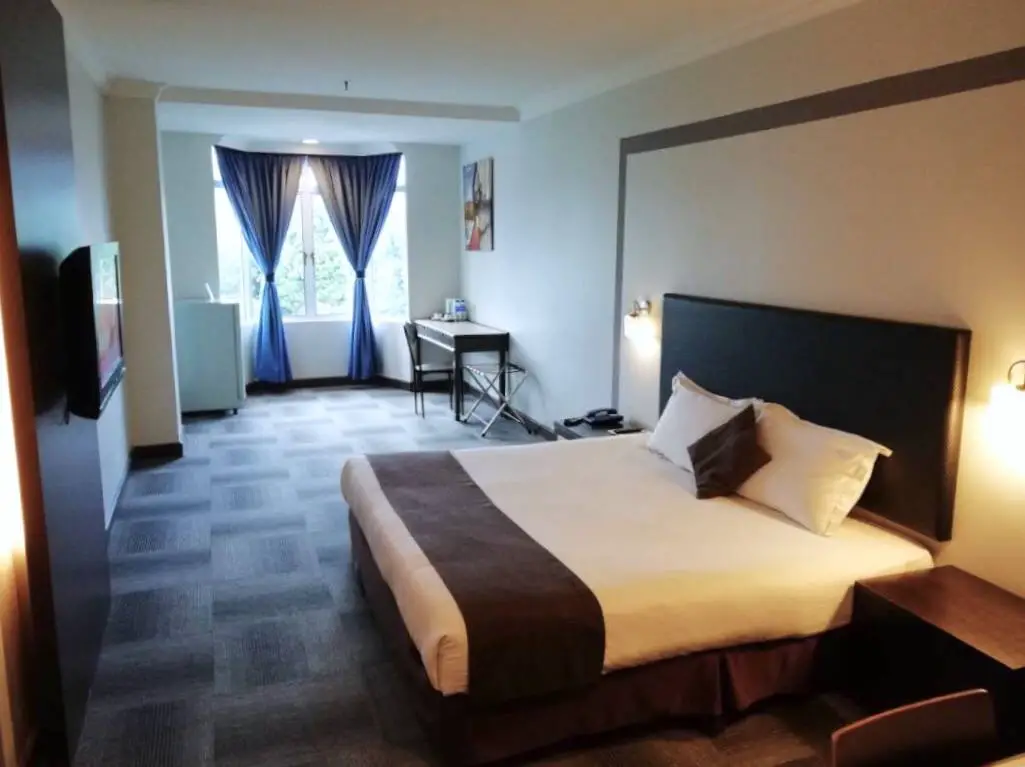 Another consistent and preferred option among Taiping's city center hotels, Legend Inn offers large and immaculate rooms, many with balconies or views over the Lake Gardens and Maxwell Hill.
There's an on-site buffet restaurant that, even if it should not distract you from sampling the amazing Taping food, has good Malaysian-style mains.
What I liked
Rooms with carpeted floors that feel homier
Large en-suite bathrooms
What I didn't like
Having only one lift can result in long waits in the lobby
Legend Inn is a comfortable, solid option in the city centre. This comes with the convenience of having everything within walking distance, but also can get a bit noisy during weekends when Taiping is often packed to the gills with domestic tourists.
CHECK PRICES AND BOOK ON
Agoda
|
Booking.com
---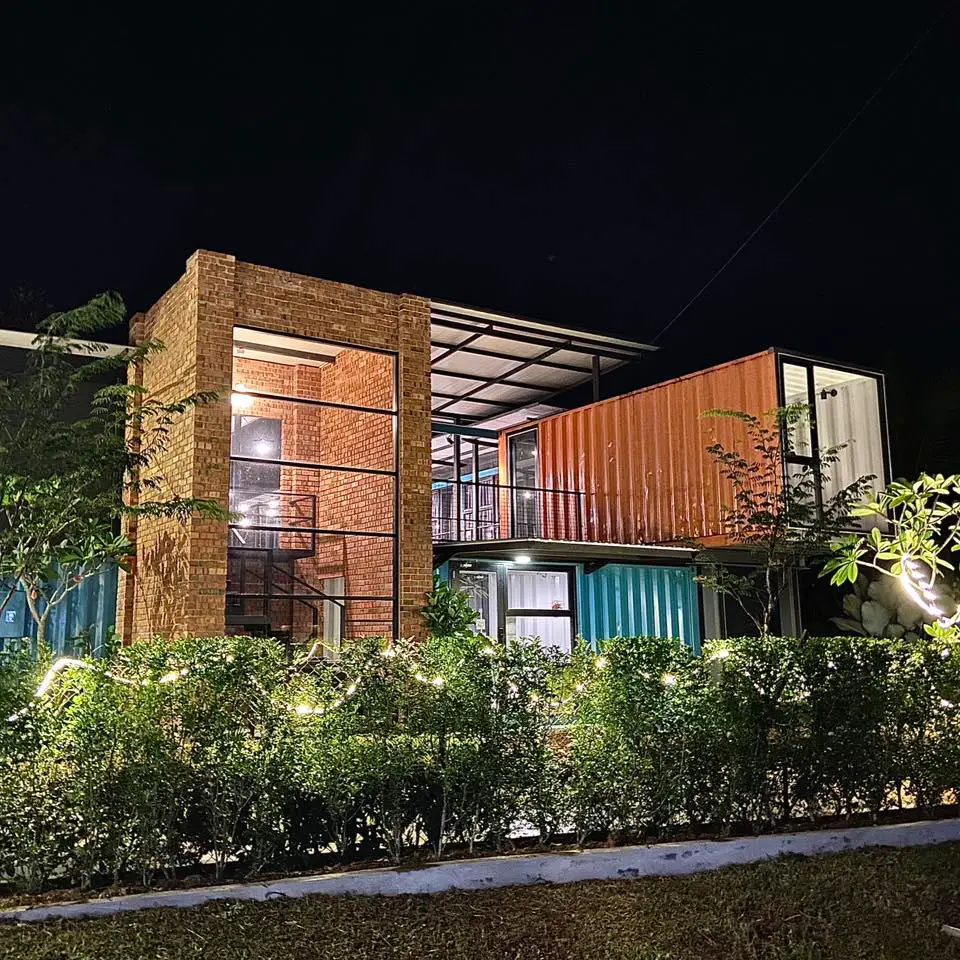 The Cozytainer is a unique boutique hotel that was conceptualized by putting together the words "cozy" and "container." It's definitely not your conventional hotel as it's built out of large shipping containers that were redesigned into cozy loft-style rooms. The hotel also has a great location right in the heart of Taiping and is close to popular attractions, most of which are walking distance from the establishment. While it might not be the fanciest hotel in the city, it's still modern, comfortable, and has everything you need.
What I liked
Rooms are cozy and clean
Great price point
Unique
What I didn't like
The location is not too close to town and wheels are needed.
Ultimately, The Cozytainer is a great choice if you're on a budget and not really looking for luxury accommodations. It's a fun and unique place to stay in — definitely one of my favorites in Taiping!
CHECK PRICES AND BOOK ON
Agoda
|
Booking.com
---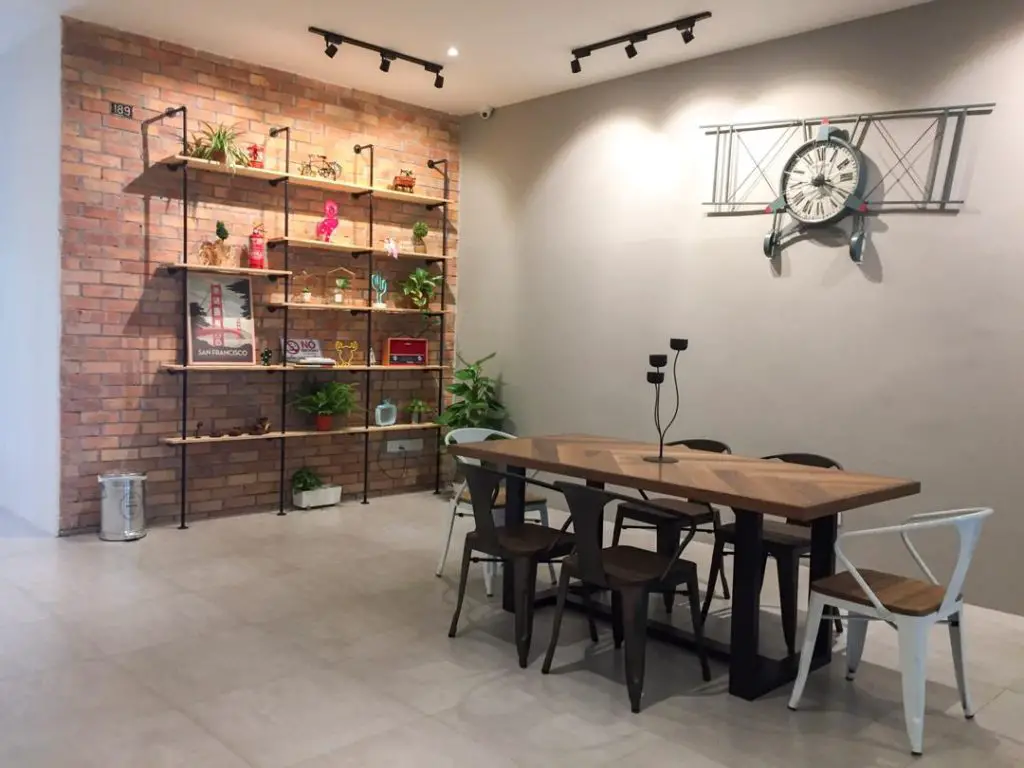 Square Inn is located five kilometers from Taiping Mall, so it's a little farther from the heart of the city than the other locations. But the quirky facade more than makes it up for it. Rooms here verge on the industrial-chic, include a flat-screen TV, desk, and all have private bathrooms. There's also a shared kitchen for guests to use. And of course, there's free WiFi. 
What I liked
Great service
Fair price
Easy parking
What I didn't like
Square Inn is a great budget option if you don't mind being a short distance away from the city's main attractions. It's perfect for couples or solo travelers who need a decent place to stay after their daily explorations.
CHECK PRICES AND BOOK ON
Agoda
|
Booking.com
---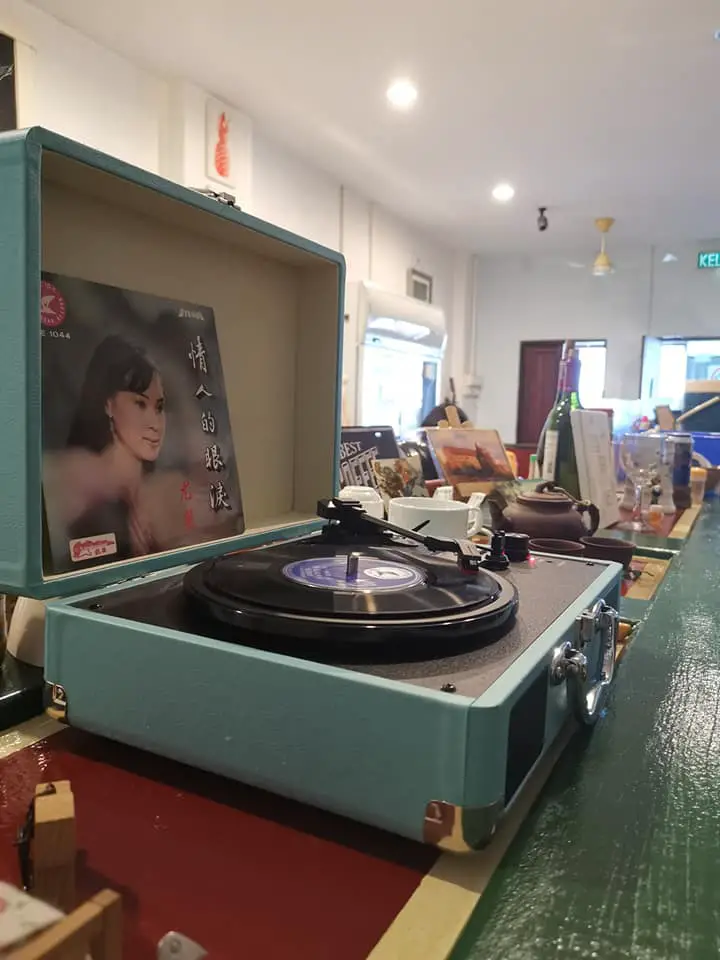 Sojourn Beds & Cafe is one of my top picks for the best hotels in Taiping because of one charming characteristic: it's set in a restored 1930s shophouse! Started by a local globetrotter as Taiping's first chic backpacker hostel, this unique hotel now offers cozy and affordable accommodation smack in the town center, equipped with free WiFi, air-conditioned rooms, and other shared amenities. 
What I liked
Charming environment
Clean
Comfortable
What I didn't like
Steep stairs made carrying luggage difficult
Rooms aren't soundproof
CHECK PRICES AND BOOK ON
Agoda
|
Booking.com
---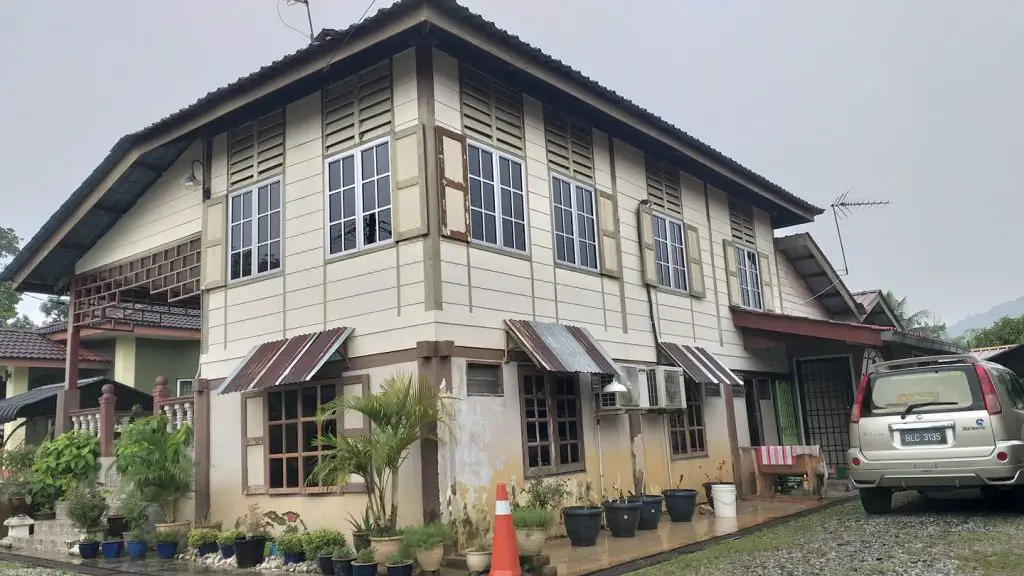 Staying at Teratak Opah Kamunting feels more like you're sharing a house with travelers, which is basically how this hotel operates! Here you'll get private accommodations with a shared lounge, a garden and terrace, and free private parking. Each room has its own balcony, flat-screen TV, private bathroom, and bedding.
What I liked
Very homey
Clean and spacious
Cozy, old village style
What I didn't like
Those who are looking for homey places to stay will really enjoy Teratak Opah Kamunting, but if you want a traditional hotel, then this might not be the place for you. It has everything a hotel needs but in a more homey format. 
CHECK PRICES AND BOOK ON
Agoda
|
Booking.com
---
Hotel Taiping Perdana is located right in the heart of Taiping, with sites like Taiping Lake Gardens just a five-minute drive away. Each air-conditioned room has carpet flooring, a flat-screen TV, ironing tools, and complimentary coffee. The hotel has other great amenities, including the Halal-certified Cafe Intan Suri restaurant and an indoor pool!
What I liked
Food is fantastic
Spacious rooms
Strategic location
What I didn't like
Sometimes, ants are found crawling along the walls
Cleanliness outside the rooms could be better
Hotel Taiping Perdana has everything you would need for a pleasant stay in the city, and the indoor pool gives it plus points. Guests will love the food at the restaurant and can go straight to different attractions in the city.
CHECK PRICES AND BOOK ON
Agoda
|
Booking.com
---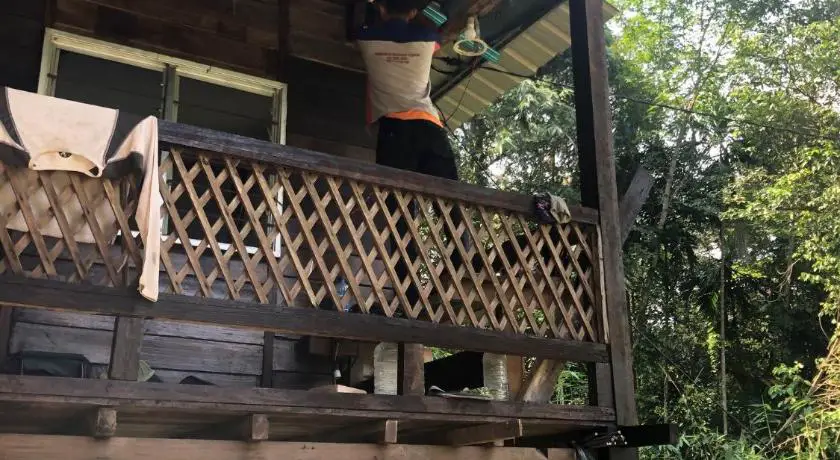 Located seven kilometers away from Taiping Mall, MyDusun Chalet at Air Kuning is an inn that I find to be just as homey as Hotel Taiping Perdana. Here you'll get more than just private rooms. You can also enjoy the garden, barbecue facilities, sun terrace, and outdoor swimming pool. Apart from that, guests can make use of the shared kitchen and luggage storage. 
The rooms have everything that you need, including free WiFi, seating areas, bed linens, and towels. It's also a bonus that the private bathrooms come with bidets and free slippers! Depending on the room you choose, you can also have a great view of the pool. 
What I liked
Homey atmosphere
Quaint and peaceful
Many activities nearby
What I didn't like
Passing cars add noise to the area
Cleanliness could be improved
If you're looking for a homey inn where you can get to know the other guests and stay in a relatively peaceful place, then MyDusun Chalet is an excellent option. There are also so many fun activities that you can try in the area, such as hiking and cycling. 
CHECK PRICES AND BOOK ON
Agoda
|
Booking.com
---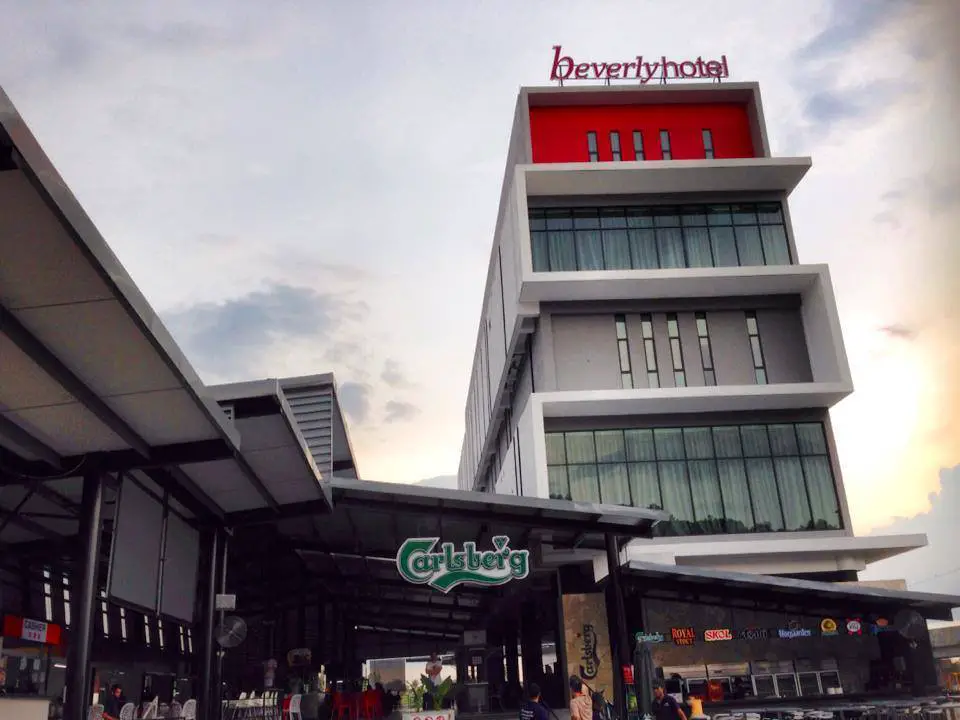 Taiping visitors who love to shop will find Beverly Hotel the perfect place to stay since it's connected to a shopping center. This 3-star hotel has everything you might expect it to have, including a bar and lounge, restaurant, and meeting room. You'll also find free WiFi in public areas, dry cleaning and laundry facilities, and a 24-hour front desk. 
Of course, there's also free WiFi in the rooms. All of them are air-conditioned with flat-screen TVs, electric kettles, free bottled water, and hair dryers. One of my favorite features is the bathroom because it has a rainfall showerhead, which is just wonderful after a long day of exploring Taiping. 
What I liked
Spacious and comfortable
Convenient location with shopping center
What I didn't like
No complimentary breakfast
A bit noisy due to a pub next door
If you enjoy having shops near you and staying in a traditional hotel, then this is the perfect place for you. The mall is super convenient, and the hotel is quite nice. You'll have everything you need here just a short distance away from the heart of Taiping city.
CHECK PRICES AND BOOK ON
Agoda
|
Booking.com
---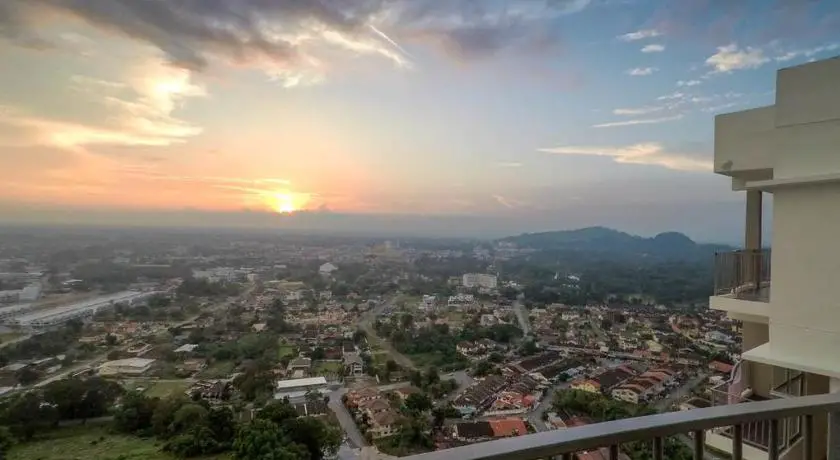 Home Away From Home is a homestay that feels like renting your own modern house in Taiping. This condo is located on the 15th floor of a residential complex and has three bedrooms (all air-conditioned with ceiling fans) for a total of four beds total. It also comes with a kitchen, dining room, and laundry area. 
My favorite part of this place is the balcony that faced the western side of Taiping, allowing me to enjoy the sunset with a great view. It's also a safe gated community that's surrounded by a bit of nature.
What I liked
The place was clean and spacious
Location is excellent
What I didn't like
The car park was rather far
Those who want the place all to themselves but don't want to stay in a traditional hotel can rent this place. It truly feels like a home away from home as everything you'd expect in a house is provided. This is definitely one of my favorites on this list. 
CHECK PRICES AND BOOK ON
Agoda
|
Booking.com
---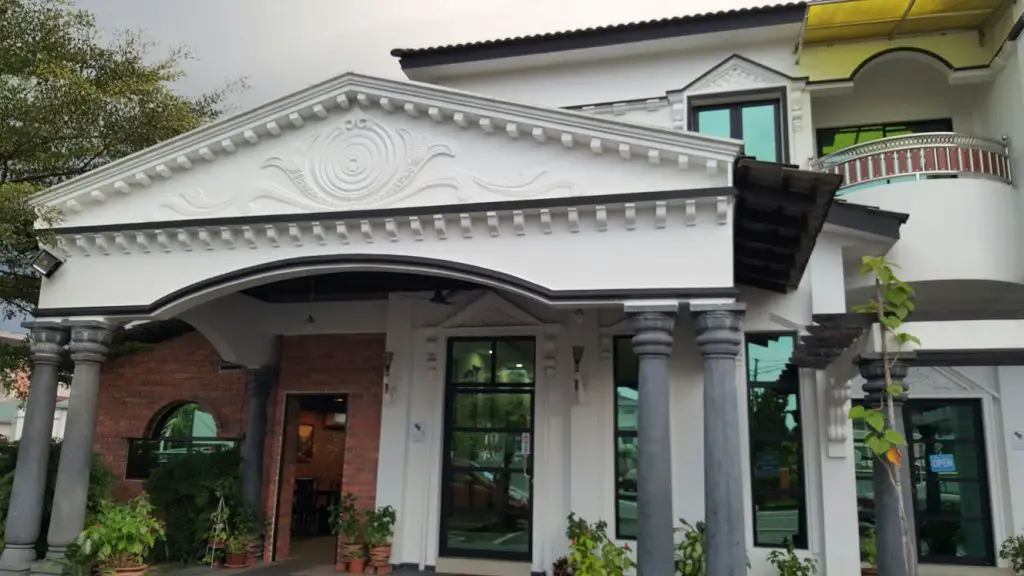 Situated just 1.1 kilometers from Taiping Mall, Maxwell Inn Boutique Hotel offers everything you need for a great stay in Taiping City. The rooms are air-conditioned and include a wardrobe, a private bathroom, and a flat-screen TV. There is also WiFi all around the hotel. However, non-smokers will need to find a spot away from the hotel to have a smoke since it is 100% non-smoking. 
If you've come to Taiping with the intention of doing many activities, then this location will be great for you. You can visit many different spots and even do things like cycling.
What I liked
Clean, comfortable, and spacious rooms
Location
What I didn't like
​​The bathroom door is a bit see-through
Parking is limited
Overall, Maxwell Inn Boutique is a great option near the very heart of the city for those who want easy access to locations and spacious rooms. If you don't want to take too long to get to places like Taiping Lake Gardens and Taiping Zoo.
CHECK PRICES AND BOOK ON
Agoda
|
Booking.com
---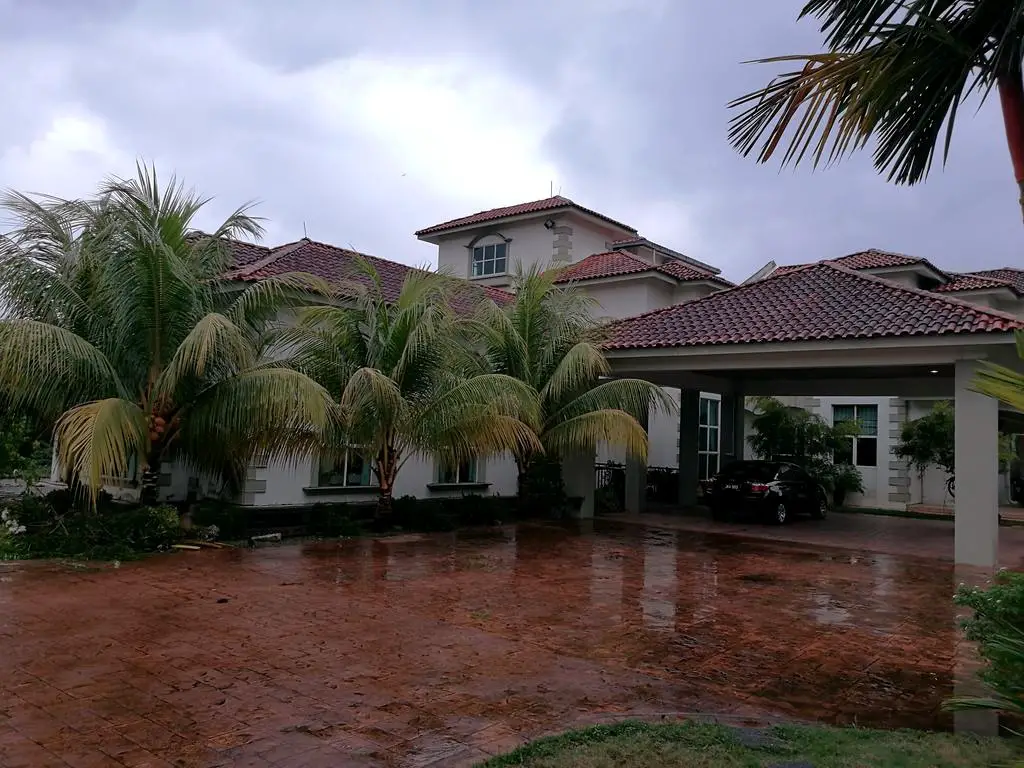 If you're traveling as a large group, then you might want to consider renting a house. In this case, Guesthouse Dragon Place is a must for your stay! It's a beautiful spacious bungalow that is situated 3.1 kilometers from Taiping Mall in a residential area. 
What I like about this place is how passionate the owner is about sharing the beauty of his hometown. They organized our activities during our stay in Taiping. The surrounding area of the house is also beautiful, with coconut and rambutan trees in the backyard. There are a total of six bedrooms that can fit up to more than 20 people. It also has a car hire available.
What I liked
House is great for hosting events
Spacious and peaceful
Guests can go hiking or cycling 
What I didn't like
This place is perfect for those who want to stay in a house and away from the hustle and bustle of the city center. Guesthouse Dragon Place is also a good option if you're traveling in a large group.
CHECK PRICES AND BOOK ON
Agoda
|
Booking.com
---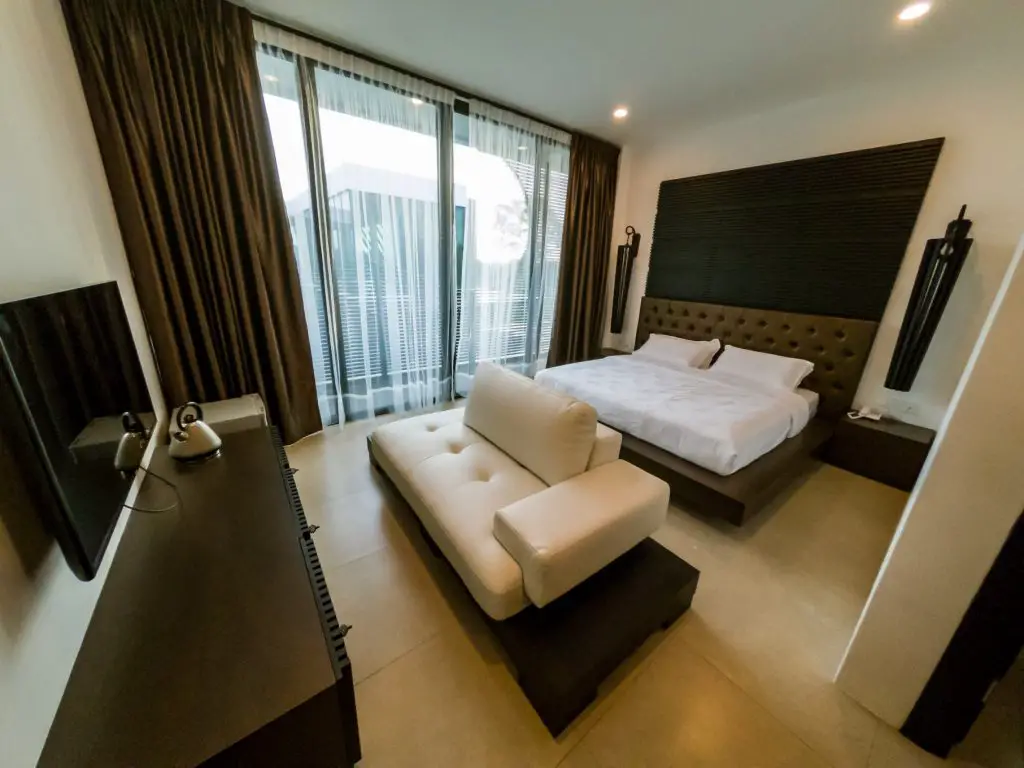 Hermitage Boutique House is a small but beautiful guesthouse that is situated just 1.7 kilometers from Taiping Mall. That means other locations such as the Night Safari and the Taiping War Cemetery are within reach. Some things to look forward to when staying here are the restaurant and outdoor pool. 
You'll get everything you need at this guesthouse. There's free WiFi in public areas, free parking, a terrace, dry cleaning, and luggage storing. There are 17 rooms available, so if this is your accommodation of choice, I suggest booking early. You can also expect this place to offer a complete set of amenities, including hairdryers, bottled water, and bathroom slippers.
What I liked
Serene and tastefully decorated
Swimming pool
Location
What I didn't like
Bath towels were a bit rough
I'd definitely recommend this guesthouse to anybody looking for a beautiful and quiet place to stay in Taiping. Everything is nearby but there's just enough space to keep it quiet so you can relax after a long day of exploring the city. 
CHECK PRICES AND BOOK ON
Agoda
|
Booking.com
YOU MIGHT ALSO LIKE
Best Hotels in Ipoh
Ultimate Guide to Kuala Sepetang
Best Things to Do and Eat in Kuala Gula
---
And if you liked this, why don't you sign up for our mailing list? We will send you immediately a FREE photographic eBook with some incredible pictures of Penang, and we promise, we will disturb you only about once a month with some good local advice you won't find on the site
---