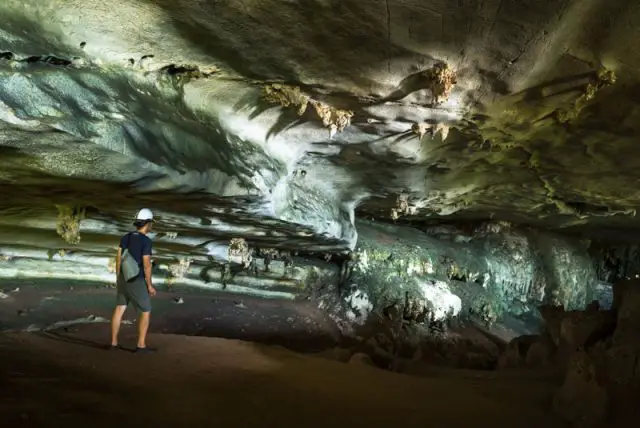 Only 25km south of Gua Musang along the new, perfectly paved Kuala Krai–Kuala Pilah Highway, toll-free Central Spine Road, is the town of Merapoh.
This quaint village is surrounded by large karst rock formations which tower all around this valley and gives it the claim to fame as a great caving destination.
And that's the case: Merapoh is well-known all over Malaysia for its impressive caves. There are about 500 caves in the limestone massifs surrounding Merapoh, and only 12 are open to tourism. One of the most special is Gua Hari Malaysia, which contains an underground river, and takes half a day to explore.
This post will give you some first-hand useful information on visiting Merapoh and its caves based on our recent experience.
---
Where is Merapoh located?
Merapoh is tucked in the northwestern part of Pahang and can be best reached from Ipoh — don't forget to stop at Ipoh cave temples, and maybe spend a night at one of Ipoh's best hotels. Proceed towards Kampung Raja near the Cameron Highlands, and from there take the road to Gua Musang. Merapoh is 25km to the south.
Here is a map of Merapoh:
---
Where to Stay in Merapoh
There's more accommodation in nearby Gua Musang and a little further south in Kuala Lipis, but if you want to stay in the village, then Sobey Laris Homestay is a one-storey home that can fit up to 10 guests. More people means you get a better rate per person. Check prices on BOOKING.COM|AGODA
---
Best Things to do in Merapoh, Pahang
People come to Merapoh for three main reasons: caving, visiting the Sungai Relau entrance of Taman Negara, and from there, climbing Gunung Tahan, Peninsular Malaysia's highest peak. Merapoh is also not far from Kenong Rimba Park.
---
Caving in Merapoh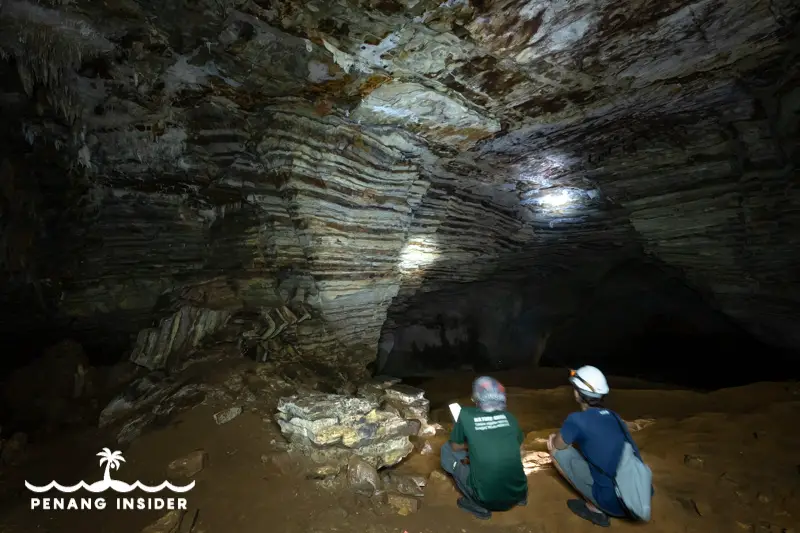 Merapoh is well-known as a caving paradise, with countless hollows piercing through the soaring limestone hills that surround the village. As mentioned above, there are 12 caves open to the public. You can certainly visit by yourself, if you can find them — they are not marked on most navigation apps, signage is off — especially after two years of pandemic-induced negligence — and the entrances are hidden away behind local kampungs and their surrounding farmland.
Getting a guide is recommended. Merapoh Adventure is a recommended tour operator and we used them to organize a one-day tour. The number of caves you'll visit depends on how fast you will be, but if you plan on taking some photos, having a proper lunch break back in Merapoh town, and factoring the extra time it can take to get from one cave to the next, you should realistically expect to visit 4 caves in a full day of exploration.
These are those we visited.
---
Gua Jinjang Pelamin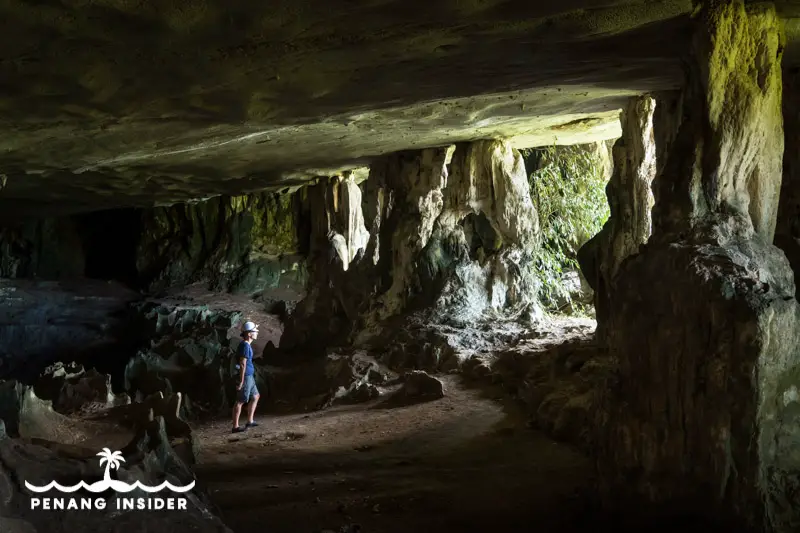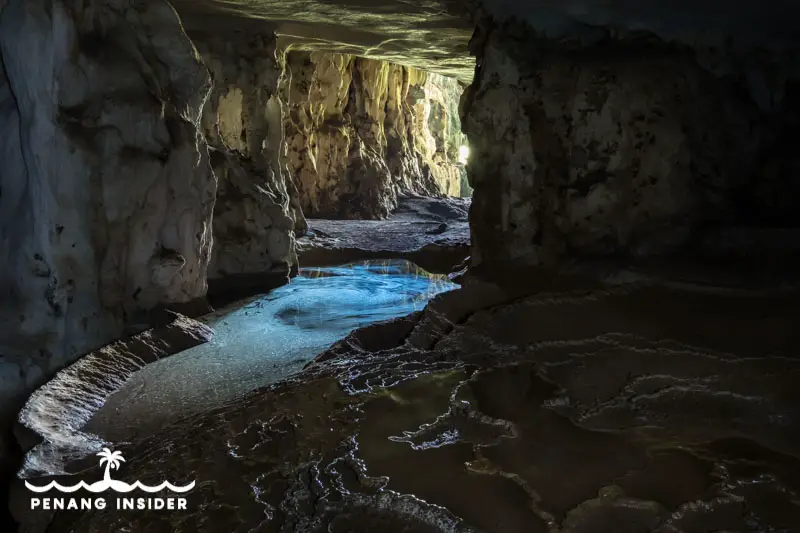 "Pelamin" in Malay is the seating place of a couple at their wedding — so the name "Wedding Throne Cave" comes from a 30-metres-long formation of twin pillars that resemble a wedding throne. Discovered in February 2012 in the Batu Kapur Gua Rimau massif, this 500-metres-long cave has magnificent geology and crystal-clear water flowing through it. It is also believed that during the Neolithic age humans lived inside this cave.
---
Gua Seribu Cerita, or the Cave of a Thousand Stories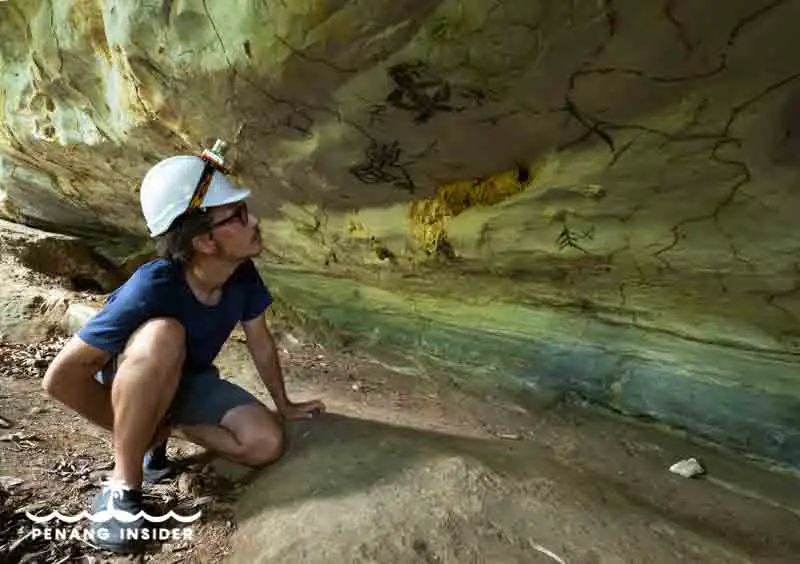 More of an archaeological dig than an exploration cave, the "cave of a thousand stories" is named for its rock art. The wall of Gua Seribu Cerita boasts hundreds of carbon paintings etched over the rock face by the prehistoric communities who are believed to have lived here between 3000 and 500 years ago. This cave was discovered only in 2013 and has no link with any of Merapoh's other cave complexes.
---
Gua Taik Bintang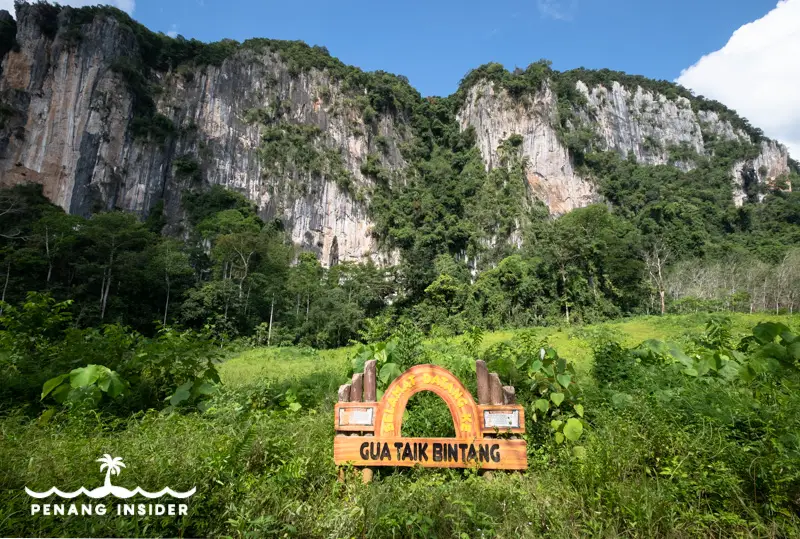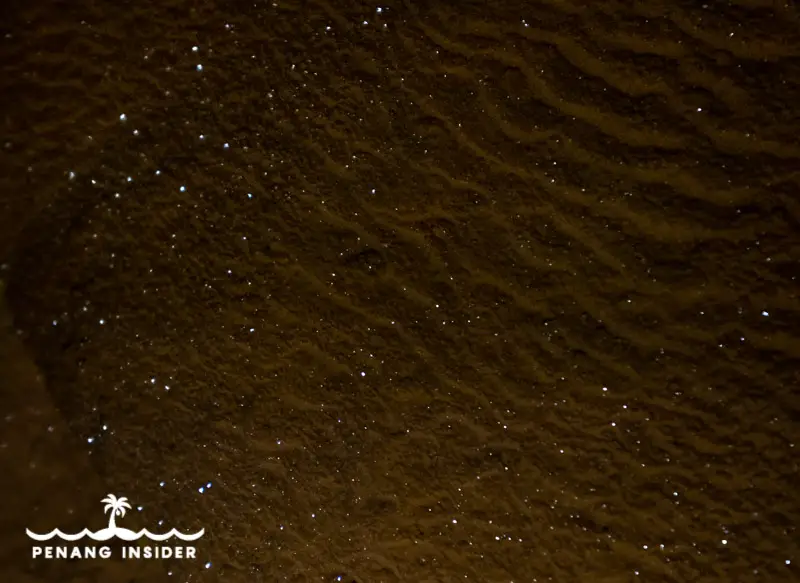 Discovered at the end of 2012, the name of this cave can be translated as "Shooting Stars cave" for the streaky formations resembling a meteor shower that cover one of its walls. The beauty of this 500-metres-long hollow, however, is seeing its glittering pavement — a natural phenomenon that happens because of the minerals that make up the cave's pavement. You'll be surprised looking at how it shines when walking on it. Follow the cave's passage as it inclines and becomes smaller and smaller until the hole's end, and then look back at a literal "trail of shooting stars" that glitter all around you. Don't miss this cave out.
---
Gua Sisik Naga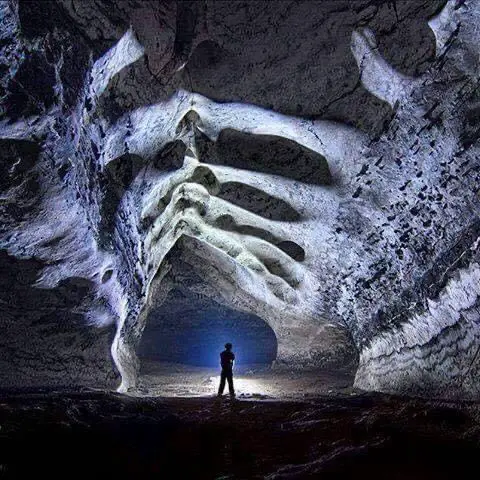 This cave in the Gua Kalong Massif is popular for its roof which looks like looking at the backbone of a dragon as if one were walking inside its stomach. Many visitors come here only for taking striking pictures: using coloured lighting, it's possible to make people look as if they were standing under the Naga's backbone.
---
Other Cool Things to Do in Merapoh
Visit the rainforest at Taman Negara Sungai Relau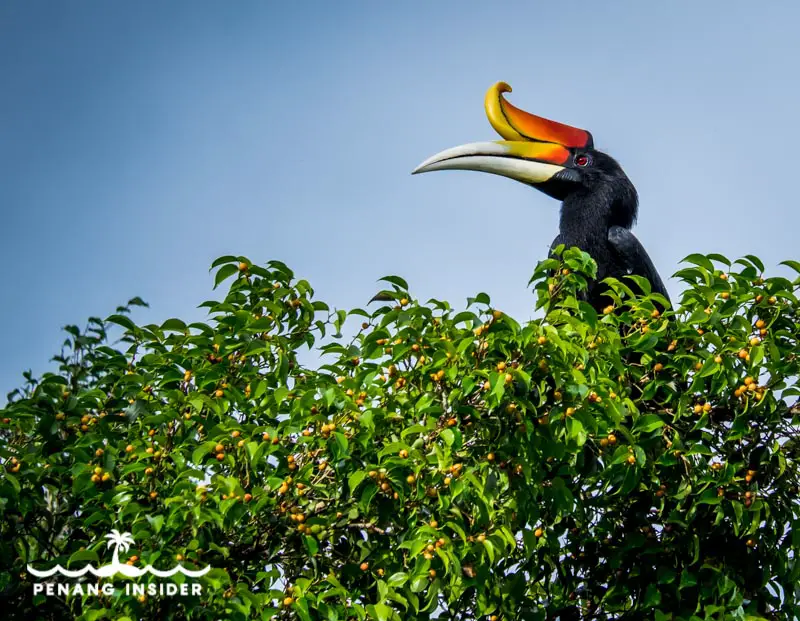 If you make it to Merapoh for the caves, you may as well travel 7km inland to Taman Negara Pahang Sungai Relau, the second, lesser-visited entrance to Taman Negara, Malaysia's oldest and biggest national park established in 1939.
Taman Negara Pahang Sungai Relau has a nice campsite, a canopy walkway and some easy trails surrounding the park and it's very pleasant to spend a day out in nature. It's fairly easy to see hornbills here, but for bigger animals, the only change is venturing far more inside the park at Kuala Juram — a 40-minute jeep ride to the east. This is where there's a Kelah fish sanctuary, and where the challenging hike to Gunung Tahan, Peninsular Malaysia's highest peak, starts. You'll need to arrange a guide either at Merapoh Adventure or at Sungai Relau Park Headquarters.
---
Climb Gunung Tahan via Merapoh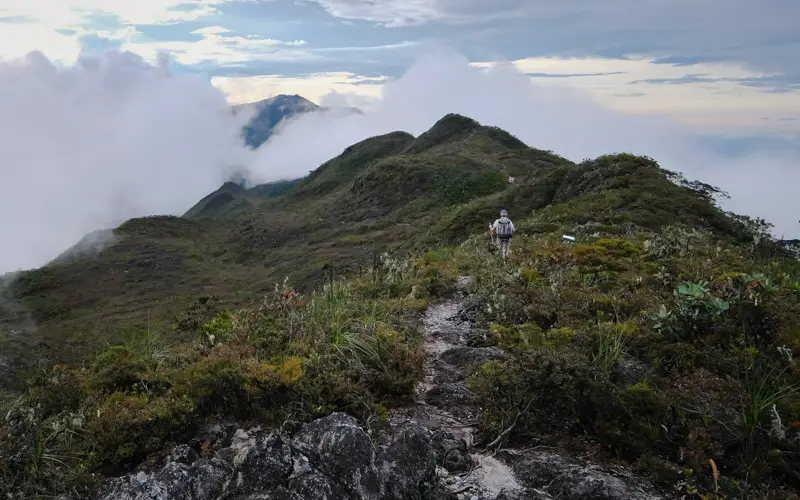 At 2187-meters in height, Gunung Tahan, or Mount Tahan, is the highest peak in Peninsular Malaysia. The shortest route to Gunung Tahan is from Merapoh via the Sungai Relau entrance of Taman Negara, which is 7km inland from Merapoh main township. It takes an average of 4 days and 3 nights, but can also be completed in 3 days if properly equipped and fit to succeed.
Merapoh can be reached by bus (even if Gua Musang has more direct services from Kuala Lumpur) but the best is coming here using your own wheels.
You can park your car free of charge at the national park headquarters, where there is always somebody on duty to have an eye on it. This is a perfect arrangement for those who start and end the climb in Merapoh — there is a longer route via Kuala Tahan that we describe in our guide to hiking Gunung Tahan.
From here, jeeps make the 40-minute 4WD Journey to Kuala Juram — 100RM up to 4 people or 25RM/pax one way — from where the trail proper starts.
It's the most popular route because it's shorter (about 40km two ways) but it's bloody steep both when going up and descending as it goes via the same way. Also, you'll see the same scenery up and down.
You will need a guide to climb Gunung Tahan from Merapoh, and again, Merapoh Adventure can help with arrangements.
The research and writing for this article were jointly collaborated with Tourism Malaysia with a focus to boost tourism growth and promote Malaysia as a tourist destination post-COVID-19 pandemic.

Kindly visit the Tourism Malaysia Official page for more information.
YOU MAY ALSO LIKE
Best things to do in Kuantan
Ultimate Guide to Sungai Lembing and Rainbow Waterfall
Hiking in Penang Mainland
---
And if you liked this, why don't you sign up for our mailing list? We will send you immediately a FREE photographic eBook with some incredible pictures of Penang, and we promise, we will disturb you only about once a month with some good local advice you won't find on the site