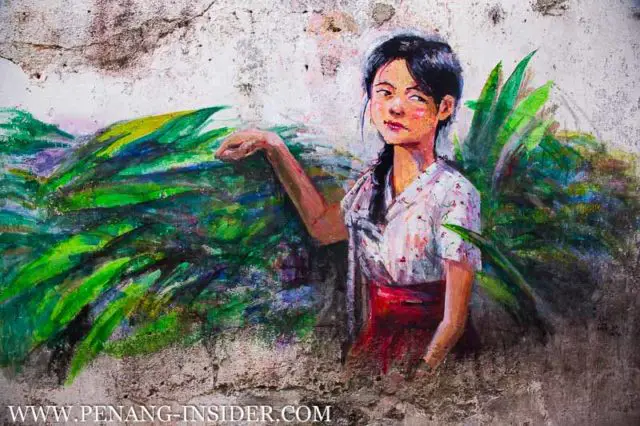 Since Ernest Zacharevic etched the bunch of original murals as part of the George Town Festival in 2012, Penang street art has become a main tourism drawcard to the island. In a way, it's a pity, as there is so much more to do in Penang, and the wall art has somehow distracted visitors and kept them even more within a cluster of roads around Chulia Street in George Town.
On the other hand, Penang wall art is at times very interesting and can be quite quirky, odd and crazy. And we have decided to present it to you on the convenience of your screen.
It's all thanks to the help of our photographer friend Bertrand Linet, who has decided to scour all of George Town on foot looking for every corner where one can find street art, wall art, mural paintings, and installations. And now, we are very happy to start presenting a series of posts that collect ALL of George Town street art.
Consider it as a digital way to preserve what, in some cases, has already disappeared, battered by tropical rain, intense sun, and the passing of time.
As the quantity of artworks is huge, and there is no apparent main theme, we have decided to present them to you organized in several categories. This first collection of 16 murals are only portraits of women. Consider it a tribute to the women of Penang, and the world!
---