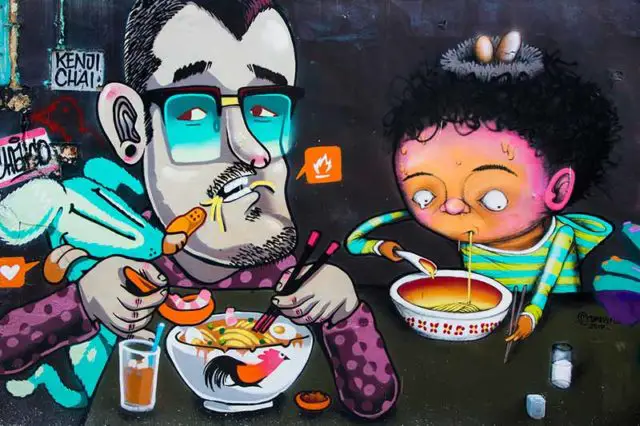 What to eat in Penang? Praised as one of the best places to eat in Asia, Penang food is rich and varied thanks to the multi-ethnic history of Penang island. With Malay, Indian and Chinese settlers, the island offers the best of three world cuisines, and has an incredible variety of dishes.
In 2014 Lonely Planet even declared Penang as the Best Foodie Destination of the year, thus sanctioning the quality of Penang food and its best hawker dishes to the world. Since then, more and more tourists have come to the island not only to see George Town's street art and enjoy Penang nightlife and many exciting bars, but especially to gorge on Penang's famous food, and try some of the best Penang restaurants.
But what is the best food in Penang? And what are some of the unmissable things to eat in Penang, and the best hawker food in Penang you must try when going to George Town for the first time?  To tell you the truth, with so many choices, it's hard for first timers to know where to start chewing.
So what's the stuff of dreams that one must really try when in George Town, besides visiting its best shopping malls, and before going from Penang to Langkawi, or catching a bus from Penang to KL?
The following list contains 26 Penang famous foods (and 80 places where to eat them) chosen by us. Forgive any omission, for this task is so subjective and difficult that it would be close to impossible to come up with a perfect list. Regardless, in our humble opinion these are some of Penang's best food – absolutely NOT in order of preference – and more than enough information to get you started on your Penang food hunt. Watch the waistline, as it WILL GROW !!!
---
Must-Try Famous Penang Food