The island of Langkawi is actually an archipelago formed by 99 islets and islands. It's one of West Malaysia's main tropical getaways, well-regarded around Southeast Asia as a blissful holiday destination, with many beautiful beaches.
Langkawi was the first place in Malaysia to reopen to tourism after COVID–19 border closures and still leads the pack in terms of its wide choice of accommodations, some interesting Langkawi tours, a series of great Langkawi bars and must-dos like the popular Langkawi Sunset Cruise and the mangrove kayak tours.
READ MORE – 3 Days in Langkawi Itinerary
One can fly to Langkawi International Airport from Kuala Lumpur and Penang, but we always prefer catching a ferry to Langkawi. At the time of writing, the only two available ferry routes are from Kuala Kedah in Kedah state and the ferry from Kuala Perlis to Langkawi in the diminutive — but very beautiful — northwesternmost state of Perlis bordering Thailand.
The Ferry from Kuala Perlis to Langkawi is the shortest and cheapest trip. And it's also the most convenient if you are coming to Kuala Perlis with your own vehicle. This article will tell you all you need to know to catch a ferry from Kuala Perlis to Kuah, Langkawi's main city.
---
Kuala Perlis to Langkawi ferry Timetable
(Jadual Feri Kuala Perlis ke Langkawi)
Before Malaysia closed its borders because of the pandemic, there were 10 daily departures from Kuala Perlis to Langkawi, starting at 7 am until 7 pm. But the lockdowns have changed everything, and these days one cannot just show up and get on the next ferry to Langkawi because there are only between 3 to 5 departures per day. On top of that, departure times are not fixed and change daily.
You must check the times of departure at Langkawi Ferry Line and organize your trip beforehand to avoid waiting around or even getting stuck here overnight — see below for suggestions on places to stay in Kuala Perlis.
---
Kuala Perlis to Langkawi Ferry Ticket Prices
The ticket for the ferry between Kuala Perlis and Langkawi costs RM18 one way and RM36 for a return ticket and is by far the cheapest option to get to Kuah from the Malaysian mainland.
---
How do I buy a ferry ticket from Kuala Perlis to Langkawi?
You have two options.
Buy it online
Tickets for the Kuala Perlis to Langkawi ferry can be purchased online at Cuti Cuti Langkawi](). This will avoid wasting time, queuing up, and risking finding no available tickets.
Buy it in Kuala Perlis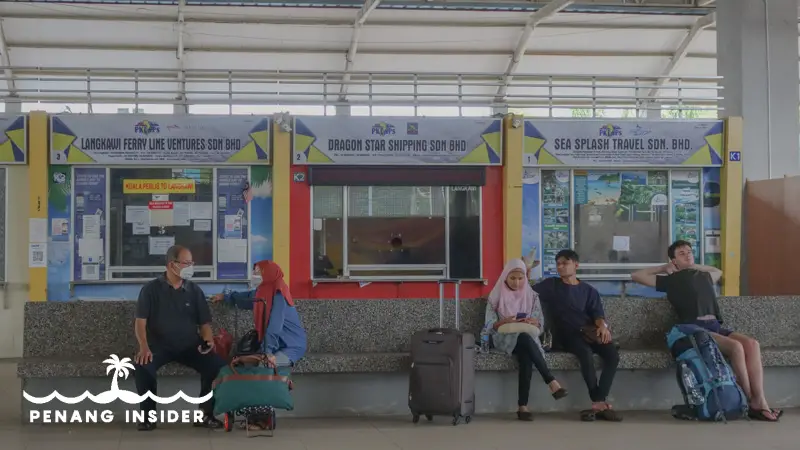 You can buy your ticket at the new ticketing terminal which faces directly the Kuala Perlis jetty, on the opposite side of the street. Beware that counters only open for an hour or so before the day's departures, and close once a journey is booked out.
We recommend you book your ticket online to avoid disappointment.
---
Kuala Perlis to Langkawi Ferry: all you need to know
How do I embark on the ferry from Kuala Perlis to Langkawi?
Once you have your paper ticket or an online ticket to show on your smartphone, enter the Kuala Perlis jetty terminal, scan the ticket's barcode on the turnpike, and you'll be let into the terminal's waiting area.
You should be here at least 30 minutes prior to your ferry's scheduled departure when port staff starts letting passengers onto the boat. You'll exit a glass door at the back of the terminal's main waiting hall, and walk — or queue up, depending on the number of passengers — to the left towards the waiting ferry.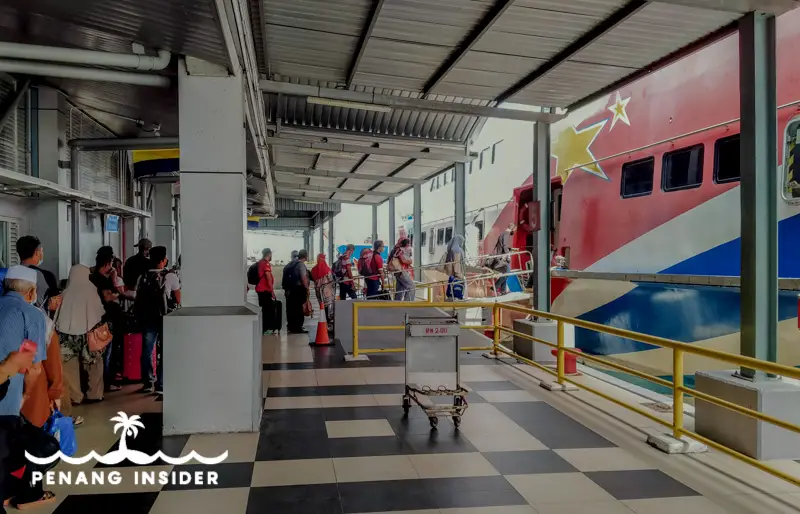 How long is the ferry ride from Kuala Perlis to Langkawi?
The duration of the ferry ride between Kuala Perlis and Langkawi is one hour and twenty minutes. Boats have air conditioning and screens with films for some entertainment, but carry a good book with you.
How are the seats on the ferry from Kuala Perlis to Langkawi?
The seats are arranged in rows, with three seats on each side near the windows, and five in the central row. The seats are padded but can't recline, and are comfortable enough for this rather quick trip.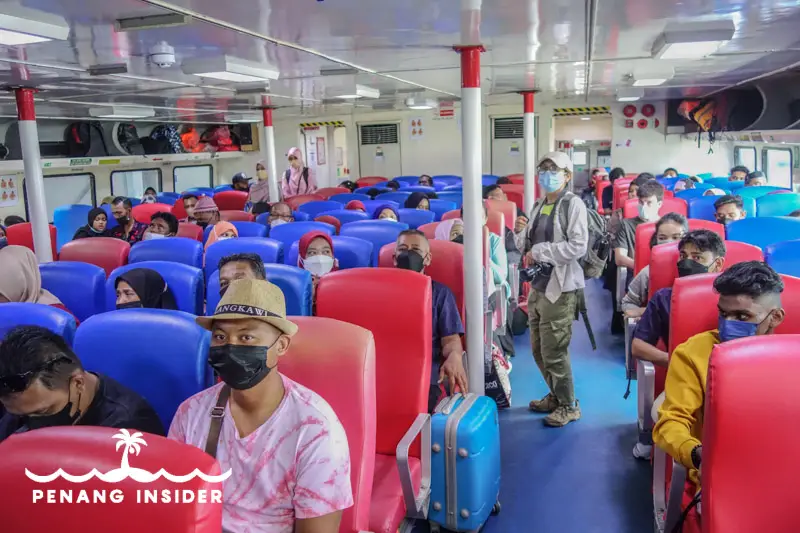 ---
How to get to Kuala Perlis Jetty
The Kuala Perlis jetty is conveniently located a short walk away from both the town's centre, where you'll find food and a choice of more than adequate accommodation and the Kuala Perlis bus station.
This is a map of the location of Kuala Perlis jetty:
Please refer to our detailed guides on how to get from Kuala Lumpur to Langkawi and from Penang to Langkawi.
---
By Bus to Kuala Perlis
Kuala Perlis bus station is only a couple of minutes walk from Kuala Perlis ferry and as such, is a great option for those travelling on a budget by bus. You can time your departure, arrive in Kuala Perlis and walk directly to the ferry terminal.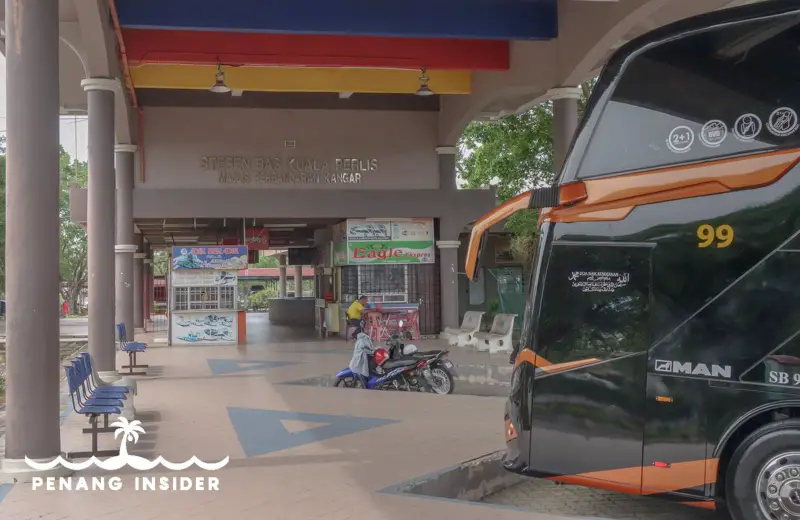 Kuala Perlis is connected to most major cities in Malaysia. You can check schedules and buy tickets with any major credit card on 12Go Asia by clicking on the following links.
Penang to Kuala Perlis
Kuala Lumpur to Kuala Perlis
Ipoh to Kuala Perlis
Otherwise, there are more bus connections to the nearby city of Kangar, Perlis' capital, from where it's a short bus or taxi hop to the Kuala Perlis ferry terminal.
Check buses to Kangar from Kuala Lumpur, Ipoh or Penang.
---
By Own Car to Kuala Perlis
Many choose to drive to Kuala Perlis. Take the national highway until Alor Setar, and then continue along Route 1 which skirts the coast all the way to Kuala Perlis. It's only 33km away and takes about 40 minutes in normal traffic.
There are many private parking lots which will take care of your car while you are on Langkawi for RM10 per day. You can find them on both sides of the main road leading to the ferry terminal.
A word of advice: don't listen to the motorbike touts trying to get you to follow them to a "parking lot" which then may turn out not to be a proper one (it happened to me once), and go for the places that have a gate and a guardian. Most of them are safe and convenient.
---
By Train to Kuala Perlis
You can reach Perlis by ETS train from either Ipoh or Kuala Lumpur. You must alight at Arau, and then catch onward transport to Kuala Perlis.
You can check train schedules and buy tickets online:
Kuala Lumpur to Arau
Ipoh to Arau
READ MORE – Best Hotels in Ipoh
From Butterworth in Penang state's mainland, you can catch the frequent and convenient Komuter trains to Arau and alight there to transfer to Kuala Perlis.
---
What to do once you arrive in Langkawi at Kuah jetty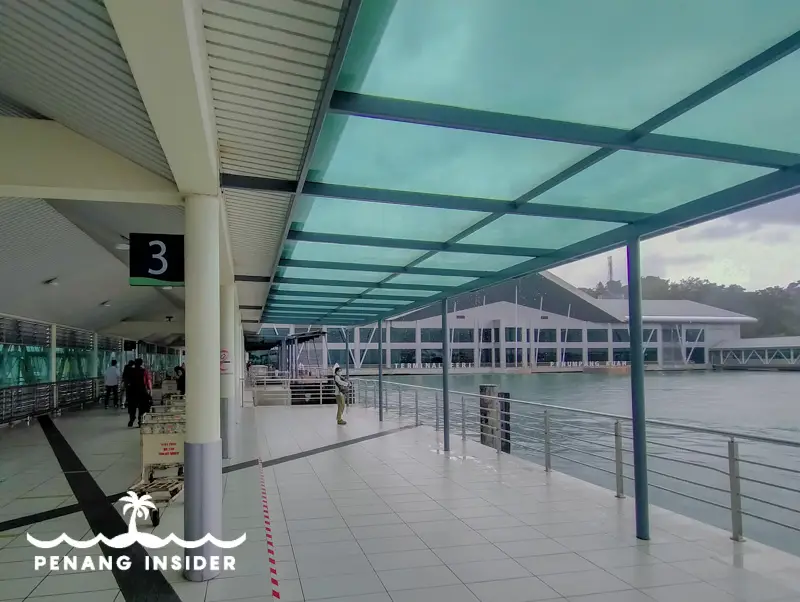 Once you disembark at Kuah, your main concern will be to find transport to your accommodation in Langkawi. Note well that Kuah is the most developed part of the island, and as such, there are no attractive beaches here. The most touristy beaches, Pantai Cenang and Pantai Tengah are quite a drive away — you can't walk, unless you want to brave 20km under the sun!
READ MORE – Best Hotels in Langkawi
Langkawi now has GrabCar, and that's an easy option. But as it will cost you at least RM25, we recommend instead opting to rent either a scooter/90cc motorcycle for RM30 per day or a car. These go from RM50 per day for a small car and are convenient if you travel as a couple or 3 to 4 friends. Larger cars cost more but allow to carry luggage more comfortably.
You don't need to find a car rental — you'll be approached at the gate by many locals willing to offer their vehicles. They are pretty much all trustworthy, and I have rented bikes from many of them each time I have visited Langkawi. Just trust your gut, sign the standard rental agreement, and remember that you'll have to put down an RM100 deposit which you'll get back upon returning the vehicle.
This is by far the best option, as you'll drop the vehicle directly at Kuah jetty before returning to Kuala Perlis.
---
Kuala Perlis to Langkawi car ferry
It's also possible to catch a RORO ferry from Kuala Perlis to Langkawi and carry your car, motorcycle or bicycle on the island.
These ferries leave from another jetty not far away from Kuala Perlis passenger ferry terminal. It's on the same side of the road, just a few hundred meters to the left of the main jetty terminal.
As long as it may sound like a nice option, bringing a vehicle it's not really worth it unless you plan to stay in Langkawi for longer stretches of time. The cost is from RM136 one way, depending on the category of car. Considering that renting a car in Kuah jetty starts at RM50, you should stay at least 5 days to make it worth it.
It's cheaper to bring over motorcycles and bicycles, which cost respectively RM47 and RM30 each way.
Remember that these prices are only if you book your tickets online.
Catching a RORO ferry to Kuala Perlis must be planned in advance. There is only one departure per day. You can check the schedule and boat availability here.
At last, note that these ferries do not dock at Kuah Ferry terminal, but at a smaller terminal at Tanjung Lembong.
---
Return Ferry: from Langkawi to Kuala Perlis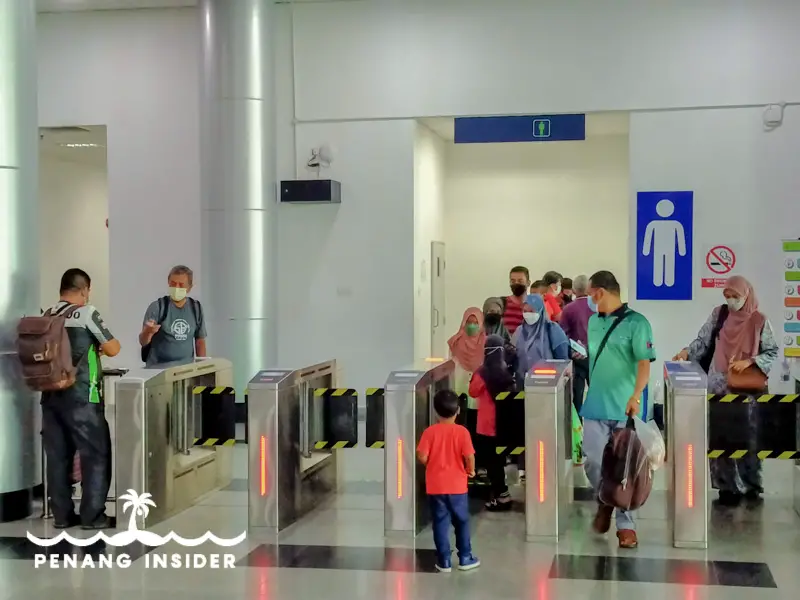 You can return to Kuala Perlis by catching a ferry from Kuah Jetty on Langkawi. At the time of writing, there are 3 to 5 departures daily, and it's very recommended to book ahead.
You must be at the terminal at least 30 minutes before departure to queue up and go through customs inspection, and then scan your ticket's bar code on a turnpike to be allowed into the waiting area.
Follow the directions as from Kuah, ferries depart for both Kuala Perlis and Kuala Kedah, which is quite a distance away. Don't make the mistake of boarding the wrong boat.
---
Where can I stay in Kuala Perlis?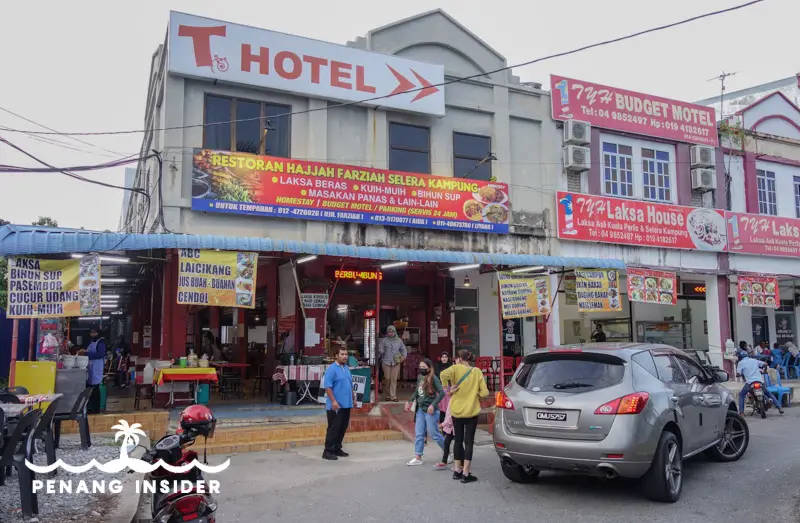 If you arrive too late without a ferry ticket reservation, or just want to have a night to check out Kuala Perlis town, there are a few hotels worth staying at.
T Hotel is straight in front of the ferry terminal and offers clean, comfortable rooms at a modest price. Recommended.
CHECK PRICES AND BOOK. Booking.com | Agoda
Zuley Heritage Inn is also within walking distance of the ferry terminal and has large rooms and a boutique hotel atmosphere. Perfect for couples. CHECK PRICES AND BOOK. Booking.com | Agoda
---
Final Words
Now you know everything you must to get a ferry from Kuala Perlis to Langkawi without any hassle. In our opinion, Kuala Perlis town itself deserves a night of exploration, for the food is delicious, and there are great views over the estuary from the Tuanku Syed Putra bridge that's about 10 minutes walk away from the ferry terminal.
But if you just pass through to go to Langkawi, then book your tickets in advance, and enjoy the trip.
YOU MAY ALSO LIKE
Best Tours in Langkawi
Langkawi VS Penang: Which One is Better?
Guide to taking a Sunset Cruise in Langkawi
---
And if you liked this, why don't you sign up for our mailing list? We will send you immediately a FREE photographic eBook with some incredible pictures of Penang, and we promise, we will disturb you only about once a month with some good local advice you won't find on the site