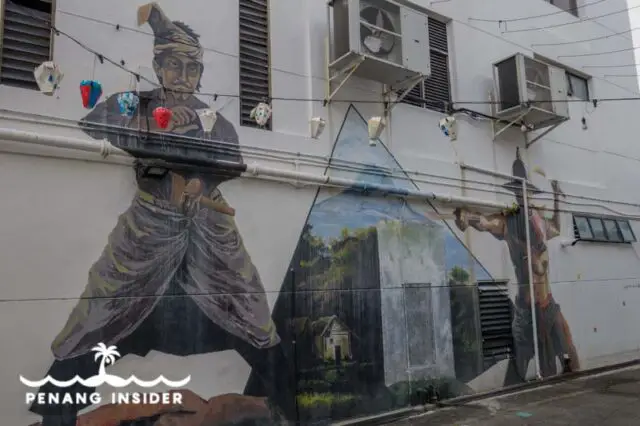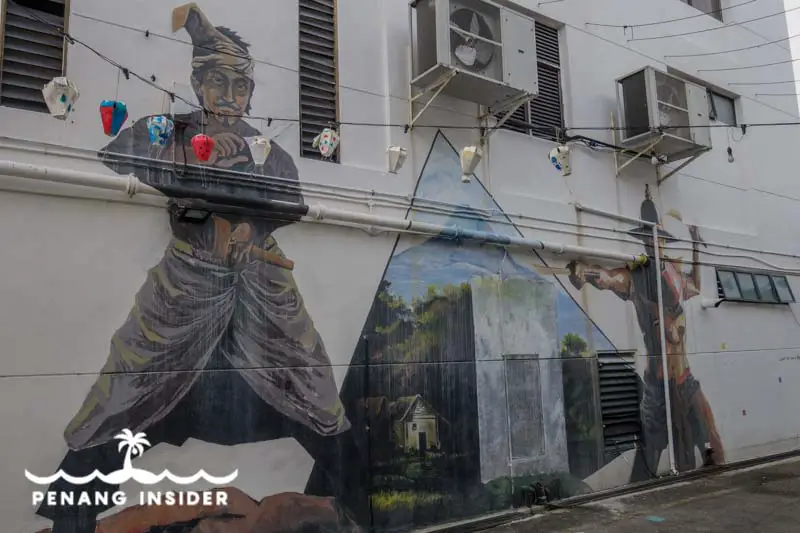 Penang Street Art is now worldwide famous, but if you think that Balik Pulau has more offbeat street art, did you know that even the mainland town of Butterworth has some? Wait: do you know WHAT IS Butterworth?
It's the city across the Straits Sea from Penang, where the Penang Ferry lands. With so much stress on street art on Penang island, it was inevitable that, in the end, even Butterworth wanted to have a piece of the cake. Even though street art in Butterworth is still really under the radar, if you make it here you'll be most likely rewarded with having Butterworth Art Walk all to yourself.

You may also consider using Butterworth as a jump-off point to try these 7 great hikes in Seberang Perai, Penang Mainland and visit other Seberang Perai attractions.

And if you want to stay here, check out our list of the best hotels in Bukit Mertajam and our complete guide to the best things to do in Bukit Mertajam. Worthy side trips are definitely the beautiful Frog Hill, Cherok Tokun reserve, Bukit Panchor State Park, Berapit Market Hill, Batu Kawan, Bukit Tambun, and a hike to Bukit Juru.
---
Where is Butterworth Art Walk
Butterworth Art Walk is the whole Loron Bagan Luar, which is not far from Penang Sentral, where the Penang Ferry docks in Butterworth. It's about a 1km walk from here, or you can catch a Grab Car.
Here's a map of Butterworth Art Walk:
---
Butterworth and Street Art
Butterworth first got onto the street art bandwagon with the Urban Xchange Festival in 2015, with several large-scale public murals including an art installation featuring a 12-sided star.
Prior to that, under the auspices of the Different Strokes Street Art Festival, renowned Argentinian street artist Martin Ron gave Butterworth a mural of a man with turtles along Jalan Raja Uda.
Always in 2015, the Butterworth Fringe Festival debuted as part of the George Town Festival to bring part of the crowd over to the always less popular Penang mainland.
What to expect at Butterworth Art Walk
The main question is, "is it worth travelling across the Straits Sea to see Butterworth Art Walk"? Our answer is yes, but you can judge by yourself by taking a look at the images hereinafter.
Consider that seeing street art in Butterworth is much easier because it's all concentrated in a short street, Butterworth Art Walk, situated at Lorong Bagan Luar Satu, right beside the Lodge 18 Hotel and Dataran Pemuda Merdeka.
Think City and architect Zaini Zainul have collaborated to convert a narrow 400-metre-long alleyway stretching from the side of Lodge 18 to Kompleks Bagan into an art alley.
A team of six artists (Shazwan Jalil, Syamsul Addenno, Suhaimi Ali, Hadi Ramli, Nazmi Jamarudin, Amir Andha and Azmi Husin) painted murals telling the story of Butterworth, from the origins of its name to the many trades of its residents over time.
Most street art in Butterworth is inspired by life on the nearby sea, the history of British Malaya, the local coconut industry, and the popular sugar produced in Seberang Prai. 
Here are a few images of the most impressive Butterworth Art Walk's murals.
---