Balik Pulau literally means "back of the island", and if most think it is just the small namesake town in the southwest of Penang, well, you'd be surprised to know that it actually constitutes about one-third of the whole island. And there are loads of things to do in Balik Pulau!
Still, many prefer to stick to other things to do in Penang, such as visiting Penang Hill, enjoying Penang street art, gorging on Penang Food at one of Penang's best restaurants, swinging legs at a trendy Penang cafe, or going shopping in Penang.
Once you are tired of all the above (don't forget a stroll at Penang Botanical Gardens) we recommend setting out of George Town to explore Balik Pulau, the very beautiful and less developed part of Penang island.
We are very surprised that there's so little valuable information on visiting Balik Pulau online, and that's why we have decided to write this complete travel guide to Balik Pulau. Without tooting our own horn, trust us, you won't find anything better researched than this — not online, not in guidebooks, which usually give this area of Penang just a minimally brief space and mention. We have personally been to every place mentioned here, so what you get is real insider knowledge on all things Balik Pulau.
So if you are curious to explore some of Penang's best beaches, which include the famous Monkey Beach, see paddy fields and palm trees instead of crumbling heritage buildings, and go where the famous Penang durian and Penang nutmeg are farmed… then this complete guide to visiting Balik Pulau will come in very handy.
In our complete guide to Balik Pulau you will learn:
How to reach Balik Pulau
Learn about Balik Pulau three distinct areas
What are the best things to do in each area of Balik Pulau (Pantai Acheh and Sungai Pinang, Sungai Burong, Balik Pulau Town, and Pulau Betong)
What is some of the best food you can eat in Balik Pulau
For more Penang travel suggestions, don't forget to check out our 3 Day Penang itinerary which also includes suggestions for a quick visit to Balik Pulau.
---
How to get to Balik Pulau, the southwestern corner of Penang island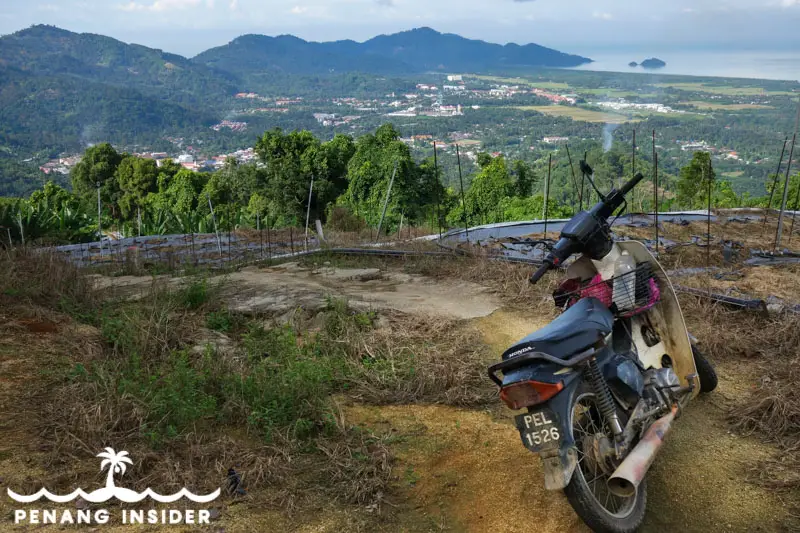 Here's a lowdown on the best ways of transportation to get to Balik Pulau.
Buses to Balik Pulau
Balik Pulau town is connected to George Town and Batu Ferringhi/Teluk Bahang via Penang Airport by Rapid Penang Bus. The bus however can take a long time to get there, sometimes more than an hour, depending on traffic. The main problem is also that it only goes as far as Balik Pulau town. And without your own wheels, your chances for exploration will be quite limited.
Balik Pulau bus station is actually the southern transport hub on the island, and from here you may easily reach Pulau Betong (Balik Pulau's southernmost reaches) using Rapid Penang bus 403.
Always departing from Balik Pulau bus hub, Rapid Penang Bus 404 instead travels to the north, the villages of Sungai Pinang and Pantai Acheh.
Again, you can use these buses to get around Balik Pulau, but you'll miss the freedom of getting to the best spots at your own leisure. If you don't have a car, think of renting one, or strike off by rental motorbike or bicycle.
---
Driving to Balik Pulau
It's best to drive to Balik Pulau and these are your main options.
Coming from George Town/the North: The shortest and most scenic drive from George Town/Northeast Penang, in my opinion, is going via the Kek Lok Si temple in Air Hitam and following along Road 220 towards Paya Terubong. You will turn onto road P14 over the hills and end up straight into Balik Pulau town.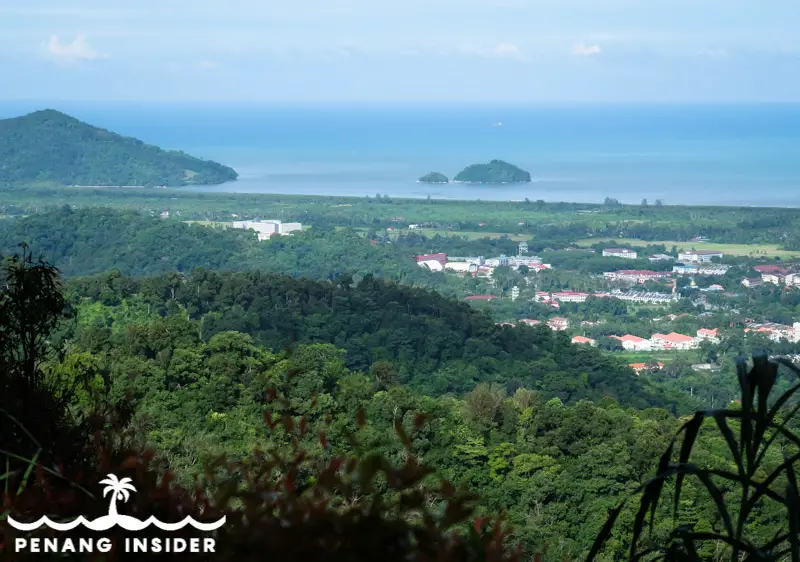 Coming from Batu Ferringhi/Teluk Bahang: the windy but scenic Road 6 leaves Teluk Bahang skirting its Dam and going across hills peppered with durian estates, and arrives near Pantai Acheh, in the northern part of Balik Pulau.
Coming from Central or South Penang: If you are coming from anywhere on the eastern coast of Penang, Sungai Ara, or from Penang Airport/Bayan Lepas and the southeastern coast, then you'll have to connect to the southern half of Road 6, and loop back to Balik Pulau town. This is by far the longest route that goes as far south as Teluk Kumbar, and then proceeds north to Balik Pulau town, as there's no direct way to cross the hills separating the southern coast and the village of Gertak Sanggul from Pulau Betong.
This map of Balik Pulau will help you understand all the geography above:
---
Some Useful Tips for visiting Balik Pulau
There's too much to do in Balik Pulau for one day, so break off your visit and if you only have a day/afternoon, concentrate and enjoy only one area
Sunset anywhere on Penang island is best seen from Balik Pulau. Many say from Pantai Malindo in Sungai Burung. Time a visit to catch it.
Banks and ATMs are only available in Balik Pulau town, so make sure you come with enough cash.
---
Best Places to Stay in Balik Pulau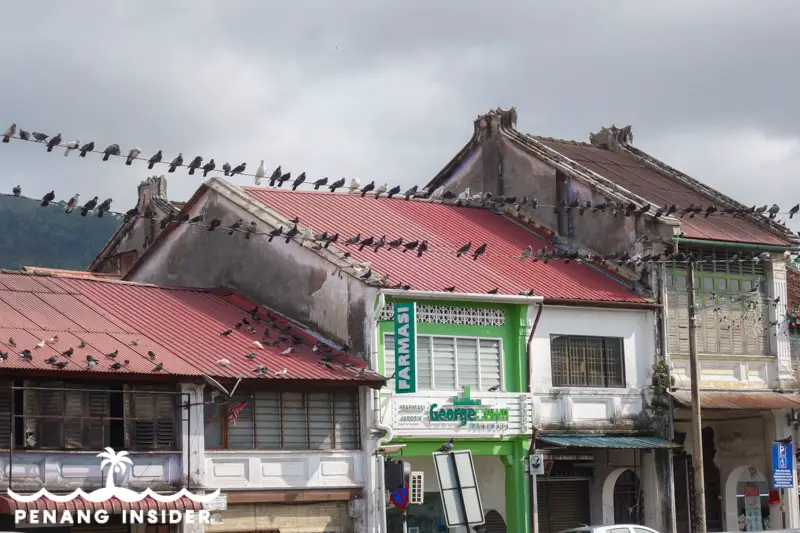 Balik Pulau is about 45 minutes drive from the more "civilized" northern side of Penang Island and George Town. If you don't mind commuting, you can certainly base yourself on one of the recommended George Town boutique hotels, Budget hotels in Penang, Penang 5 star hotels, or the best Penang backpacker hostels.
But if you want to stay in the thick of Balik Pulau's (sleepy) action and hear the crickets and frogs sing at night, here is a selection of the best places to stay in Balik Pulau:
Blogging transparency: this post contains affiliate links. These are products and services that we personally use and recommend. If you click on one and buy any service, I will get a small commission at no extra cost to you. Consider it a small way to say thanks, and keep Penang Insider going.
---
Treat Yourself in Balik Pulau
Malihom is one of Penang's best 5-star hotels, with a collection of Northern Thai wooden huts transplanted atop a hill boasting its own durian farm. Expensive but very, very special. Check prices on Booking.com|Agoda
Boulder Valley Glamping is a high-starred campsite with luxe tents spread within the natural bounty of Pantai Acheh's backdoor, right on the way to Teluk Bahang. Check prices on Booking.com|Agoda
Lexis Suites Penang is one of Penang's best 5-star hotels, and even if it stays in Teluk Kumbar, not Balik Pulau proper, is stylish and close enough to base yourself. Check prices on Booking.com|Agoda
Angsana Teluk Bahang is a bit of a drive away over the hills, but it's a beautiful 5-star hotel with its own private bay, views of Penang National Park, and more than one swimming pool to soak away. Check prices on Booking.com|Agoda
Bao Sheng Durian Farm is where you wake up and smell the durian, as you'll stay in beautiful hilltop villas perched on a mountainside durian plantation. Check prices on Agoda
---
Budget Hotels in Balik Pulau
Audi Guest House is a perfect and homey budget option, owned by a cycling enthusiast who organizes bicycle tours of the surrounding countryside. Laid-back and basic, it offers dorms in wooden rooms and in close distance to Pulau Betong village. Check prices on Agoda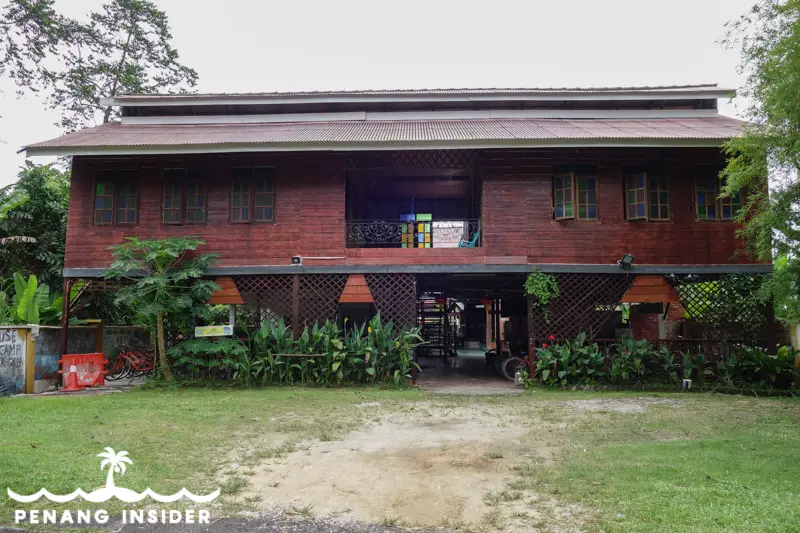 KontenaStay Al Furqan in Sungai Rusa has clean and simple doubles in container-homes, with peaceful common areas. Check prices on Booking.com|Agoda
Wejdan Inn is a guesthouse housed within a double-storey bungalow, with homey rooms to match. Check prices on Booking.com|Agoda
---
Balik Pulau Town: What to See, Eat and Do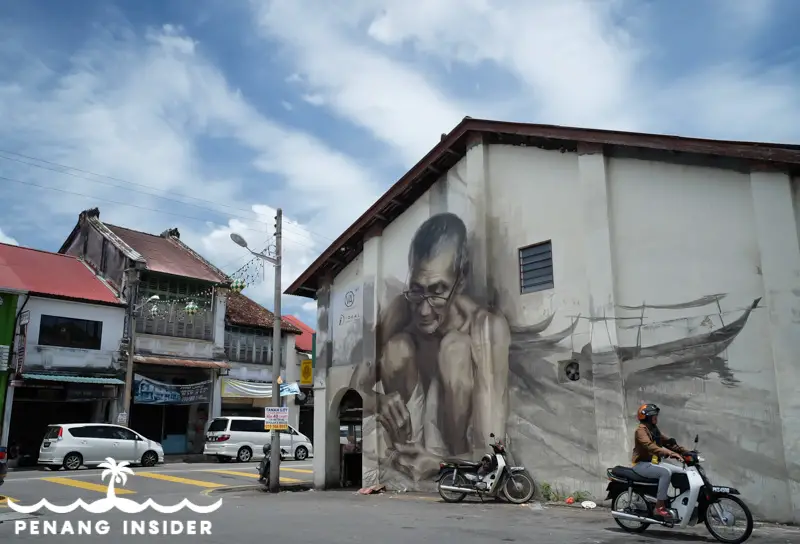 When you hear someone say "Balik Pulau", they generally mean the small municipality of the same name set roughly at the center of the whole Balik Pulau. It's a famous place for foodies —start here to know all about Penang food— as some of Penang's best laksa is to be found here.
In fact, food is probably the first thing you'll do in Balik Pulau town, as some of the main food vendors are all strung along the main road at whose center there's a parking lot/Padang surrounded by restaurants, stalls, and food courts.
Here are some suggestions on where you can eat in Balik Pulau town.
---
Things to Eat in and Around Balik Pulau Town
---