In this article, we will tackle a very important topic that few other sites have unpacked properly: where is the best place to stay in Penang? What areas of Penang are best for a holiday, find a short or long-term living solution, or just having fun on one of Penang best beaches? After reading this article, you'll have a much better idea of where to stay in Penang and the pros and cons of living in each Penang neighbourhood.
Where to Stay in Penang?
At 1048 square kilometres, Penang is not huge, but you'd be surprised to realize how fragmented it can be. As a result of its quick, deregulated development, the whole island is crisscrossed by highways that split its geography into smaller chunks, and it's wise to know and pick the best neighbourhood in Penang.
Because of the terrible rush hour traffic, the distances and poor road planning, knowing where to stay in Penang is crucial to enjoying your time on the island. For suggestions on what to do, we already have guides to what to do in Penang in 3 days, some of Penang best festivals, the best things to do in Penang, and the best of 48 hours in George Town.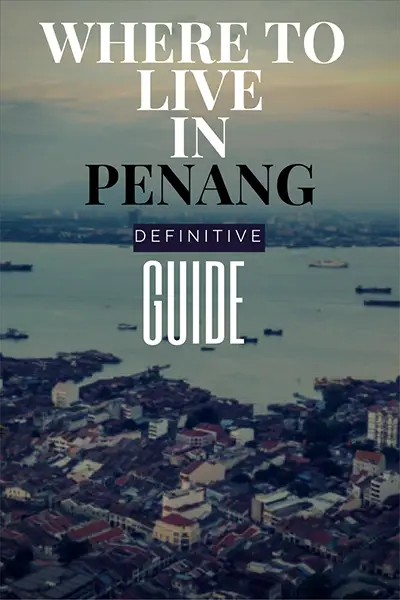 Since we want you to avoid mistakes, the following is a neighborhood-to-neighborhood low-down of Penang. It evidences living pros and cons, to help you have a better grasp of where to start your search for the best place to stay or live on the island.
The Best Places to Stay in Penang
---